Here's The Youngest Person To Have Won An Oscar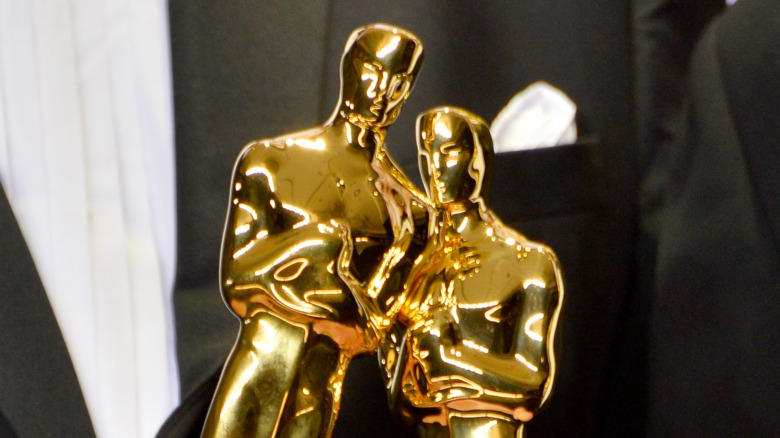 Shutterstock
The Academy Awards, or Oscars as they're colloquially called, have been a thing for nine decades now. In that time, thousands of individuals have been nominated for various acting, directing, and/or technical awards, and hundreds have won them. Most of those awards have gone to craftspeople who had been working on their skills for decades, and were thus comfortably into adulthood, when they were honored by their industry. However, over the years, a handful of younger actors, teenagers, and even preadolescent children have turned in bravura performances and have been honored with nominations for the coveted statuette.
Shirley Temple was just six when she was awarded a special Oscar, variously referred to as a "Juvenile Oscar"; Biography calls it a "Special Academy Award" for "Outstanding Personality of 1934," but it wasn't a competitive award — she wasn't up against other child actors that year.
In terms of competitive Academy Awards, however, the youngest Academy Award winner was a few months shy of her 11th birthday when she took home the statuette. What's more, the award went to a young actress who was acting with her father, who was himself at the height of his career at the time.
Unfortunately for that young actress, her career declined after she took home her industry's highest award, and so far she has been unable to repeat the win, nor even be nominated for another.
Tatum O'Neal is the youngest person to win an Academy Award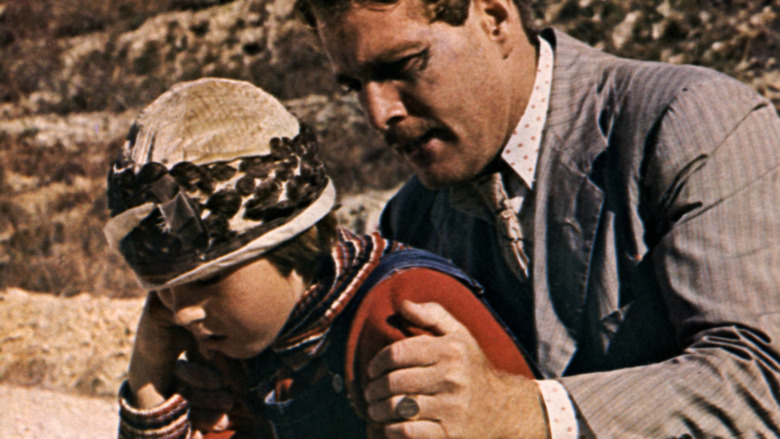 United Archives/Getty Images
Tatum O'Neal was born to actors Ryan O'Neal and Joanna Moore in 1963, according to Britannica. Both thespians were at the heights of their careers at the time, so it was not unexpected that their young daughter would follow in her parents' footsteps and become an actor.
Her first credited role was in 1973's Paper Moon. In the film, Tatum portrayed a plucky orphan who befriends a con man, portrayed by her own father. The comedy-drama road flick, set during the Great Depression in Kansas and Missouri, tugged at heartstrings and was a critical smash, earning the young actress an Academy Award nomination for Best Supporting Actress, according to Vogue.
On April 2, 1974, according to the Academy Awards Acceptance Speech Database, O'Neal became the youngest person to win a competitive Academy Award, taking home the statue for her performance in Paper Moon. "All I really want to thank is my director Peter Bogdanovich and my father. Thank you," the 10-year-old said in her brief acceptance speech.
Tatum O'Neal's career stalled after her Oscar win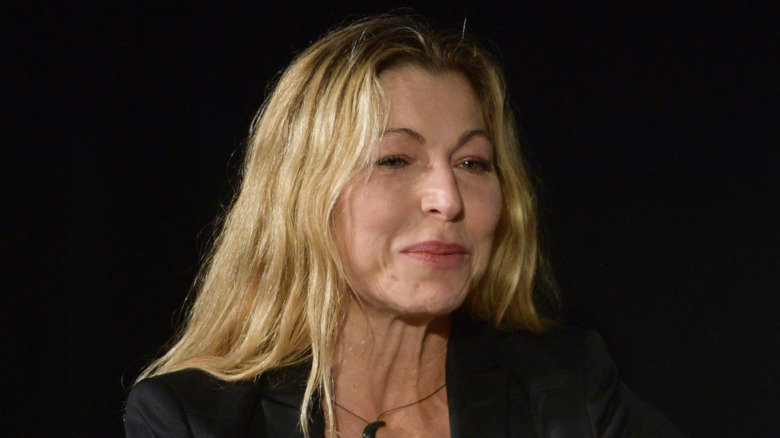 Matt Winkelmeyer/Getty Images
O'Neal's Academy Award win for Paper Moon was doubly noteworthy, not only in that it was awarded to the youngest person to have ever won a competitive Oscar, but in that it was given to an actor in their first credited screen role.
Unfortunately, her subsequent acting career failed to match the high bar set by her first film. She followed up her Oscar performance with a handful of appearances in less-well-received films, such as The Bad News Bears, in the 1970s and '80s, and then she effectively disappeared from acting for several decades, making only a handful of film appearances in the 1990s and 2000s.
In her 2004 autobiography, A Paper Life, Tatum claimed that her father physically and emotionally abused her, and that she was sexually abused by her father's drug dealer, according to The New York Daily News. Tatum also battled drug addiction herself throughout her life, including being arrested for possession of crack cocaine in 2008, as The New York Daily News also reported.