Why Richie Kotzen Was Booted Out Of Poison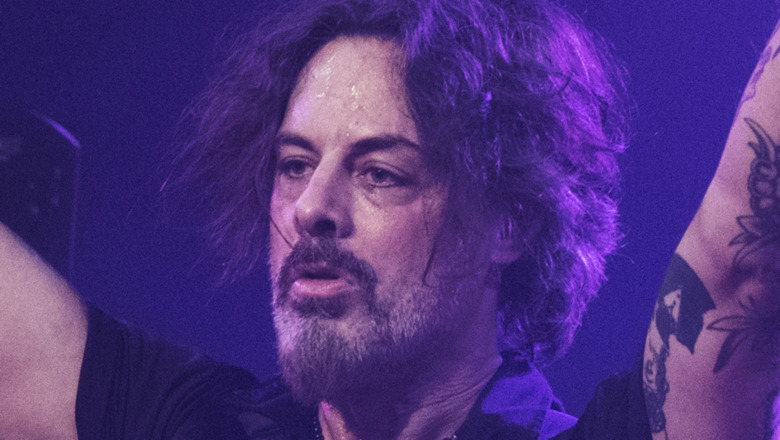 Debra L Rothenberg/Getty Images
Iconic metal outfit Poison has contended with health scares (such as Bret Michaels' brain hemorrhage in April 2010), internal conflicts, the rise of grunge music, and almost everything else that could threaten the lives of both a beloved band and its members. Among those musicians who came and went from the group, Richie Kotzen's departure is perhaps the most controversial.
From an early age, it was clear that Kotzen was destined for guitar-wielding greatness. As a young Guitar World Magazine enthusiast, he attracted the attention of Mike Varney of Shrapnel Records and was soon signed to the label, Kotzen told Metal Rules. After his first CD, the guitarist appeared on the cover of the magazine when he was just 19, and the next step of his career was a move to Poison.
Richie Kotzen replaced C.C. DeVille in the lineup, after he was dismissed (the first time) in 1991 for his troublesome behavior (caused largely by his drug use and alcoholism). His replacement would also prove to be a contentious figure in Poison.
Richie Kotzen's relationship with Deanna Eve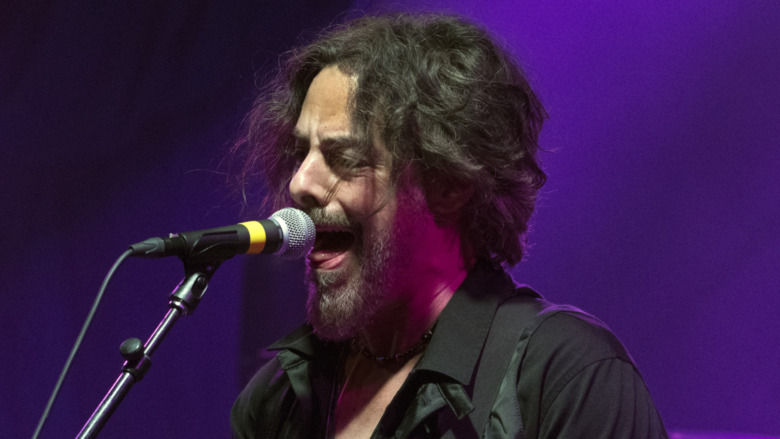 Debra L Rothenberg/Getty Images
After just a year, it emerged in the summer of 1993 that Richie Kotzen had embarked on a relationship with Deanna Eve. Eve had previously been engaged to marry none other than Poison's drum ace Rikki Rockett, and the story broke shortly after she opted not to marry Rockett and end their relationship.
In 2015, Kotzen denied that this relationship had the effect on the band that the press reported. "The truth of the matter is that it was really sensationalized," he told "Another FN Podcast with Izzy Presley" (via Blabbermouth). At the same time, though, it would surely have ignited the friction between the musicians. Kotzen simply wasn't enjoying his work at times. "They had a song called 'Ride The Wind,'" he said, "that I can remember playing and thinking, 'I have no emotional connection to this whatsoever.'"
In the end, as bandmate Bobby Dall stated in a 2018 interview with Detroit radio's WRIF (via Blabbermouth), "he hurt Rikki Rockett, a dear friend ... It's a pretty difficult situation to go through and find out [about] in the middle of a tour." Whether the fallout was as great as it was reported to be or not, this relationship (Kotzen married Eve on June 25, 1994, and they had a child together before divorcing in 1998) was surely the leading cause of Kotzen's high-profile firing.