The Heart-Wrenching Death Of Angela Lansbury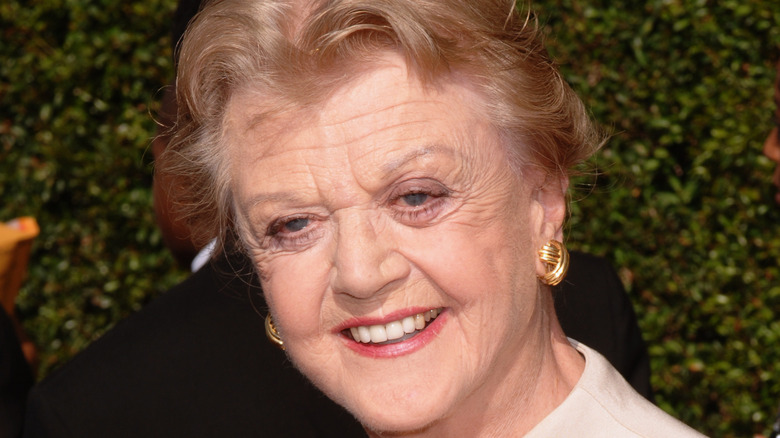 Shutterstock
Actress Angela Lansbury died on October 11 at the age of 96. NBC News reports that according to her family, she died "peacefully in her sleep" in her Los Angeles home. She died just five days before her 97th birthday.
Dame Lansbury had a long and incredibly successful career. Born Angela Brigid Lansbury in London, England on October 16, 1925, per Biography, she went on to study acting at the Lucy Fagan School in New York before moving to Los Angeles to audition for movies. Her screen debut was a preview of what was to come — her very first role was that of scheming maid Nancy Oliver in the 1944 psychological thriller "Gaslight." Just 18 years old, Lansbury was nominated for the Best Supporting Actress Academy Award. She secured a contract with MGM and appeared in 11 of the studio's films between 1945 and 1952 before going "freelance." She was nominated for a second Oscar and won a Golden Globe for her role in 1946's "The Picture of Dorian Gray." Other early roles included playing Elizabeth Taylor's older sister in "National Velvet" and opposite Judy Garland in "The Harvey Girls."  
Star of stage and screen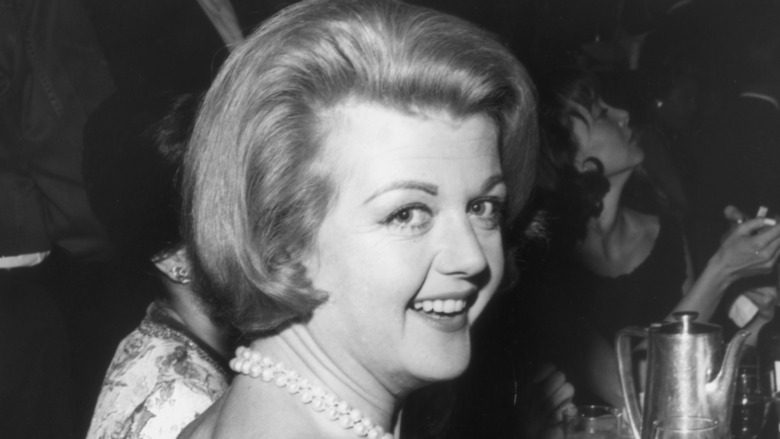 Nat Dallinger/Getty Images
In addition to her work in movies, Angela Lansbury was an accomplished stage actress. As reported by Biography, she made her Broadway debut in 1957 with "Hotel Paradiso." In 1966 she played the titular role of the free-spirited Auntie Mame in "Mame," for which she won the Tony Award for Lead Actress in a Musical. She would rack up three more Lead Actress in a Musical Tonys between 1969 and 1979 for "Dear World," "Gypsy," and "Sweeney Todd." She returned to Broadway in 2009 at the age of 84 and won Best Featured Actress in a Play for her role in "Blithe Spirit." 
Lansbury was nominated for her third Oscar for her role in "The Manchurian Candidate" as the manipulative mother of a "sleeper agent" programmed to kill at will. She was famously just three years older than Laurence Harvey, who played her son. At a 2011 screening of the movie, Lansbury referenced her "unrequited movie career," as reported by BBC America, noting that her range as an actress "sort of put me in a category that was very disappointing to me in the long run. I never really advanced in movies beyond 'The Manchurian Candidate.'" 
Nevertheless, she won an honorary Oscar in 2014, given, "To Angela Lansbury, an entertainment icon who has created some of cinema's most memorable characters, inspiring generations of actors." Her other most recognizable film role is arguably the Nazi-fighting witch-in-training Miss Price in the 1971 Disney movie "Bedknobs and Broomsticks."
Angela Lansbury as Jessica Fletcher: Prime time icon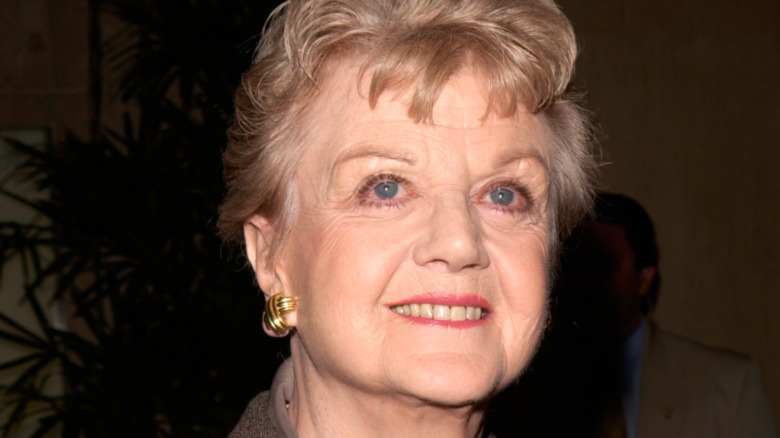 Shutterstock
In addition to her award-winning film and stage work, Angela Lansbury is forever known for the 12 years she played professional mystery writer turned amateur sleuth Jessica Fletcher on the CBS television show "Murder, She Wrote." From 1986 to 1994, Lansbury ruled Sunday night with her portrayal of the clever, ever-resourceful Fletcher; per Biography, the show averaged over 30 million viewers per week at its peak. Lansbury's agents reportedly told her not to take the role, as they thought it would cheapen her career as a movie and stage star; instead, it made her a household name. 
In a 2014 interview with the Daily Mail, she spoke about the show's successful formula: "There was never any blood, never any violence. And there was always a satisfying conclusion to the whodunit. The jigsaw was complete. And I loved Jessica's every woman character. I think that's what made her so acceptable to an across-the-board audience." In 1990, Lansbury became one of the show's executive producers. She was nominated for 10 Golden Globes and won four and nominated for 12 Emmys for the role, per IMDb. 
Angela Lansbury was married to actor Richard Cromwell from 1945 to 1946; they divorced, but reportedly remained friends until his death in 1960. She married her second husband, actor Peter Shaw, in 1949 and they were married until his death in 2003. They had two children, Deirdre and Anthony.