The Tragic Death Of Judy Garland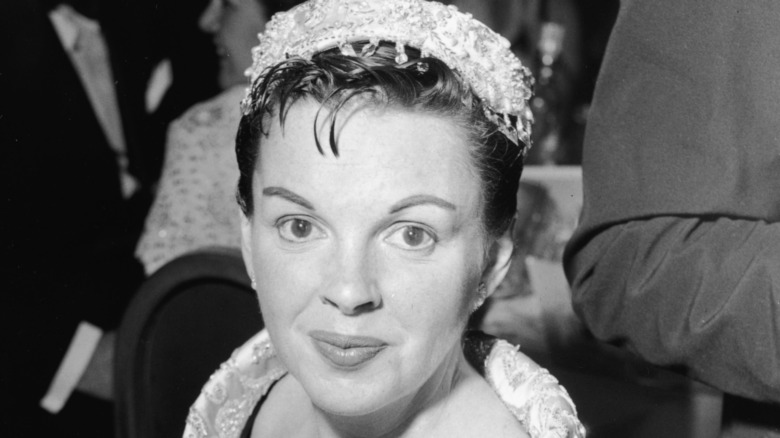 Hulton Archive/Getty Images
Judy Garland's early treatment at the hands of studio executives, who would reportedly part-starve her to ensure she wouldn't gain weight during filming, would, sadly, almost be par for the course in the star's troubled life. She saw the best and worst of everything that stardom meant, and would tragically die at just 47 years old.
As the 2019 biopic "Judy" recounts in sad detail, pride came before a very, very big fall for Garland. She had been performing from a very young age, often at the behest of her tyrannical mother, whom the star once deemed (per Biography) "the real Wicked Witch of the West." The life of a performer and celebrity was all she knew, and the circles she traveled in saw her embark on two high-profile and short-lived marriages: to David Rose, whom she married in 1941 (she was 19) and divorced in 1945, and then to Vincent Minnelli in 1945; they divorced in 1952 (per Town and Country).
These fleeting marriages to fellow giants of the movie world surely did little for Garland's fragile mental state (she married five times in total), reports Biography: "Around this time, Garland began to break down emotionally ... Likely exhausted from years of constant work and from all the medications she used to keep herself going, she developed a reputation for being unreliable and unstable."
The highest highs, the lowest lows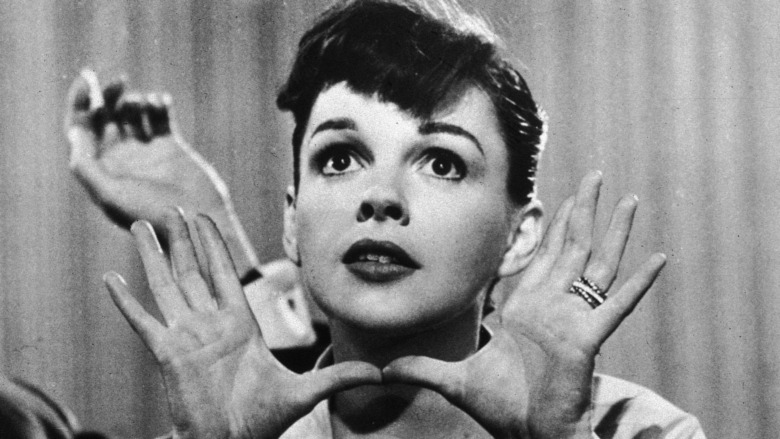 Hulton Archive/Getty Images
Garland's work was her life, her very identity. She continued to star in shows as her health declined, at times capturing something of her former magic. At her worst, per Time, "she mocked audience members and was heckled in return."
A combination of addiction, ill health and stress finally claimed her life on June 22 1969, when, as The New York Times reported, she was found on the floor of the bathroom of her London home by Mickey Deans, to whom she had been married for only three months. According to Deans (per The Guardian), the pair had watched the "Royal Family" movie that night before going to bed and, in his words, "Judy curled her feet up to me to keep warm as she always did." The next morning, he broke down the locked bathroom door to find his new wife unresponsive.
The coroner stated (per The Guardian) that Garland's death was "quite clearly an accidental circumstance to a person who was accustomed to taking barbiturates over a very long time." Her physician, Dr. John Traherne, corroborated this, stating, "I don't think she could have slept without them." An "incautious self-overdosage" of barbiturates — quinal barbitone poisoning, reports The Guardian — was deemed to be Judy Garland's cause of death.