The Bet Elton John Made With John Lennon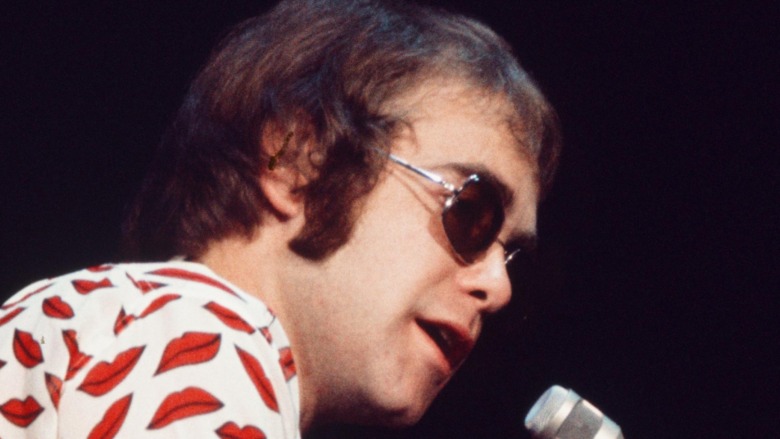 Koh Hasebe/shinko Music/Getty Images
The year 1974 was difficult for John Lennon. As Stereo Gum reports, he had split from his wife, Yoko Ono, and embarked on what he would later call his "lost weekend," a year of boozing in the company of hard-drinking friends such as Harry Nilsson, and engaged in an affair with Ono's former assistant May Pang. Since the break-up of The Beatles in 1970, he had been a visible public figure and still writing songs, but his music was failing to connect with audiences with the same degree of success as that of his former bandmates. But things were about to change. Lennon was about to return to the studio — with a little help from his friends.
Lennon had met fellow British songwriter Elton John the previous year, and struck up a firm friendship that Elton would later describe as a "whirlwind romance," according to the Liverpool Echo. Lennon invited Elton to contribute to his new album, on a song called "Whatever Gets You Thru The Night."
"Elton was in town and I was doing it and needed the harmony," Lennon told the BBC, per Far Out. "He did the harmony on that ... and played beautiful piano on it. And jokingly, he was telling me he was going to do this Madison Square Garden concert — he said, 'Will you do it with me if the record's Number One?' And I did not expect it to get to Number One at all. I didn't think it had a chance in hell. I said, 'Sure, sure, sure I will.'"
John Lennon's final live concert performance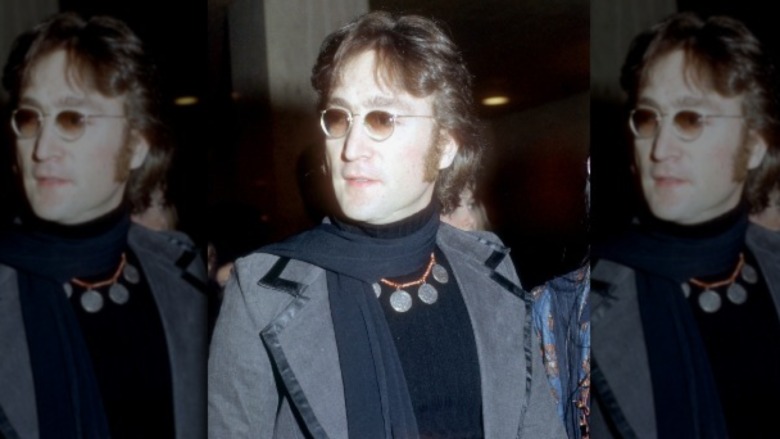 Michael Ochs Archives/Getty Images
In September 1974, "Whatever Gets You Thru The Night" was released in the US as the lead single from Lennon's forthcoming Walls and Bridges album, and went promptly to the top of the Billboard Hot 100 chart, according to Stereo Gum.
Lennon was true to his word. Live performances had become a rarity for the ex-Beatle — the world's biggest group had quit giving live shows in 1966, and Lennon had remained somewhat averse to the long haul touring that dominated the early years of his musical career, but he agreed to join Elton John on stage for his enormous Thanksgiving Day performance at Madison Square Garden in November 1974. In an interview with Lennon's son, Sean, Elton described how the writer of "Imagine" was a bag of nerves before the show. "He was terrified," Elton said, per the NME. "I can tell you he was physically sick before the show, absolutely physically sick.
""When he came on stage he was fine because of the reception that he got ... I've never heard a noise, a roar like it ... we all get goosebumps thinking about it." The pair played through their recent joint hit, a version of Lennon's "Lucy In The Sky With Diamonds," as well as the early Beatles hit "When I Saw her Standing There." Lennon's appearance was a triumph.
It was backstage after the concert that Lennon finally reconnected with Yoko Ono, with whom he would remain until his death in 1980.