Eduard Einstein: What You Should Know About Albert Einstein's Forgotten Son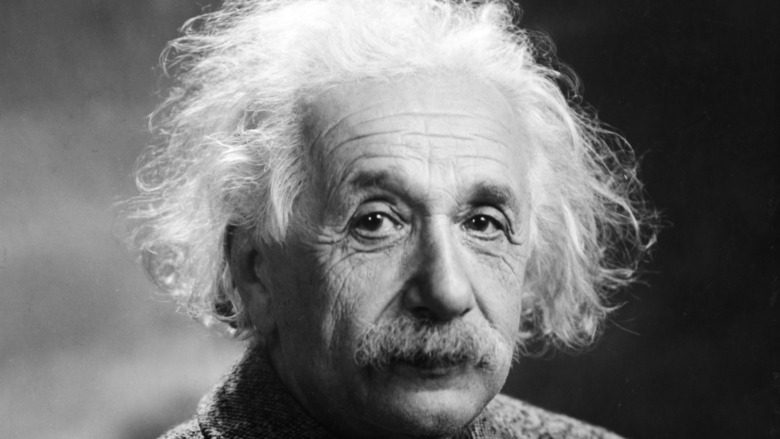 Donaldson Collection/Getty Images
Albert Einstein, the German-born renowned physicist whose wild grey hair has become an iconic symbol of scientific genius, once had a son with a remarkable mind of his own. Only in the case of Eduard Einstein, the remarkable nature of his brain was not the type that is celebrated. Albert Einstein's second-born son, Eduard, was schizophrenic. He was born in January 1910 to Albert's first wife, Mileva Maric. The couple split in 1919 and Maric moved with Eduard and their older son, Hans, to Zurich.
Eduard was a good student during his childhood, according to the Einstein website. Young Eduard also showed much promise in music, and had goals of studying medicine and going in to psychiatry. By the time he was 20 years old, however, Eduard's mental health started to decline. In 1932 he was admitted to Zurich's psychiatric hospital, Burghölzi, for the first time. 
Over the next decades, Eduard continued to descend into mental illness, and was in and out of the Burghölzi multiple times over the years. According to Find a Grave, biographers of the family speculated that the psychiatric treatments of the time may have worsened Eduard's condition. His brother, Hans, thought that electroconvulsive therapy treatments might have done more to impair Eduard's cognitive abilities than to have helped him. 
In 1933, just about a year after Eduard Einstein was admitted for the first time to Burghölzi, his father, Albert Einstein, moved to the United States with his second wife, Elsa Lowenthal.
Eduard Einstein had a strained relationship with his dad, Albert
Once in the US, Albert Einstein offered little personal support to Eduard, but did continue to help pay for his son's on-and-off in-patient psychiatric care, per The New York Times. According to the Baltimore Sun, Albert once told his son as he was dealing with crippling mental illness, "Life is like a bicycle. You have to keep moving or you lose your balance."
Eduard, who very rarely saw his famous dad during his adult life, was said to have "intense and contradictory feelings towards his father, feelings of love, even worship, curiously mixed with a sense of rejection and personal inadequacy," the Baltimore Sun reported. 
And though the man whose theory of relativity helped shape science's understanding of time and space was somewhat of an absentee father, he seemed to be plagued by his son's situation. The Times reported that Albert had once written after Eduard's mother died in 1948, "The worst is that Eduard is there alone without a caring hand in his wretched condition. If only I had known, he would never have come into this world."
Albert Einstein died in 1955, and his son Eduard died in 1965 in a mental institution in Switzerland. The New York Times reports that prior to his death, Eduard had not seen his father in more than 30 years.