Meat Loaf's Father Supposedly Tried To Murder Him. Here's What Happened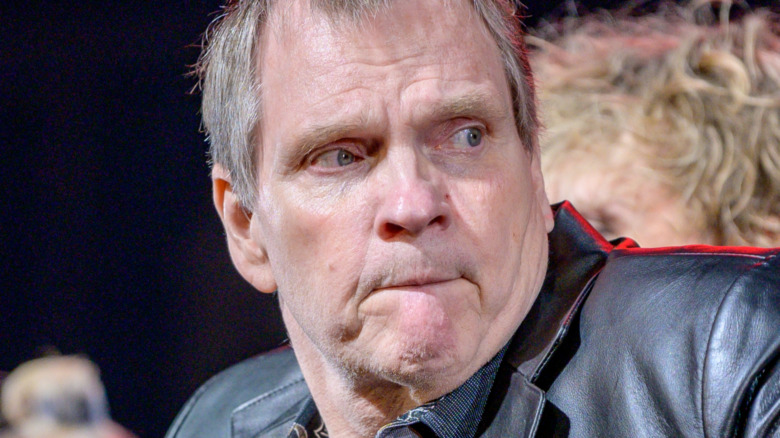 Roy Rochlin/Getty Images
Rocker Meat Loaf (real name: Marvin Lee Aday) has been through a lot in his life. Throughout his career, he's been bedeviled by health issues, has fended off a lip-syncing controversy, has battled substance abuse issues, and once nearly killed himself in front of a crowd of onlookers, as Louder Sound reported.
He also had an extraordinarily difficult childhood. Growing up in a dysfunctional family, he was often in the care of his grandmother, according to The Biography Channel, while his mother drove around Dallas looking for his father. Orvis Wesley Aday, a former police officer, was known to go on days-long drinking binges, leaving mother and child to fend for themselves.
The senior Aday's emotional and substance abuse issues came to a head one day when Meat Loaf was a young adult. That day, while Orvis was in the throes of emotional trauma, he allegedly tried to kill his son with a butcher knife.
Meat Loaf's father allegedly tried to kill him after a funeral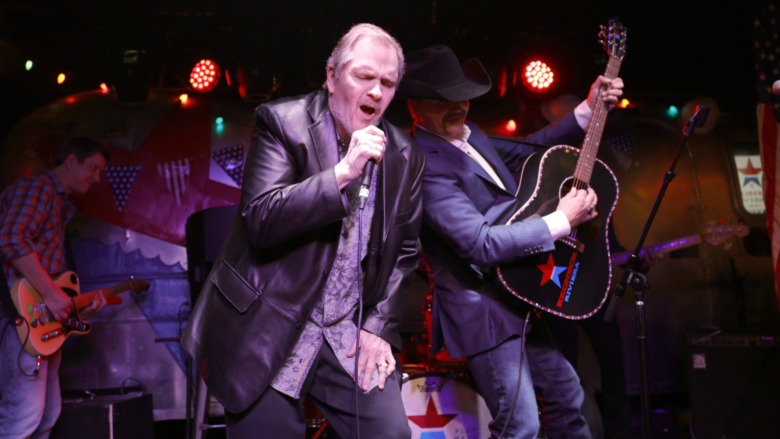 Jason Kempin/Getty Images
Marvin, who would later adopt the stage name "Meat Loaf," was an adult man and had struck out from home when his mother, Wilma Artie, died.
In a September 2000 article, Classic Rock Magazine's Jon Hotten, via JimSteinman.com, explained what happened at the funeral. Specifically, Meat Loaf was so distraught by his mother's death that he purportedly grabbed at Wilma's body and screamed at the undertakers: "You can't have her!"
At home later that day, Orvis produced a butcher knife, entered his son's room, and tried to stab him with it. Marvin fought for his life against his assailant, breaking his father's nose and two of his ribs in the process.
"He was an alcoholic, and he didn't know what he was doing," Meat Loaf later told The Daily Mail.
Not long afterward, Meat Loaf put Texas in the rearview mirror and sought a better life in California.
Meat Loaf forgave his father for everything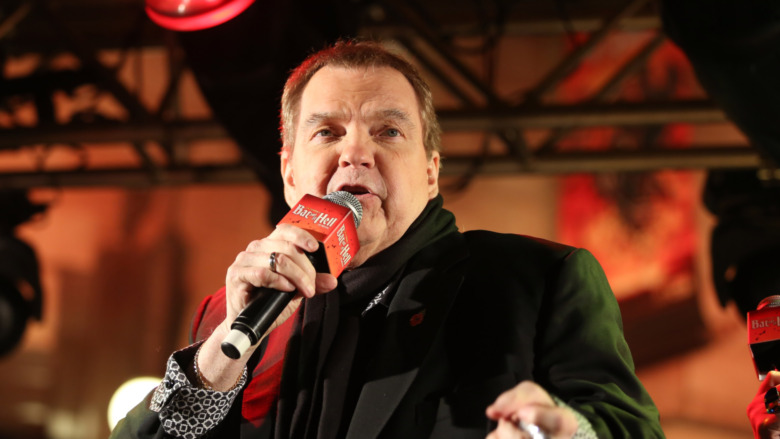 Dave J Hogan/Getty Images
Meat Loaf's father didn't just allegedly try to murder him. The younger Aday would also write, via Big Issue, that his dad would "hit me and throw me around."
For all that he went through while growing up, however, Meat Loaf refused to allow himself to be held back by childhood trauma. Further, he refused to hold his father's actions against him.
Speaking to The Daily Mail in 2012, the rocker said that he'd made peace in the relationship with his father.
"I don't bear him any animosity ... He died a long time ago, and in my mind we're now friends. I don't hold him responsible for anything that's happened to me," he said.
Further, Meat Loaf noted that there is no room in his life for blaming his own shortcomings or failures on his parents.
"'My father tried to kill me' is a lame excuse," he said, adding that everyone is capable of change and has a mind of their own.