Can Casey Anthony Ever Be Retried For Her Daughter's Murder?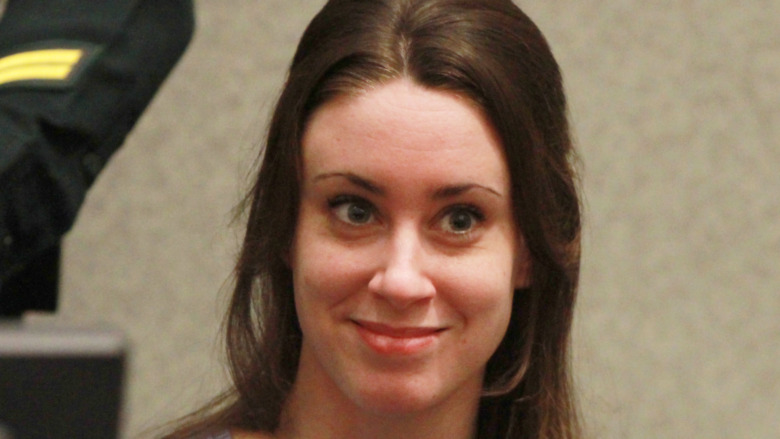 Pool/Getty Images
Even though it has been 12 years, the story of Casey Anthony and the tragic death of her young daughter, Caylee, still remains fresh in the minds of many who follow true crime stories. Though Anthony was found not guilty of murdering her two-year-old girl, many in the public were convinced of her guilt, pointing to the facts that Anthony did not report Caylee missing, lied about her alibi, and demonstrated a "lack of remorse" about her daughter's death (via CNN).
Even though Anthony may be guilty in the eyes of many outside observers, however, she can not be tried again for Caylee's murder due to the justice system's doctrine of double jeopardy. Per the Cornell Law School website, the prohibition of double jeopardy is part of the fifth amendment in the Constitution's Bill of Rights and essentially "prohibits anyone from being prosecuted twice for substantially the same crime."
Though Anthony was found not guilty of first-degree murder, aggravated manslaughter of a child, or child abuse, she did have to serve time for providing false information to law enforcement (via In Touch).
Casey Anthony has since moved on with her life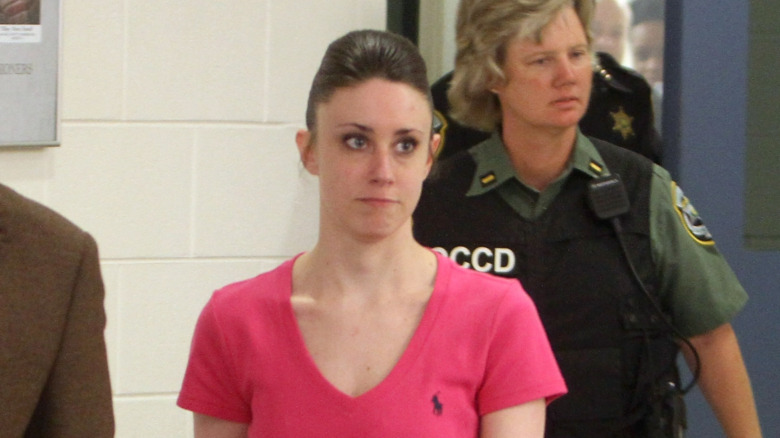 Pool/Getty Images
Since the highly public 2011 trial, Casey Anthony has kept a low profile — and recently embarked on an unexpected new job. According to The Associated Press, Anthony filed paperwork to start a private investigation practice in December 2020. Named "Case Research & Consulting Services," the business address is listed under the name Patrick McKenna, who was the lead investigator on Anthony's defense team. It remains to be seen if Anthony will take her new detective skills and finally solve the murder of her daughter.
Though Anthony has kept a low profile, Caylee's memory has managed to live on thanks to a number of legislative bills that swept through state courthouses the wake of the trial. Often referred to as "Caylee's Law," these bills have made it a felony for a parent or guardian not to report that a child is missing after 24 hours, per The Crime Museum.
Deadline reports that Lifetime will air "Cellmate Secrets: Casey Anthony" on June 4.