The Truth About Casey Anthony's Relationship With Her Parents Today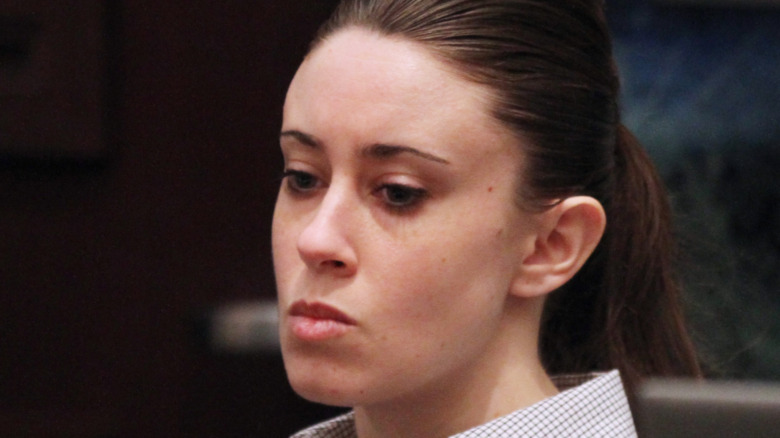 Pool/Getty Images
Unlike former NFL superstar O.J. Simpson and eccentric record producer Phil Spector, whose murder trials had captivated the U.S. amid the ensuing media circus, Casey Anthony was not a celebrity. She was ostensibly an ordinary woman with an unremarkable background, a single mother trying to make ends meet for herself and her young daughter, Caylee. But when she went to trial for allegedly murdering her then-two-year-old daughter, it wasn't long before virtually the entire nation paid close attention to her case and the accusations that were made against her. These included, but were definitely not limited to, the apparent inconsistencies with her claims that a nanny kidnapped Caylee, as well as the public's assumption that she killed the young girl so that she could focus on living a carefree, decadent life of drinking and partying (via Biography).
Two of the key supporting characters in the Casey Anthony trial were her parents, George and Cindy Anthony, who played a huge part in raising Caylee and were understandably heartbroken by the death of their granddaughter. As reported by People, George Anthony, in particular, faced some serious allegations during his daughter's trial, including the claim that he sexually abused Casey. 
With about a decade passed since Casey was acquitted of the murder charges, you may be wondering how the years have changed her relationship with her dad and mom, a relationship that was strained even before Casey was accused of murdering her daughter. Here's a further look at how things currently stand between Casey Anthony and her parents.
Cindy Anthony recently claimed she and Casey no longer talk to each other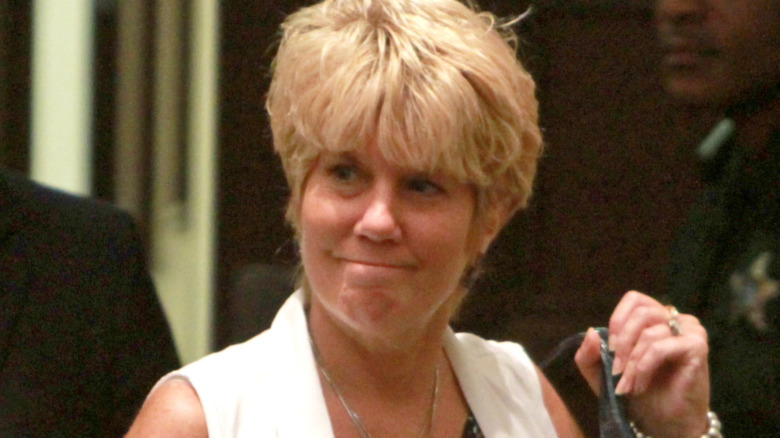 Pool/Getty Images
In the years following the death of her granddaughter, Cindy Anthony was somewhat willing to give Casey the benefit of the doubt, suggesting in an interview with True Crime Daily in 2017 that Caylee might have died because of her mom's negligence — or because Casey had a seizure and blacked out. However, that didn't necessarily mean Cindy was willing to remain cordial with her daughter, as reported by the Daily Mail in July 2019.
"She and I agreed that it's just better we don't talk," Cindy Anthony reportedly told the publication. "'As much as I miss her and I love her I am dealing enough with my husband that I don't need her drama."
As Cindy further explained, her priority at that point was caring for her husband, who had gotten into a car accident in November 2018 and suffered brain damage as a result. While Casey supposedly checked on her dad and mom following his accident, the couple's January 2019 interview on "Dr. Oz" apparently triggered the drama Cindy was referring to, as Casey told the Daily Mail that it would "take more than an 'I love you'" to repair her relationship with her parents. According to the outlet, that was the last straw for Cindy, who chose to stop talking to Casey so she could pay closer attention to George as he recovered.
Perhaps not surprisingly, George and Casey Anthony did not speak for several years after she was acquitted in 2011.
George Anthony told Dr. Oz in 2019 he's willing to forgive his daughter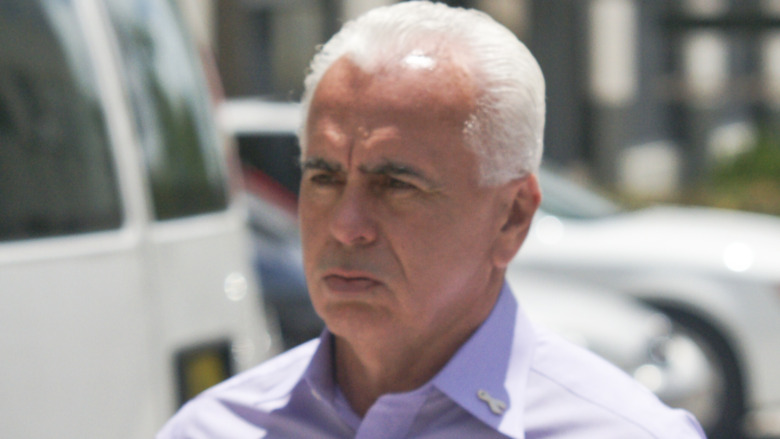 Shutterstock
Not only was she still believed to be a woman so callous and selfish that she killed her own daughter; her lawyers had also accused George of molesting her from the time she was a young girl, which he had vehemently denied. Time seemed to have healed a lot of his wounds, however, as suggested when he and his wife Cindy once again appeared on "Dr. Oz" on the show's October 31, 2019, episode.
As quoted by People, George Anthony told the show's eponymous host, Dr. Mehmet Oz, that he wrote a letter to his daughter asking for a reconciliation. "I said, 'Casey, no matter what, I'm still your dad and I love you,'" he explained. "That was hard for me, but I needed to get that from me because you can't move on if you keep on holding all these things inside ..." George also told Dr. Oz that he was "ready to forgive" Casey despite the things she had previously done. "I miss a hug from her," he added. "And those hugs that I got from her or from Cindy they mean the most."
George's comments about Casey came two years after he told True Crime Daily that he didn't want to see or talk to his daughter ever again, and that as far as he was concerned back then, he "actually lost [his] daughter and [his] granddaughter in 2008."
Deadline reports that Lifetime will air "Cellmate Secrets: Casey Anthony" on June 4.