The Tragic Fate Of Oscar Wilde's Half-Sisters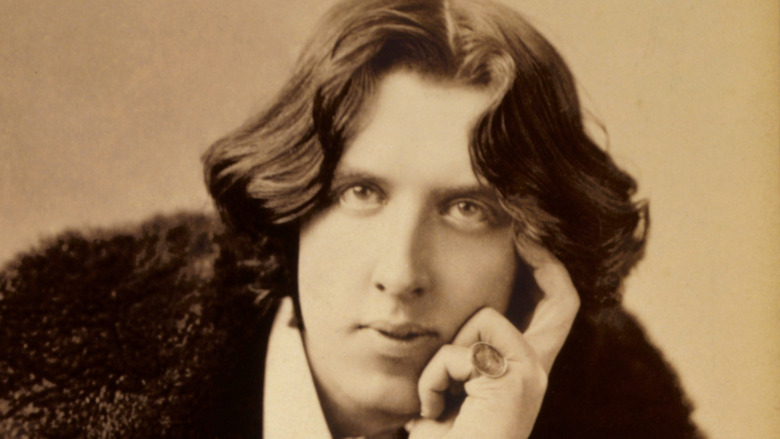 Heritage Images/Getty Images
Oscar Wilde, the 19th Century Irish writer, is largely remembered for his humor and wit, but less well-remembered are his two half-sisters and a half-brother who were born out of wedlock.
According to the Official Website for Oscar Wilde, his father, William Wilde, had three children with two different women he wasn't married to before marrying the woman who would become Oscar's mother. That couple had a total of three children, but according to Atlas Obscura and Irish Central, Wilde may have never even known he had half-siblings. His father hid that fact to avoid the scandal it would cause due to societal expectations of the time. 
Oscar's half sisters were Emily Wilde, born in 1847, and Mary Wilde, born 1849. According to the Oscar Wilde website, their father secretly supported them financially, but after they died tragically at ages 22 and 24, he took great pains to ensure no one would know they were his illegitimate daughters, according to Atlas Obscura. 
It was Halloween 1871 when the young women were invited to a high-society party at the Drumacon House in Ireland. Toward the end of the evening someone asked one of the girls for one last dance. During that dance, she got too close to candlesticks and her dress caught fire. The other sister tried to help her and her own dress also caught fire. By the time the flames were extinguished, both women had been burned badly all over their bodies.
The fashion of the day contributed to the sisters' terrible deaths
Heritage Images/Getty Images
According to News Talk the Wilde girls' tragic fate had largely to do with the very flammable dresses they were wearing. Crinoline was all the rage in the mid 1800s, but it's estimated that about 3,000 women were killed in the 1850s and 1860s when their crinoline dresses caught fire, per Vintage News. The girls suffered for days and weeks after the accident. According to Irish Central, Mary died on November 8 and Emily died November 21.
Per Atlas Obscura, William Wilde was a prominent doctor with an upstanding reputation that he did not want tarnished by the news of his illegitimate daughters and their horrible deaths. It's suspected the elder Wilde, who had clout in the community, asked the coroner to change the girls' names in the original death announcement. Atlas Obscura also reported that William asked investigators make a simple inquiry rather than a more involved inquest so the matter would go away faster. However, such a horrific event was not quickly forgotten, even becoming part of the "oral history of Dublin society," according to Atlas Obscura. 
News Talk reports that each of the girls' gravestones say, "In memory of two loving and loved sisters, Emily, aged 24, and Mary, aged 22, who lost their lives by accident in this parish, Nov 10th 1871."
For all the work to cover up his connection to his daughters, William went to their funerals. According to News Talk, his mourning "could be heard by people outside his house."