This Is Paul McCartney's Biggest Regret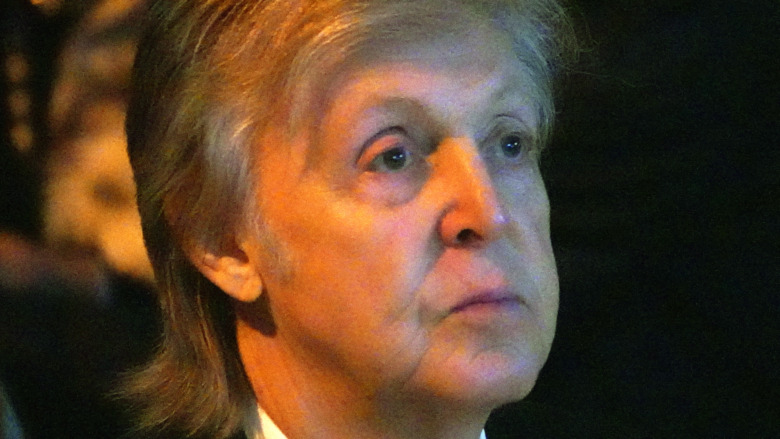 John Lamparski/Getty Images
Paul McCartney certainly hasn't always lived a charmed life. According to a popular myth, in fact, he may not be alive at all, supposedly perishing in a car accident late in 1966. One thing's for certain, though: the Beatles icon has his doubts, his fears and, above all, his regrets, just like everybody else.
From Ringo Starr's shocking childhood to the tragic 'lost Beatle,' Stuart Sutcliffe, the band's members sometimes fell afoul of unfortunate circumstances and they made very ill-advised decisions at others. Which would Paul McCartney deem his own biggest regret?
The first is the grim manner of The Beatles' implosion, which he still bitterly regrets more than 50 years after the fact. In 2017, he candidly admitted he'd wanted the band to continue on, lamenting the fact that things got out of hand behind the scenes (via Express). "If I could have reversed that scenario," he said, "it wouldn't have been a bad idea."
Celebrity relationships gone awry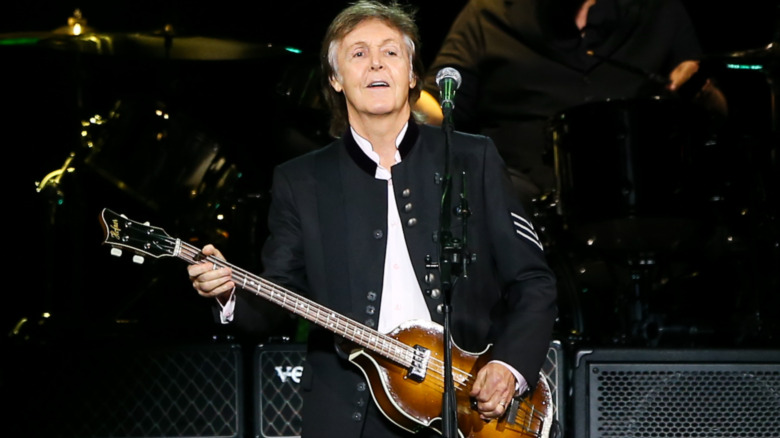 Shutterstock
His colorful life has brought up more than one high-profile regret, including in the romance department. His 2002-2008 marriage to model Heather Mills was one of his biggest missteps, the man himself told Q Magazine in 2009 (via Female First). He considers this one of the biggest mistakes of his life, or, at the very least, "a prime contender for mistake of the decade."
He has also gone on record as regretting something of his dealings with two fellow musical legends: Beatles bandmate John Lennon and soul sensation Amy Winehouse. Of Lennon, he stated in 2012 (via Music Feeds) that he regrets "the way John's image has formed, and because he died so tragically it has become set in concrete. The acerbic side was there but it was only part of him. He was also such a sweet, lovely man — a really sweet guy." This wasn't McCartney's fault directly, of course, but he feels remorse over it nonetheless.
The same is true of Amy Winehouse. As NME reports, McCartney met her in 2008, just three years before her premature death. "I knew she had a problem, and I ended up just saying hi," he sadly recounted to GQ in 2018. "Afterwards I thought I really should have just run after her ... and say something that broke through the despair." Clearly, while The Beatles' famous split is still the biggest regret of his life, Paul McCartney is similarly haunted by other events from his otherwise extraordinary life.