The Surprising Inspiration Behind Kobe Bryant's Name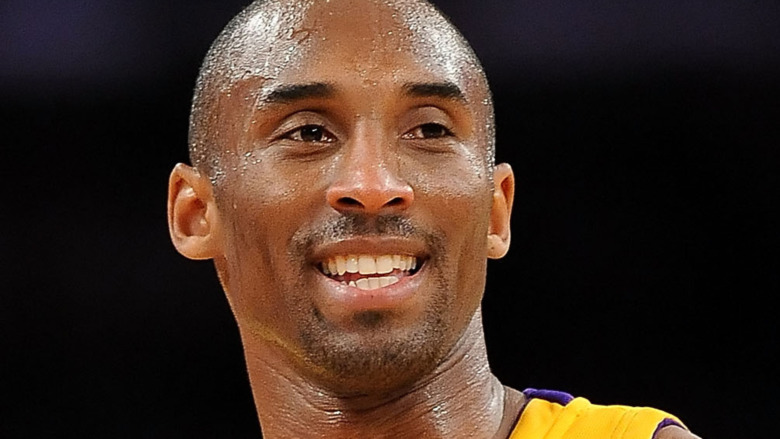 Lisa Blumenfeld/Getty Images
January 26, 2020, remains an unforgettably tragic day for basketball fans. That afternoon, Kobe Bryant, his 13-year-old daughter Gianna, and seven other people were killed in a helicopter crash while they were on the way to the Los Angeles Lakers icon's Mamba Sports Academy in Ventura, California. Only 41 years old at the time of his death, Bryant wasn't even four years removed from his last NBA game, and in 20 professional seasons, all of which were spent with the Lakers, the "Black Mamba" had forged a legacy as a dynamic, exciting player with a knack for helping his team win games. All in all, he ended his career with five NBA championships, a third-place ranking among the league's top all-time scorers, and not just one, but two jersey numbers retired by the Lakers.
That's definitely not bad for a former No. 13 overall draft pick, but looking back on the start of Bryant's career, it was probably his name that stood out the most, aside from the fact that he was one of the first few players to join the NBA straight out of high school. There was nothing unusual about guys named Allen (Iverson), Ray (Allen), and Steve (Nash) going to their respective teams in the 1996 NBA Draft, but what about that Kobe kid from Philadelphia? What was the deal with his name? Well, as it turns out, there were specific reasons why Bryant was given such a rather unique first — and middle — name.
Kobe Bryant was named after a type of beef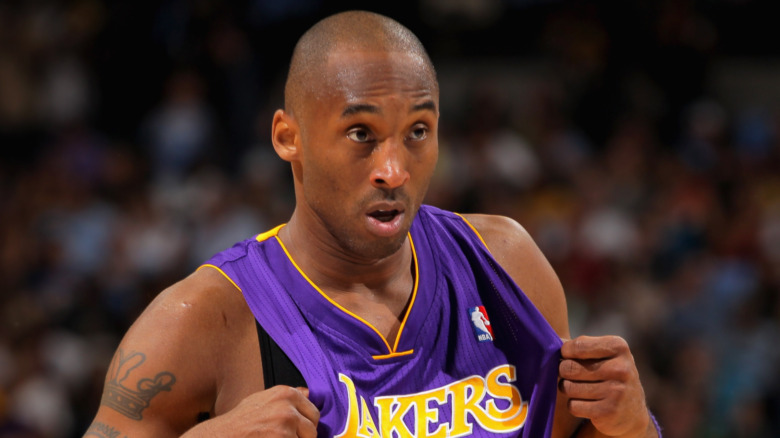 Doug Pensinger/Getty Images
As noted by News.com.au, former NBA player Joe Bryant and his wife, Pam, named their future Basketball Hall of Famer son after the world-famous beef of Kobe, Japan, apparently after seeing it featured in several restaurant menu items. Now it bears mentioning that the name of the city — and the beef that bears its name — is typically pronounced "Ko-bay," and as SB Nation recalled, that was how then-NBA Commissioner David Stern mispronounced Bryant's first name when he was selected in the 1996 draft. Bryant's parents, however, opted for the alternate pronunciation "Ko-bee," and that's how the rest of the world knew him as he started off on the path to NBA superstardom.
Interestingly, Bryant wasn't too fond of the fact he was a world-class basketball star sharing a name with a world-class food item. According to CBS News, the "Black Mamba" sued the city of Kobe in 2010 for the rights to rename the beef cut, with his lawyer explaining that his client had "clearly become more famous and influential," so much so that his name would come up first when people would search for "Kobe" on Google. 
As for Kobe's middle name, one might speculate that Joe and Pam Bryant stayed true to the culinary theme by choosing the name Bean. However, the truth is far simpler, as that was actually a shortcut for Joe's on-court moniker, "Jellybean."