Jimmy Page Had A Hard Time With This Led Zeppelin Song's Guitar Solo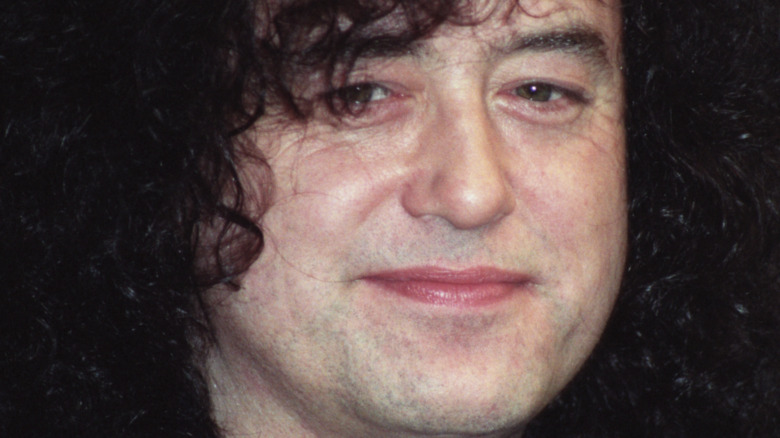 Shutterstock
Jimmy Page may be rather a dark and intimidating figure, but there's no denying that he's worthy of a place among music's greatest guitarists. The Led Zeppelin legend has also rocked with the likes of The Yardbirds, wowing listeners with his creative and distinctive sound.
Rolling Stone once deemed him "the high priest of heavy metal, the pontiff of power riffing," and the hordes of fans who have followed his career over the years certainly wouldn't dispute that. They'd probably be forgiven for wondering whether there was anything at all Page couldn't do with an ax.
However, there was one Led Zeppelin song in particular that he really struggled with. What was the rogue riff that perplexed Page? Well, the song in question is none other than "Tea for One." As the Zeppelin faithful will know, this song features on the band's 1976 album "Presence," and includes a masterful (and very long) solo from the man himself. Fantastic as the end product was, Page had no idea how to formulate this solo at first.
The worry 'led' to another peak Jimmy Page performance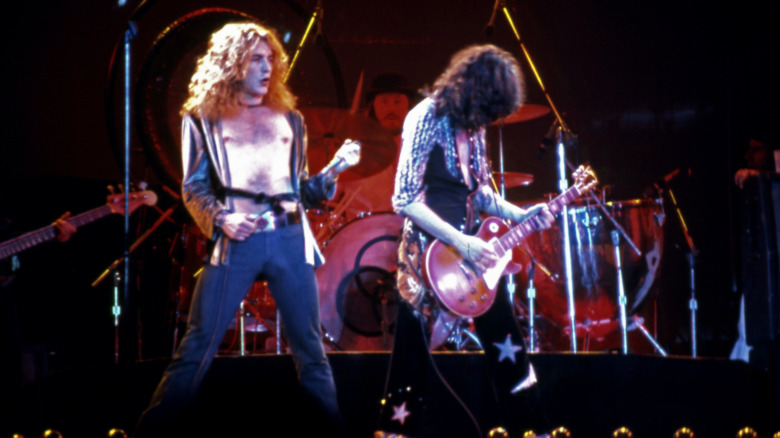 Shutterstock
The band is well known for lending each song a distinct yet oh-so-Led-Zeppelin vibe, and that was the problem with this track, as far as the guitar veteran was concerned: what could he do that was truly new? As Showbiz Cheatsheet reports (via a 1977 Trouser Press interview), Page shared that this song represented "the only time I think we've ever gotten close to repeating the mood of another of our numbers, 'Since I've Been Loving You.'"
This was not the Zeppelin way, and Page was stymied in the studio. "I ended up sitting there thinking, 'I've got this guitar solo to do,'" he remembered. "I was really a bit frightened of it." Blues-style solos being so accomplished and so common at the time, he felt additional pressure to knock this one out of the park (per Showbiz Cheatsheet). The second important consideration was ensuring that his solo was, in his own words, "conductive to the vibe of the rest of the track."
The tricky vibe of "Tea For One" made this an incredible challenge for any guitarist, but Jimmy Page did his Jimmy Page thing and produced a slice of ax heaven. Looking back, he was perhaps as thrilled with the end result as fans continue to be. "I'm really pleased with the solo," he's reported to have said (via Record Collector). "It's so held back. Seven minutes long and at no point does it blow out." Amen to that.