Why Phil Collins Nearly Left Genesis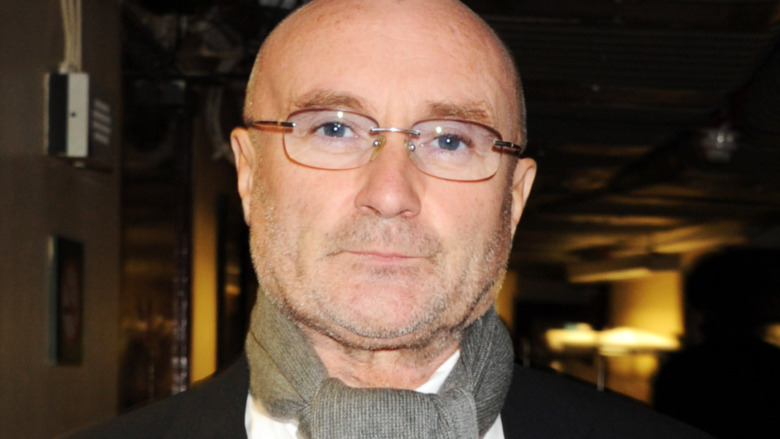 David M. Benett/Getty Images
When Peter Gabriel left up-and-coming prog-rock band Genesis in 1975, he had very big shoes to fill. He was, after all, the group's colorful and charismatic frontman, and their last album with Gabriel, "The Lamb Lies Down on Broadway," fell just one notch short of the top 40 on Billboard's album charts. Fortunately, Genesis had an in-house replacement ready in drummer Phil Collins, who helped transform the band into a more radio-friendly, hit-making entity in the 1980s. After two decades doing double duty on drums and lead vocals, Collins eventually left Genesis in 1996, and while his former bandmates Mike Rutherford and Tony Banks tried to push forward with new frontman Ray Wilson, their 1997 album, "Calling All Stations," was a commercial flop. Three years later, they officially disbanded.
Indeed, Collins' promotion to lead singer was a driving factor in Genesis' emergence as a commercially successful band, and his departure left them with one foot in the musical grave. However, there was a time when he came this close to quitting the group for what could have been greener pastures. Would that have resulted in Genesis throwing in the towel just as they were on the rise? Would Collins never have had the tremendous success he enjoyed as a solo artist? No one knows for sure, but we've got the full story of why Collins nearly left Genesis in the late '70s.
Phil Collins was considering replacing The Who's late drummer, Keith Moon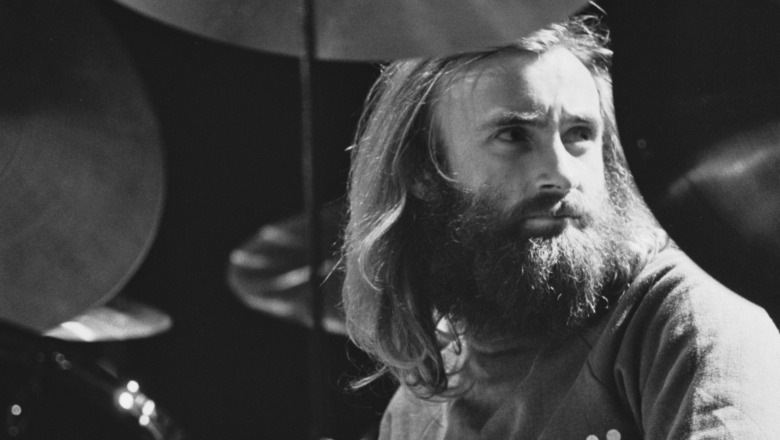 Graham Wood/Getty Images
Well before Genesis became household names, Phil Collins was well-acquainted with The Who, having starred as Uncle Ernie in their rock opera "Tommy." But while the 1970s were mostly prosperous for the latter band, they had to deal with the tragic death of their wildman drummer, Keith Moon, who died of a prescription drug overdose on September 7, 1978. At that time, Collins was working with Who guitarist Pete Townshend, and as he recalled to Louder, he inquired one day about the possibility of replacing Moon. "I said to [Townshend]: 'Have you got anybody to play the drums? Cos I'd love to do it. I'll leave Genesis,'" Collins explained. "And Pete said: 'F***, we've just asked Kenney Jones.'"
For those who are unfamiliar with the name of Moon's eventual replacement, Jones was no stranger to playing behind eventual rock legends. As shown on his website, he played drums for the Steve Marriott-led Small Faces in the 1960s and later did the same for their offshoot band, the Faces, which also featured Rod Stewart on vocals and Ronnie Wood on guitar. However, Collins described Jones as being "far too polite" for The Who, adding that he "would have done the job" much better if he had the chance.
A version of The Who with Collins playing loud, yet intricate drum fills not unlike Moon (but probably with more restraint) and ably supporting Roger Daltrey on vocals? It nearly happened, and we can only wonder how that would have sounded like.