Son Of Sam: The True Details About David Berkowitz's Military Service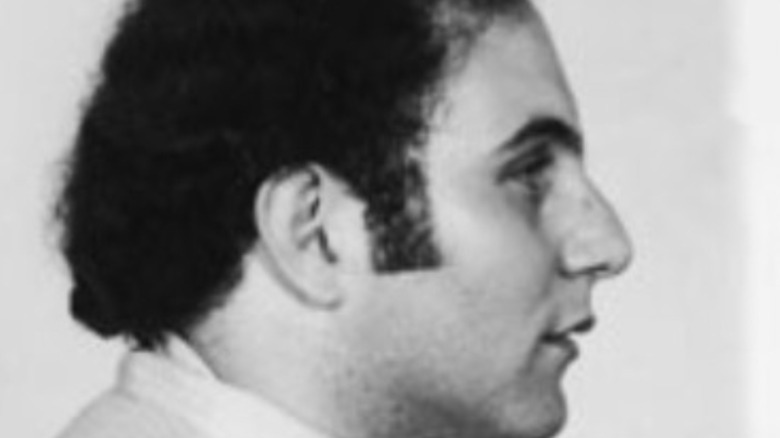 WikiMedia Commons/Public Domain
David Berkowitz became known as one of the most infamous serial killers of the 1970s, stalking and targeting primarily young women with dark hair throughout New York City. Berkowitz eventually became known as the "Son of Sam," because of the taunting letters he sent to the police and the press, in which he wrote, "I am a monster. I am the Son of Sam. I love to hunt. Prowling the streets looking for fair game — tasty meat. The weman of Queens are prettyist of all [sic]," according to Cheryl Wills' book "Die Free." By the time he was caught and arrested on August 10, 1977, Berkowitz had murdered six people and injured seven others. But the postal worker who had terrorized New York City for more than a year was just 24 years old, leading many to question what had happened in this young person's life to send him on a killing spree. 
Berkowitz was born Richard David Falco on June 1, 1953 in Brooklyn, but under complicated circumstances was placed into the adoption system. He was adopted by Pearl and Nathan Berkowitz in the Bronx, where they gave him their family name and reversed his two given names. He would be known as David Richard Berkowitz, per Biography. He had behavior issues throughout his youth, often getting in minor trouble, but graduated from Christopher Columbus High School in 1971.
Berkowitz enlisted in the Army
Almost immediately after graduation, on June 23, 1971, 18-year-old David Berkowitz enlisted at the Army Induction Center on Whitehall Street in Manhattan (pictured above). His father had tried to talk him out of it, suggesting going to college would be a better route for him. But Berkowitz was inspired by the Vietnam War. "I wanted some adventure. I wanted to experience life, something different, you know?," Berkowitz said, according to Lawrence Klausner's book "Son of Sam." "I had no idea what to do in college, what to major in. I wanted to serve the country and get an education through the Army."
Berkowitz managed to pass the Army's physical and psychological evaluations in July, and was sent to Fort Knox. According to his military records, Berkowitz served as an infantryman, rising to the rank of Specialist E4. His primary skill listed was rifleman, qualifying as a sharpshooter with the M-16 rifle, and his secondary skill was clerk, per The Washington Post. He also earned the National Defense Service Medal and the Armed Forces Expeditionary Medal — standard medals for service.
Berkowits struggled in South Korea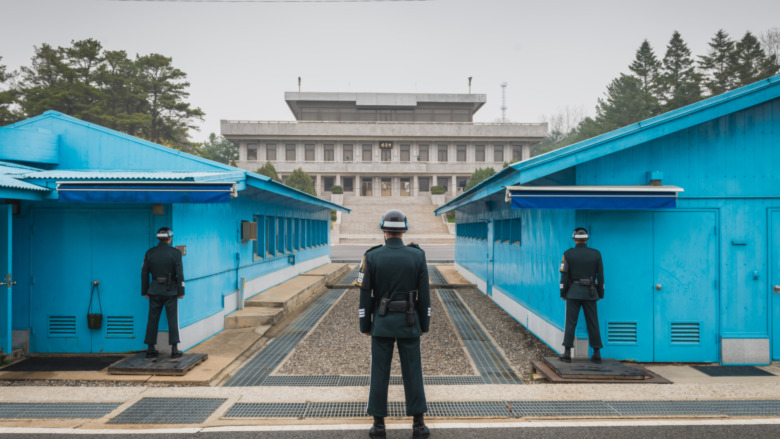 Shutterstock
He never made it to Vietnam, as he had hoped, and served in the Demilitarized Zone between North and South Korea (pictured above). Berkowitz's records show that he struggled with punctuality. One on occasion, he missed a truck convoy he was to ride. On another, he went missing overnight after failing to make his bus back to his unit. For those two infractions, he was fined $50 and was demoted from an E4 to an E3, according to Klausner's "Son of Sam." He blamed his infractions on drugs that he claimed all of the service members were taking, but there has been no corroboration on these claims.
After more than a year in South Korea, Berkowitz returned to Fort Knox, where he seemed to regain his footing and even excel. He received several good reports in his records and was given back his E4 rank. After three full years in the Army, Berkowitz was honorably discharged in June 1974, per CheatSheet. He spent the next year searching for a mission before he began committing the violent crimes that would earn him the name Son of Sam.
On May 5, Netflix will stream the four-part documentary series "The Sons of Sam: A Descent into Darkness."