Here's How John DeLorean Was Acquitted Of All His Charges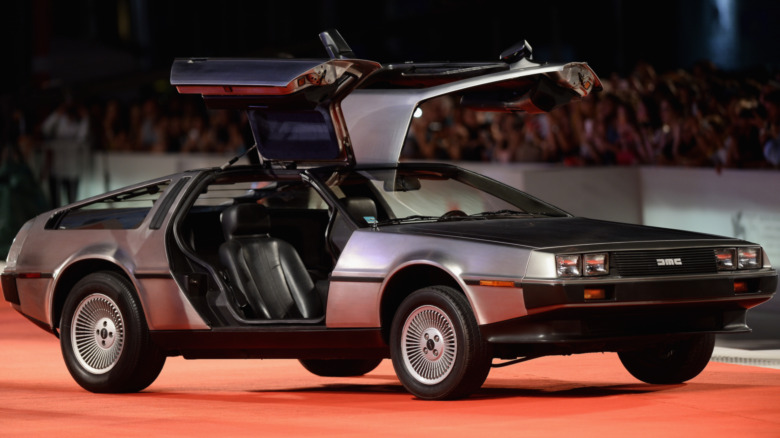 Eamonn M. Mccormack/Getty Images
Auto industry mogul and engineer John DeLorean was doing pretty well for himself when he decided to leave General Motors in 1973, where he was a likely candidate to become president, according to the New York Times. A man with a flair for creating stylish vehicles, he wanted to start his own car company. Though the company created a car that is a collector's item today, DeLorean's enterprise struggled financially, and after nine years, it failed.
If you're into cars, or have seen any of the "Back to the Future" movies, you know DeLorean's claim to fame: the silver sports car with gull-wing doors, called the DMC-12. It works to just call it a DeLorean, though, because it's the only kind of car DeLorean's company ever made — 9,000 of them, per the New York Times.
As the company floundered, DeLorean was looking for investors. In June of 1982 he met a guy named James Hoffman who said he could help, but what DeLorean didn't know, according to Thomson Reuters Legal, was that Hoffman was a convicted drug smuggler turned informant.
Not that DeLorean minded the drug business. According to the New York Times, DeLorean was caught on tape in an FBI sting saying "it's better than gold" when undercover cops pretending to be investors handed him a case of cocaine. For that he was charged with conspiring to obtain and distribute 55 pounds of cocaine, per the New York Times.
John DeLorean beat two federal court cases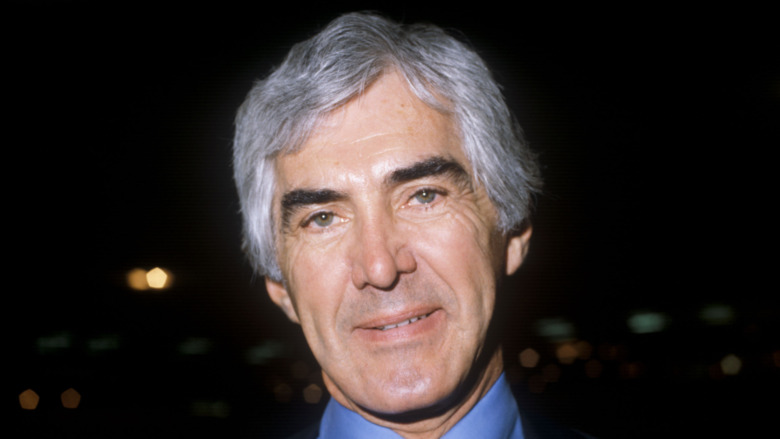 Photoshot/Getty Images
The DeLorean Company went bankrupt that same year, and John DeLorean fought the drug charges. According to Thomas Reuters Legal, DeLorean's defense team portrayed him as being duped by federal agents who demonstrated gross misconduct to the point of entrapment. In August 1984 John DeLorean was acquitted.
But he wasn't done being accused of shady dealings. In 1985 DeLorean was charged in Detroit with racketeering, fraud and tax evasion to the tune of about $8.5 million, the Los Angeles Times reported. The accusation was that he siphoned that money from his 140 investors, who included entertainers Sammy Davis Jr., Johnny Carson, and Roy Clark. Yet the defense was able to convince the jury that the money in question was actually a loan from a British auto executive named Colin Chapman, who helped with some engineering work on the DMC-12, according to the Los Angeles Times. Conveniently, Chapman died in 1982. The jury found DeLorean not guilty on all counts.
Delorean beat all the charges, but he was driven into bankruptcy, according to Forbes, who reported he had to sell his New Jersey home. Years later, the nearly 500-acre estate ended up being bought by Donald Trump and turned into a golf course. It's now called Trump National Golf Club. By the time DeLorean died in 2005 from complications from a stroke at 80 years old, he was living in a one-bedroom apartment with his fourth wife, Sally, per Forbes.
Netflix will begin streaming the documentary "Framing John DeLorean" on May 5.