Where Is Peter Buck From R.E.M. Today?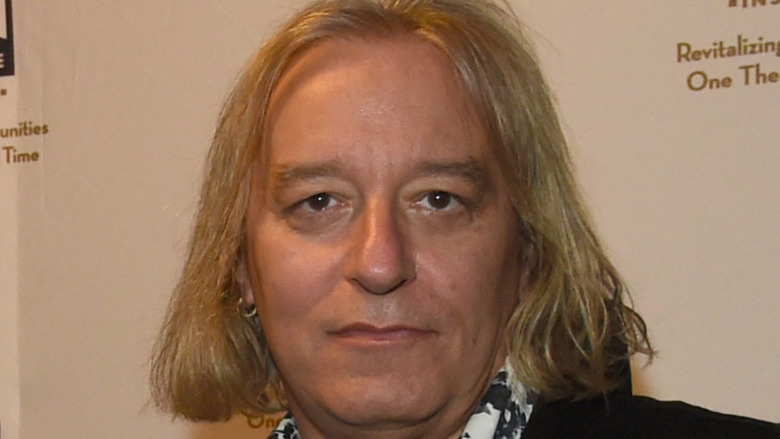 Rick Diamond/Getty Images
Guitarist Peter Buck first rose to fame as part of the legendary alt-rock band R.E.M. in the 1980s. After the group called it quits with the 2011 album "Collapse into Now," Buck barely took a breath before pursuing his own musical path. He released several solo albums before teaming up with another rock icon, Corin Tucker of Sleater-Kinney, to form Filthy Friends. Their latest album, 2019's "Emerald Valley," only took 10 days to record. "If you have good players and you know what you're doing and you have a feel for it — it's not that hard," Buck told Salon.
Buck has also been working behind the scenes with other bands in the studio. He served as a producer on Portland indie rockers The Eyelids' 2020 release "The Accident Falls." As Buck explained to Portland Mercury, "I'm looking at the way the record is going to sound and reminding them that what we're trying to is capture magic not show how precise players we can be." In addition to acting as producer, Buck has performed with The Eyelids live as well.
Peter Buck of R.E.M. keeps rocking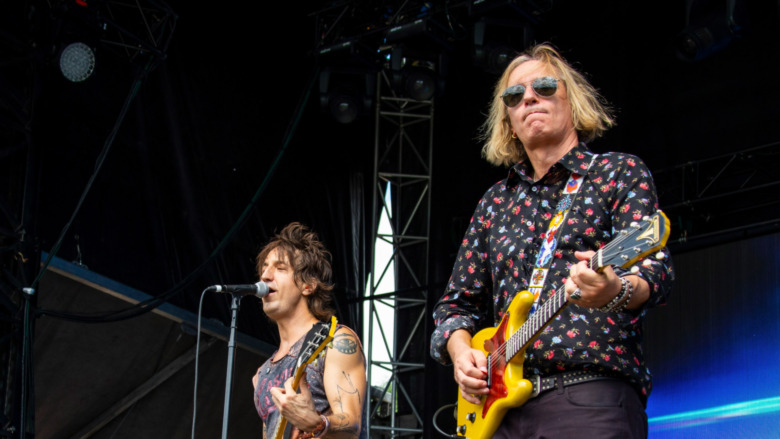 Scott Legato/Getty Images
At this stage of his career, Buck isn't interested in reviving his earlier rock stardom. "I just try to work with people that I find inspiring," he told Portland Mercury. Buck teamed with Luke Haines, formerly of The Auteurs, to create 2020's "Beat Poetry for the Survivalists." Unlike some collaborations, the two didn't actually meet in person "until the record was mastered," Buck said. Buck first connected with Haines over art when Buck bought a painting of rocker Lou Reed that Haines painted. The pair began exchanging emails and moved to make music together remotely.
That same year, Buck had another collaborative album out. He joined with his friend and frequent collaborator Scott McCaughey, plus Frode Strømstad and Arne Kjelsrud Mathisen from the Norwegian power-pop act I Was a King, to form The No Ones. Together they released "The Great Lost No Ones Album." This project came from a chance meeting at music festival in Norway. "They asked me if I had any songs ... Scott wrote the lyrics," Buck explained to Billboard. "They'd send stuff over and we'd change it and send it back." 
Buck shows no signs of slowing down. "I like the speed and the pace of having to work and do things," he told Portland Mercury. "It gets you moving and the blood circulating."