The Jaw-Dropping Amount Of Money Bill Gates Has Donated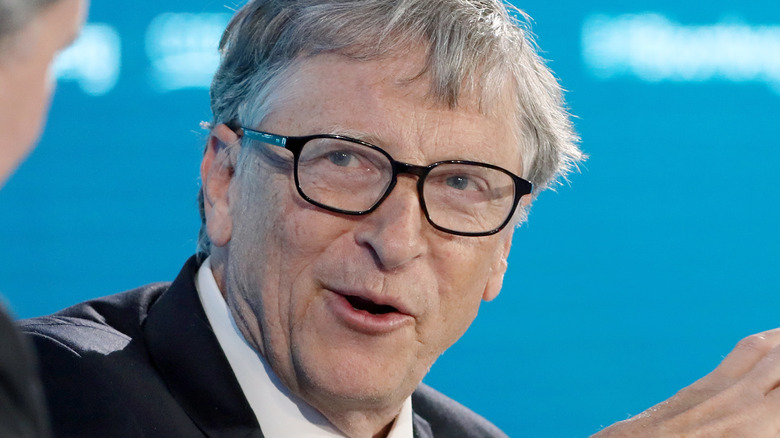 Bloomberg/Getty Images
Bill Gates may be known as the co-founder of Microsoft and once-richest man in the world, but he ought to also be known as "that guy who's given away an absolute mess-load of his own money." Even though Gates stepped down as CEO of Microsoft in 2007, he's still the fourth-richest person in the world at $130.5 billion, as Business Insider tells us, in part due to smart investments like his 1.36% stake in Microsoft (per CNBC). And in the years since, he and his spouse, Melinda, have spent more time engaged in philanthropic and humanitarian work than anything else, particularly through the Bill and Melinda Gates Foundation.  
Founded in 2000 with $20 billion of their own fortune (per the Gates Foundation), the Gates Foundation has become the nonprofit vehicle through which Bill Gates has engaged in numerous initiatives intended to fight "poverty, disease, and inequity around the world," as the foundation's homepage says. Per Britannica, they've funded public libraries and provided them with internet access, and supported programs that engage in homelessness prevention, for example. Most prominently, the foundation has tackled infectious diseases across the world, including donating $250 million to research into COVID-19 vaccinations.
Of course, with great power comes great criticism, and the Bill and Melinda Gates Foundation has come under fire for its undue support of charter schools and Common Core Standards, per The Washington Post, and as Vox says, its "lack of transparency" and "veto power over other global health institutions."
Bill Gates has given away more money than the entire GDP of 107 countries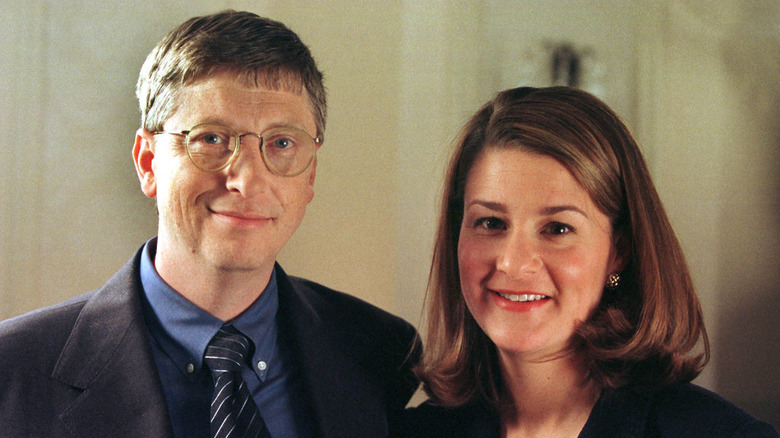 Jeff Christensen/retired/Getty Images
Such criticisms levied at the Bill and Melinda Gates Foundation outline precisely how much money its given to the world. In fact, the foundation is the globe's second-biggest funder of the World Health Organization (WHO) after the United States government itself, as Vox says, as well as a huge donator to the Global Fund to fight AIDS, tuberculosis and malaria. This, plus general paranoia amidst a pandemic, has undoubtedly given rise to many of the quack-a-mole conspiracies surrounding Gates — such as microchipping, somehow, through vaccines — despite Gates doing "more to better life on earth for humanity than any other human being to ever live," as USA Today cites.
Since 1994, in fact, Bill and Melinda Gates have, through their foundation and otherwise, donated a staggering $50 billion to charitable organizations, more money than the current GDP of 107 countries, per Worldometers. In 2019 alone, as Celebrity Net Worth says, they donated $589 million. Way back in 2010, they vowed to give away 95% of their earnings, as the BBC says, which they haven't quite managed to do, but when set against what they've given, hardly seems to matter.
Bill Gates cites the $10 billion he directed toward the aforementioned Global Fund, the Global Alliance for Vaccines and Immunization, and the Global Polio Eradication Initiative as his "best investment," per CNBC. It's yielded, he estimates, a 20:1 ratio in terms of economic impact and benefit.