Winning A Million Dollars On Wheel Of Fortune, Explained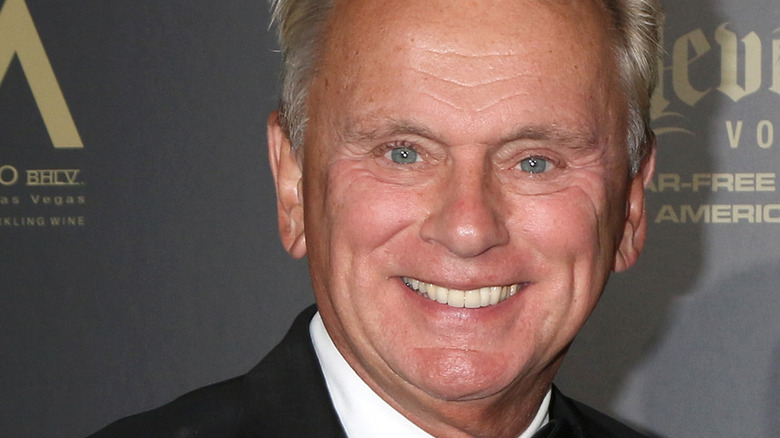 Shutterstock
Created by the late entertainment mogul Merv Griffin, "Wheel of Fortune" has been a mainstay on American television since its debut in 1974. Based loosely on the game of "Hangman," the original hosts of the game show were actually longtime "Love Connection" host Chuck Woolery and former model Susan Stafford. With Pat Sajak and Vanna White taking over hosting duties circa 1981, it's been estimated by a Reddit user that "Wheel of Fortune" has given away about $400 million over the years. With that kind of money being awarded and over 7,000 episodes of the game show being recorded, it's pretty safe to assume that "Wheel" must have produced plenty of millionaires. However, the actual number of contestants hitting that milestone is very surprising.
Even with that mythical million-dollar wedge piece on the wheel, only three contestants in "Wheel of Fortune's" history have ever won over $1 million (via Cheat Sheet)! While that may be surprising, the truth is that the show wasn't initially set up to even award such big prizes. In fact, according to Cheat Sheet, it wasn't until Season 26 in September 2008 that anyone could win that kind of money. Prior to '08, the show had a cap of $100,000 on winnings. To celebrate the new season, the producers of the show not only removed the cap, but added a new million-dollar wedge to the wheel.
The million-dollar wedge
Another factor hindering millionaire winners are the qualifications to win the money, themselves. According to Time, in order for a contestant to qualify to win the million (even after landing on that tiny wedge nestled comfortably between two bankruptcy wedges), they must make it to the bonus round without going bankrupt. Only then, does the contestant have the opportunity to solve the puzzle first, then win the cash.
Still, even with all those rules and requirements to win, "Wheel" has produced three millionaires. The first contestant to win the big prize was in the inaugural year of the million-dollar wedge. Michelle Loewenstein, a teacher from New Jersey, won a total of $1,026,080 on October 14, 2008. Five years later, Autumn Erhard won a total of $1,030,340. And finally, it's been seven years since "Wheel" had its last million-dollar winner; Sarah Manchester, a math teacher from Maryland, won $1,017,490 in 2014 (via Cheat Sheet). With a streak that long in the works, it's only a matter of time before "Wheel of Fortune" crowns its next millionaire.