This Is Stevie Nicks' Biggest Regret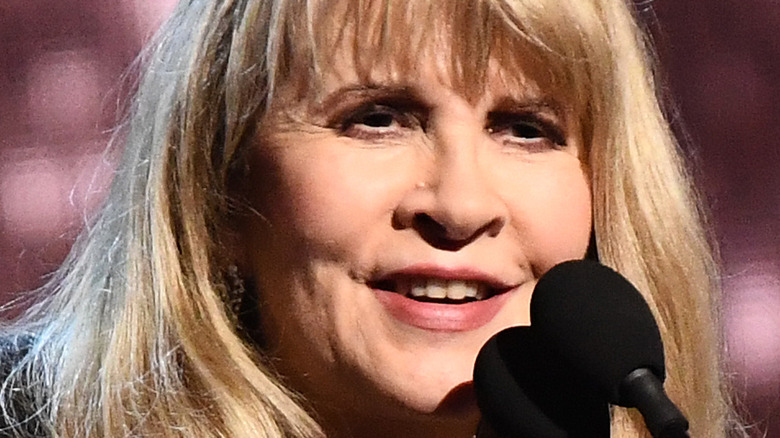 Dimitrios Kambouris/Getty Images
The world of 1970s rock 'n' roll was rife with questionable decisions and impulsive actions. For Stevie Nicks of Fleetwood Mac, who has claimed she and her bandmates spent "millions" of dollars on cocaine, the biggest mistake was an ill-fated marriage.
In 1983, Nicks' lifelong best friend, Robin Snyder, died of leukemia. Snyder's baby son, Matthew, was born two days before her death. Nicks was wracked with grief, as was Snyder's widower and Matthew's father, Kim Anderson. "I went crazy, absolutely crazy when Robin died," Nicks told Woman's Own in 1990 (via The Sun). "The only thing I could think of to do was try to take the load off Kim by marrying him and helping raise their son. I think in her heart Robin knew I would go after Kim ... I had known her for 20 years and him for five, and I felt this baby belonged to me almost as much as it did to them."
Three months later, Nicks and Anderson married. After another three months, Nicks realized they needed to divorce, and the brief marriage became a major regret.
Stevie Nicks regrets marrying her late best friend's widower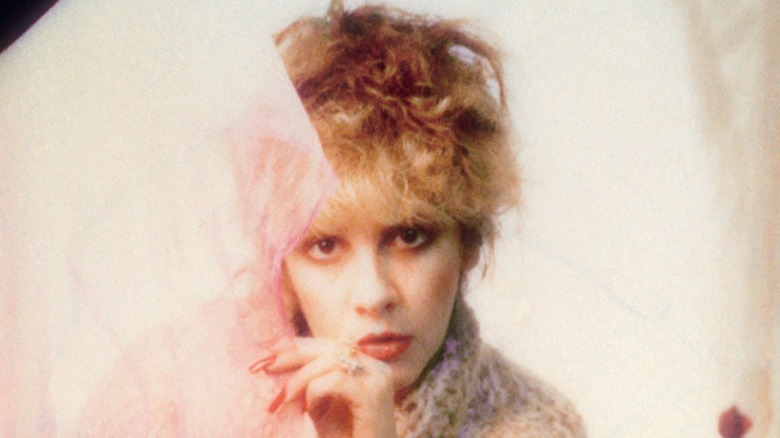 Donaldson Collection/Getty Images
During her marriage to Kim Anderson, Stevie Nicks was haunted by thoughts of her late best friend (and Anderson's late ex-wife), Robin Synder, and what her perspective of the situation might be.
"One day when I walked into [Snyder's and Anderson's son] Matthew's room, the cradle was not rocking," Nicks told The Guardian in 2011. "I know that sounds crazy, but it was always rocking whenever I'd walk in, and I knew Robin was there. And one day it wasn't rocking and it was very dark and the baby was very quiet. And I said, 'Robin wants this to end – now.' I felt it as strongly as if she'd put her hand on my shoulder ... It was absolutely a sign."
These days, Nicks looks back on her 1983 marriage to Anderson as "insanity." "Everybody was furious," she told The Guardian. "It was a completely ridiculous thing. And it was just because I had this crazy, insane thought that Robin would want me to take care of Matthew. But the fact is, Robin would not have wanted me to be married to a guy I didn't love. And therefore accidentally break that guy's heart, too."
If you or anyone you know is struggling with addiction issues, help is available. Visit the Substance Abuse and Mental Health Services Administration website or contact SAMHSA's National Helpline at 1-800-662-HELP (4357).