George Jung: The Death Of The Real-Life Inspiration For Johnny Depp's Blow Character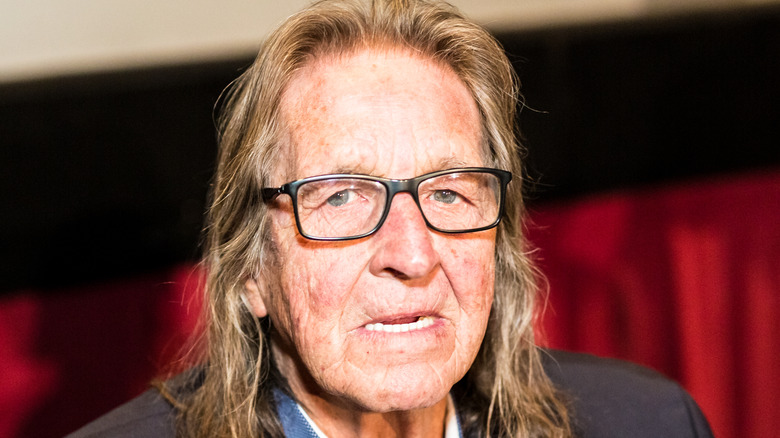 Greg Doherty/Getty Images
George Jung, the infamous drug trafficker who inspired Johnny Depp's character in the 2001 film "Blow," has died, reports TMZ. The 78-year-old had spent his last few days receiving hospice care at his home in the Boston area, and was previously experiencing some health issues leading up to his death. 
The Weymouth, Massachusetts native was born George Jacob Jung on August 6, 1942. He gained notoriety for helping Colombian drug kingpin Pablo Escobar smuggle cocaine into the U.S. during the mid-1970s and '80s. At one point in time, Jung was responsible for 80 percent of the cocaine being smuggled and used in the U.S. He earned the name "Boston George" stateside, and "El Americano" to his Spanish-speaking smuggling partners. But he would get caught several times and would be in and out of prison. It was during his time in prison in 1974 that he met with Escobar acquaintance Carlos Lehder, and was later introduced to the workings of the Medellin Cartel. By 1985, however, the Drug Enforcement Agency (DEA) busted Jung. He initially faced 15 years in prison but testified against Lehder for a shorter sentence (via Cape Cod Times).
Jung would apparently profit $100 million dollars during his time as a drug smuggler but blew it all, according to "BLOW: How a Small-Town Boy Made $100 Million with the Medellin Cocaine Cartel And Lost It All," a 1993 book about his rise.
Jung meets Johnny Depp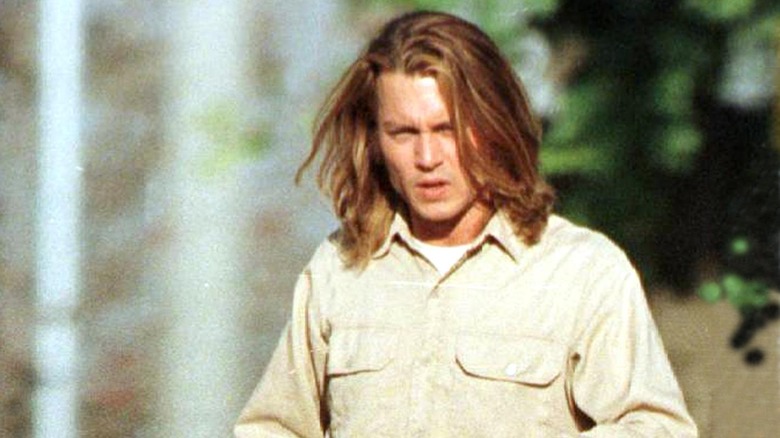 Dave Luchansky/Getty Images
The same year the book was released, the DEA had finally taken down and killed Escobar. But Jung found himself in the drug trafficking world once more. In 1995 he was arrested after authorities found him with a truck filled with marijuana. He would spend 20 years in prison for the crime.
In 2001, while Jung was serving his prison sentence, actor Johnny Depp paid him a visit. Depp was there to talk to Jung about a new movie, featuring Depp as Jung, the real-life drug smuggler. The film was titled "Blow."
Jung had first learned about Depp playing him (pictured above) when the film's director came to him about adapting the 1993 book into a movie. Jung once told Vice that at first he was skeptical about the actor playing him. "It seemed like they weren't going to make it all, but Ted said, 'I got Johnny Depp. You know, "21 Jump Street."' I said, 'What the hell is that?' He said, "Well, how about "Edward Scissorhands"? I said, 'What was that? This doesn't sound too promising.'"
Fortunately for him, the movie increased interest in Jung's life and it's considered one of Depp's best performances. Jung was also able to enjoy some celebrity when he was released from prison, thanks to "Blow."