This Was The Downfall Of Miguel Angel Felix Gallardo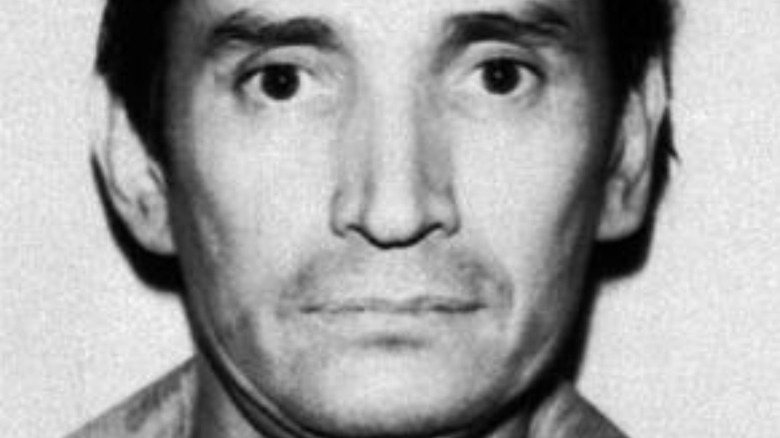 Government of Mexico/Wikimedia Commons
In the early '80s, cocaine was bustling its way into the U.S. through trafficking from various countries in the Caribbean, Central America, and South America. The Drug Enforcement Agency (DEA) was specifically created to combat drug trafficking, and during that period the fairly young federal agency saw some ramped up efforts under President Reagan's administration. At the same time in nearby Mexico, the Guadalajara cartel was in its heyday. One of the cartel's founding members and leaders was Miguel Angel Felix Gallardo, along with Ernesto Fonseca Carrillo and Rafael Caro Quintero. Together they organized one of the biggest drug cartels in the world, raking in billions of dollars in their prime. Naturally, this put them on the radar of the U.S. government.
In the anti-drug effort to take the cartel down, the DEA had their special agents scattered across Mexico with the high stakes jobs of gathering intel. Enrique "Kiki" Camarena was one of them, and he had been in Mexico for about four years to expose the inner workings of the Guadalajara cartel. But it would end tragically when Camarena was kidnapped and murdered in 1985. If the cartel wasn't already a major threat to the U.S., then murdering an American government employee made them a U.S. enemy. Camarena's death subsequently led to the launch of Operation Leyenda — a manhunt investigation into his death and those responsible — and the downfall of Guadalajara cartel as well as Gallardo.
The kidnapping that put a spotlight on Gallardo and crew
When the news of Camarena's (pictured) kidnapping got to the DEA, the agency created a special task force. It didn't become Operation Leyenda until much later, per the DEA Museum. Yet, the operation itself would become the longest and most comprehensive homicide investigation in DEA history. A month after Camarena's body was found, officials apprehended Caro Quintero in Costa Rica, and just a few days later, they also arrested Fonseca Carrillo in Mexico. Both men were interrogated and considered the main suspects in the kidnapping and murder of Camarena, per the DEA. However, one other person was missing. Gallardo was also a suspect in the case, but where was he?
A bulk of Operation Leyenda was spent trying to capture Gallardo, who evaded American and Mexican authorities for years. Gallardo, a former police officer, managed to stay hidden in Mexico by purportedly bribing corrupt law enforcement and officials. It would take about four years before he was finally caught by authorities.
Miguel Angel Felix Gallardo's capture and downfall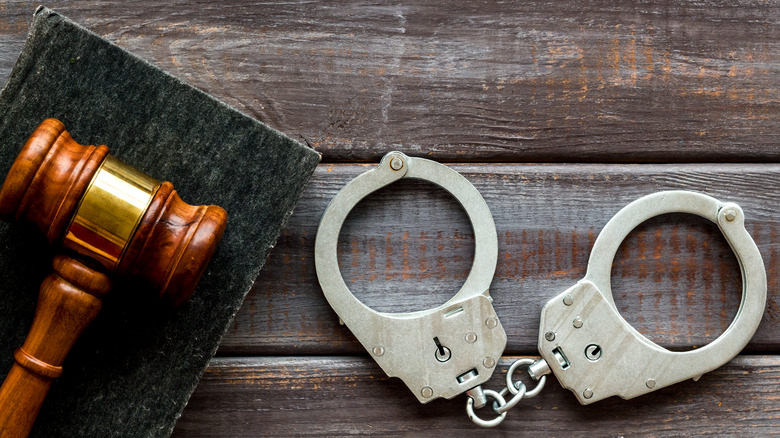 Shutterstock
In April 1989, Miguel Angel Felix Gallardo was arrested and charged, reported The New York Times. He was still running drug operations as a wanted fugitive (and in prison). Internal cartel conflict caused a split and the ultimate disintegration of what was once known as the original Guadalajara cartel and its last standing leader — Gallardo (via Vice). It would later fragment into the Tijuana and Sinaloa cartels.
Gallardo was tried, convicted, and sentenced to 40 years in prison for Camarena's death. Quintero also received the same sentence, but he was released in 2013 and is now a wanted fugitive. In 2017, Gallardo was re-sentenced and given 38 years in prison, in addition to paying a $1 million in reparations to the families of his victims, says The Associated Press. Although he might've been caught at some point, the murder of the DEA agent set off a new course of action in the U.S. government's anti-drug war and put mounting pressure on drug traffickers. Today, Gallardo is 75 years old and currently sits in a Mexican prison.
The Netflix series "Narcos: Mexico" depicts the rise and fall of Miguel Angel Felix Gallardo and the Guadalajara cartel.