A Look At Sammy Davis Jr.'s Marriage Troubles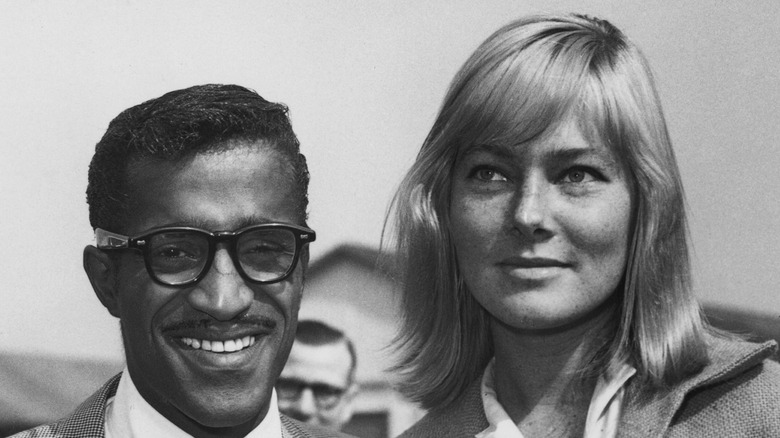 J. Wilds/Getty Images
Popular singer Sammy Davis Jr. nearly lost his life and ruined his career in the name of love. Despite being a beloved member of the Rat Pack, he found that his fame and celebrity Rat Pack friends, such as Frank Sinatra, could offer him no protection from the public attacks over his interracial relationships. Davis jumped into his first marriage to Black singer Loray White to quell the drama that ensued from his alleged relationship to actress Kim Novak (via Smithsonian). In 1957, the possible pairing of an African American performer like Davis and a white movie star like Novak could have ended both of their careers. And this coupling definitely drew the ire of famed studio boss Harry Cohn.
According to Vanity Fair, Cohn put out a contract on Davis with the help of some Cohn's friends in organized crime. Mobster Mickey Cohen explained to Davis's father that the only way for his son to avoid serious bodily harm was to get quickly married to an African American woman. So Davis's marriage to singer Loray White was set up as a business proposition (he literally picked her name out of his address book). The pair tied the knot in January 1958, and news broke about their divorce later that year.
Davis fell hard for Swedish actress May Britt (above), and the couple stood up against tremendous opposition to their interracial relationship.
America's most controversial marriage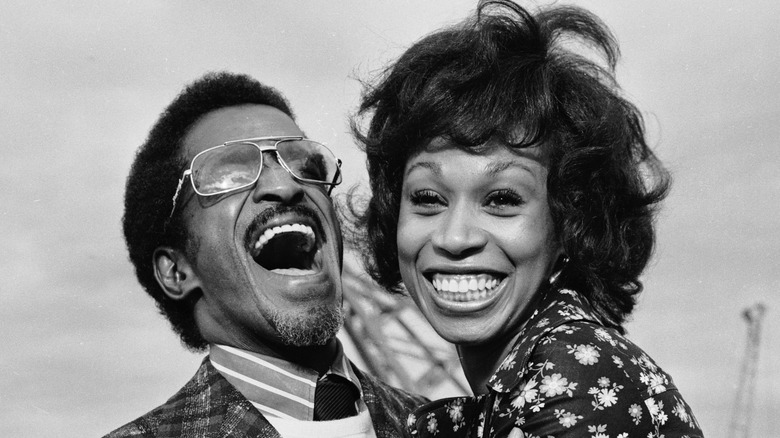 Chris Wood/Getty Images
When Davis announced their engagement in June 1960, the couple received death threats and a slew of hate mail, according to ABC News. People even protested outside Davis's concerts and appearances. As the target of such intense hatred, the couple hired security to protect them. Davis and Britt wed later that same year, at a time when interracial marriage was still illegal in 31 states.
Davis's marriage to Britt proved to be so controversial that President John F. Kennedy turned the couple away from his inaugural gala in 1961 (via Smithsonian). The pair had been invited to the event, but Kennedy changed his mind shortly before the inauguration. Kennedy was concerned that the presence of the country's most famous interracial couple would ruffle the feathers of southern politicians.
Davis and Britt had three children together before calling it quits in 1968. It wasn't being the subject of such intense public hostility that tore them apart in the end; the couple just couldn't overcome Davis's commitment to his career (via ABC News). He spent most of his time away from home performing, and that took a toll on the relationship.
In the end, Davis found lasting love with African American dancer Altovise Gore (via Vanity Fair). The pair (pictured above) married in 1970, and this union lasted until Davis's death in 1990, age 64 (via CNN). Gore died in 2009, age 65. Britt is still alive at this writing, age 88.