This Is How Andrew Cunanan Died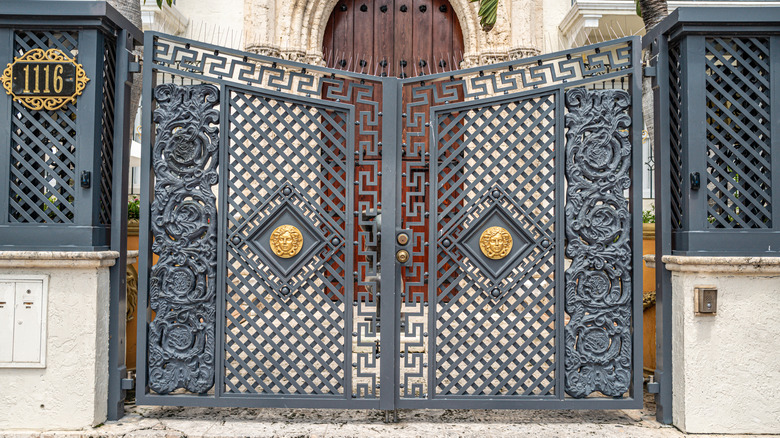 Shutterstock
After taking the life of the one of the world's most famous fashion designers of the time, serial killer Andrew Cunanan was on the run. The murder set off one of the biggest and most intense manhunts of the '90s. On July 15, 1997, Cunanan shot and killed Italian designer Gianni Versace outside his Miami Beach home. It was a death that shocked the world and saddened the fashion industry.
Versace had been returning to his home just after a morning trip to a nearby cafe. When he got to the steps of his Ocean Drive house, Cunanan walked up and shot him in the head. Witnesses identified Cunanan as the shooter but he fled. But what authorities didn't know at the time of Versace's death was that he was just one of multiple people Cunanan had just killed. In fact, he was the last person he would ultimately murder.
For a week, investigators would put together clues and eventually discovered that a month earlier, the FBI designated Cunanan as a wanted fugitive, and he was being sought in connection to four other murders in Minnesota, Illinois, and New Jersey. Once they knew who they were looking for, law enforcement agencies nationwide were helping in the search for the dangerous killer.
Times runs out on Andrew Cunanan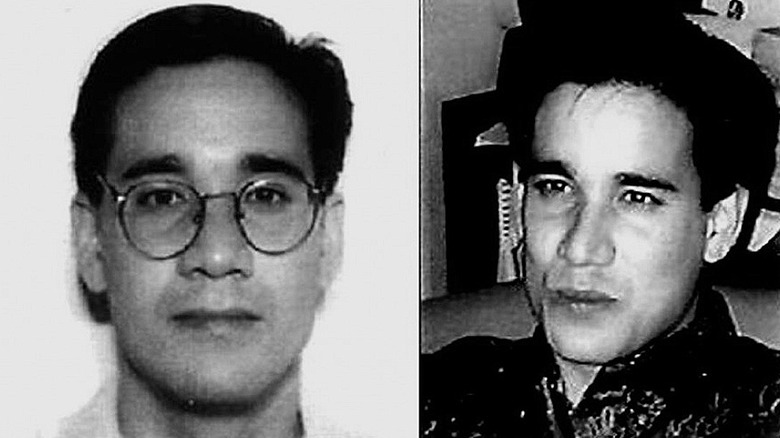 FBI/Getty Images
After killing Versace, Cunanan ran from the scene and abandoned the vehicle he stole from William Reese, who he killed in New Jersey two months earlier. After finding damning evidence inside the vehicle, including a fake identification, authorities pieced together that Cunanan was the suspect in Versace's murder and the others, reported the Orlando Sentinel in 1997.
Despite a state-to-state search for his whereabouts, Cunanan remained in Miami and kept a low profile as investigators closed in on him. On July 23, over a week after Versace's shooting, authorities descended on a houseboat that Cunanan was camped out in after receiving a tip from a caretaker (via the Miami Herald). What happened next was a four-hour standoff. Cunanan would never budge or come out even after the houseboat was engulfed with tear gas. When they finally made entry, they discovered Cunanan dead from a gunshot to the mouth, per The Associated Press. 
The same gun Cunanan used on himself was also used to kill Versace and his four other victims: Jeffrey Trail, David Madson, Lee Miglin, and William Reese.