The Truth About David Copperfield's Bahamian Islands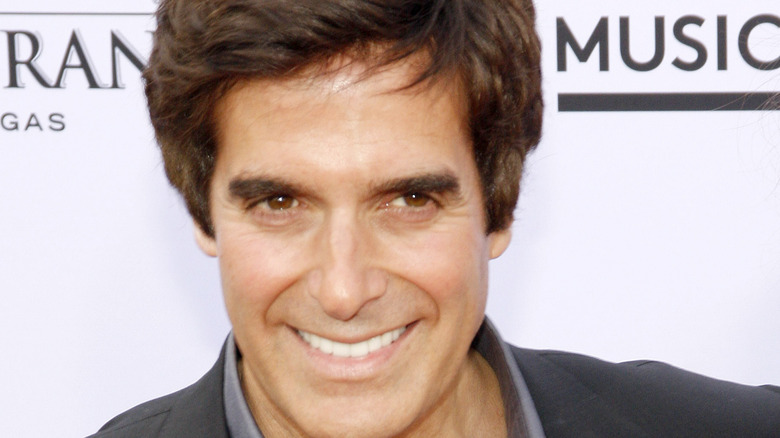 Shutterstock
Wealthy people are known to own just about anything from huge mansions, luxury cars, and yes, even islands. The Bahamas is quite a popular destination for such liberties, and a lot of rich folks own an island (or two) that makes up part of the multi-island Caribbean nation. Famous magician David Copperfield is just part of a long list of celebrities that own a piece of land there, and the 64-year-old has a privately owned isle called Musha Cay. But it doesn't come alone. It's a total of 11 islands, and it even has its own website.
According to the Bahamian government, the country has a total of 700 individual islands. But practically 70% of the population lives on New Providence, where the capital of Nassau is located (via United Nations). Grand Bahama and Abaco islands are home to another 15 percent of Bahamians, leaving the remaining population scattered in the hundreds of other islands. Yet, many of these islands are uninhabited, which makes sense how someone with enough money can just buy one if they can. Musha Cay itself is just 700 acres and is home to a private resort, and it's surrounded by 10 smaller islands.
Copperfield's multimillion dollar island investment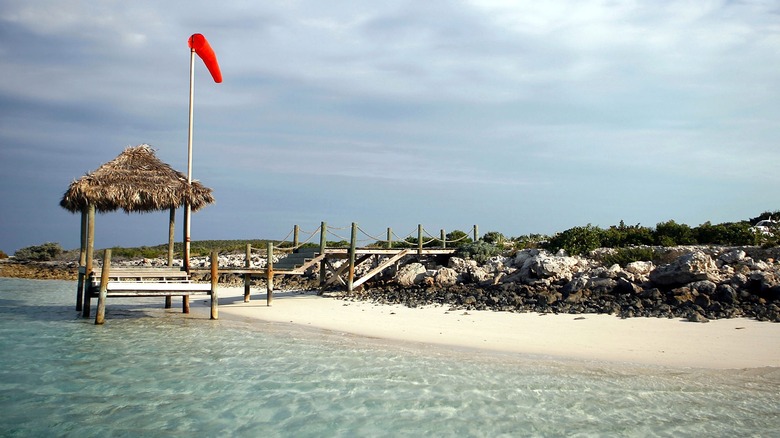 Marc Serota/Getty Images
In 2006, David Copperfield doled out $50 million to buy Musha Cay, or as it's also aptly called, Musha Cay and the Islands of Copperfield Bay. He owns the islands all to himself, but he would spend millions more before opening it up to its exclusive guest list. Copperfield spent an additional $40 million to revamp the islands and design a luxury resort, according to The Real Deal. 
The people who can afford to stay on the island's resort can have no more than two dozen guests and are expected to pay at least $50,000 a night for the stay, per My Private Villas. The experience promises visitors a lot of privacy. From private beaches (about 40 of them) and private picnic dining. Additionally, the resort offers exclusive access to the typical resort activities one could expect, such as a gym and tennis courts.
The island's one-of-a-kind experience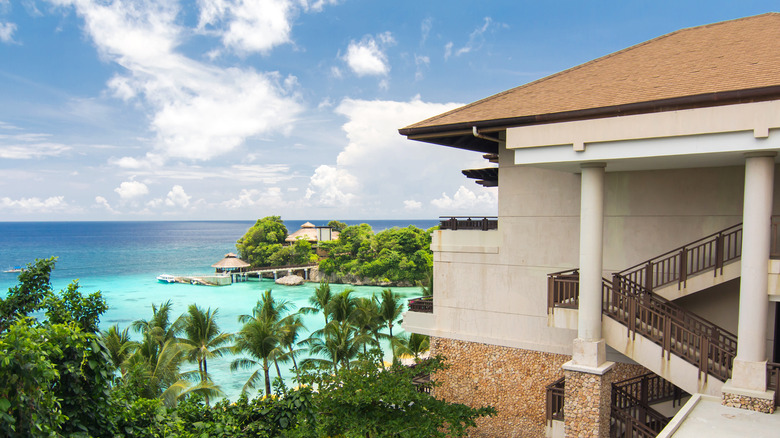 Shutterstock
There are five private beach homes on the mainland island, and each house offers something different for guests. For instance, the island's Pier House has its own pier, Blue Point House has its own private beach, and Beach House offers a few open air rooms. But, of course, there's also air conditioning. Some houses were even tailored to accommodate couples on a romantic getaway as well as families. Not to mention the private staff. But you got to have a lot of money to enjoy it. Per The Real Deal, celebrities such as Johnny Depp, Bill Gates, and Oprah Winfrey have all been guests at Musha Cay.
For a dozen people, one could pay $50,000 a night for the exclusive experience with their party of 12. To enjoy a week of it though, it would cost $350,000. That number increases with more guests, but the highest number allowed is 24. Two dozen people staying at the resort will cost $68,000 a night, or $476,000 for seven days, says Where To Stay.