Here's How Much David Copperfield Is Really Worth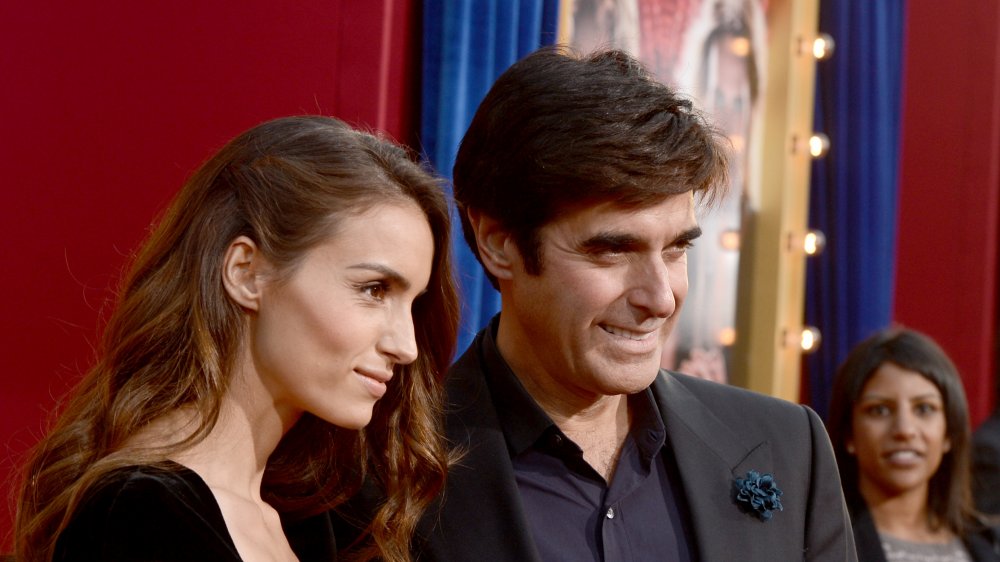 Kevin Winter/Getty Images
If you find yourself at the Exuma International Airport in the Bahamas, with a couple hundred thousand dollars burning a hole in your pocket, you can charter a small plane to fly you 20 minutes northwest to a private island, dubbed "one of the most secluded spots on earth," where "everything you want is provided... then quietly, unobtrusively, replenished." On 700 acres of land, you'll find beaches covered in fine white sand, a giant drive-in style movie theater, and Houdini's old pool table.
All of this (and more!) can be yours, should you decide to vacation at Musha Cay and the Islands of Copperfield Bay, the private Caribbean islands owned by David Copperfield. Is it strange to think that a guy got good enough at magic tricks to afford his own resort with a land mass roughly seven times the size of Vatican City? Sure, at first blush, but it might be more shocking to realize that Copperfield continues to be one of the most financially lucrative solo acts in the history of show business, selling more than $4 billion in tickets over the course of his career. He is currently valued at roughly $1 billion, according to Celebrity Net Worth ... and as for the way that he has divvied up his fortune? Well, you won't believe your eyes.
Pull enough coins out of people's ears and it starts to add up
Attila Kisbenedek/Getty Images
Even setting aside the island paradise, Copperfield's real estate holdings are a sight to behold. He lives comfortably out of a mansion off the Las Vegas strip, valued at $18 million. When he's not there, he's at his $60 million four-story penthouse apartment in New York, which includes an entire floor dedicated to antique arcade games, according to Forbes. Sure, it's lavish, but once the quarters start stacking up, the place probably pays for itself.
Even more impressive is David's collection of magic memorabilia, which the Guardian described as "the biggest and most comprehensive such archive in the world." Included in this dragon's hoard of entertainment artifacts are Houdini's metamorphosis trunk, the musket that killed Chung Ling Soo during his ill-fated 1918 bullet catch attempt, and, weirdly, the original Lamb Chop and Howdy Doody puppets. The collection is massive, and difficult to put a number to, but its estimated value hovers around $500 million.