This Is How Many Victims Killer Albert Fish Really Had
Albert Fish was one of the most depraved serial killers you may never have heard of. A bonafide sadomasochistt, Fish developed an enjoyment of pain after he was put in an orphanage, where whippings and beatings were commonplace, according to Murderpedia.  
But sticking sewing needles in his body, burning himself with hot pokers, and eating his own feces was only part of the way the father of six carried out his perverse pleasures, as History reported. Fish's most deplorable acts were not the horrid ones he perpetrated on himself; but rather, those which he perpetrated on his victims — children ranging in age from 4 to 17 years old, according to research published by the Psychology Department at Radford University. 
Fish may have killed up to 10 children, but sources vary, some saying his victim count could be anywhere from 5 to 15. Fish was only convicted of one murder, that of 10-year-old Grace Budd, but he confessed to three, and is suspected of six to nine more, according to Radford University. He killed both boys and girls.
But Fish didn't just kill children. He also relished cooking and eating them. In fact, to read his confessions posted on murderpedia, it seems the desire to cannibalize his victims was the driving factor for why they were killed. One psychiatrist who examined Fish said, "There was no known perversion that he did not practice and practice frequently."
Albert Fish wrote Grace Budd's mom a letter describing how he killed and ate her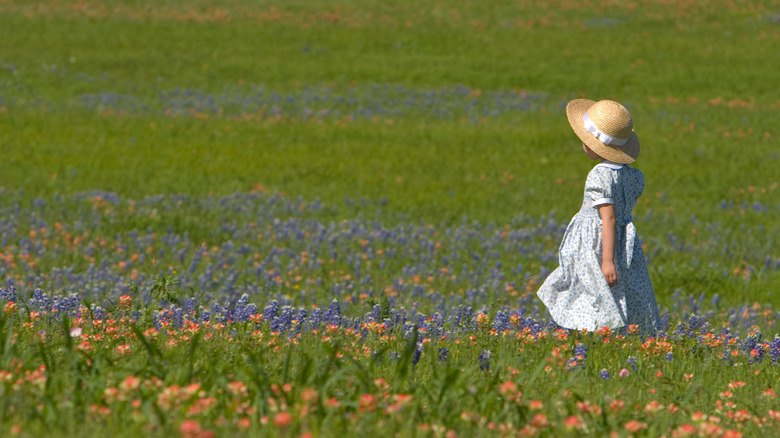 Shutterstock
Fish's first killings didn't start until he was 40 years old in 1910, per Radford University, and they continued until he was caught in 1934 after he was finally arrested for the 1928 kidnapping and murder of 10-year-old Grace Budd.
He'd taken the girl with permission from her family, saying they were going to a party. Grace never came home, and Fish was able to stay on the run until 1934 when he wrote Grace's mother an unfathomable letter, describing what he did to her daughter. 
Police were able to track Fish down using the letter, which said in part, "On Sunday June the 3, 1928 I called on you ... We had lunch. Grace sat in my lap and kissed me. I made up my mind to eat her."
From there the letter, posted in its entirety on Murderpedia, goes into how he took Grace to his home and she picked wildflowers in the yard before he called her inside and ultimately killed her, then cut her into pieces and cooked her, eating the child over the course of nine days. "How she did kick — bite and scratch," Fish wrote. 
Fish was ultimately sentenced to die by the electric chair in January 1936. According to History, he told the guards, "It will be the supreme thrill, the only one I haven't tried."