The Tragic Death Of Luther Vandross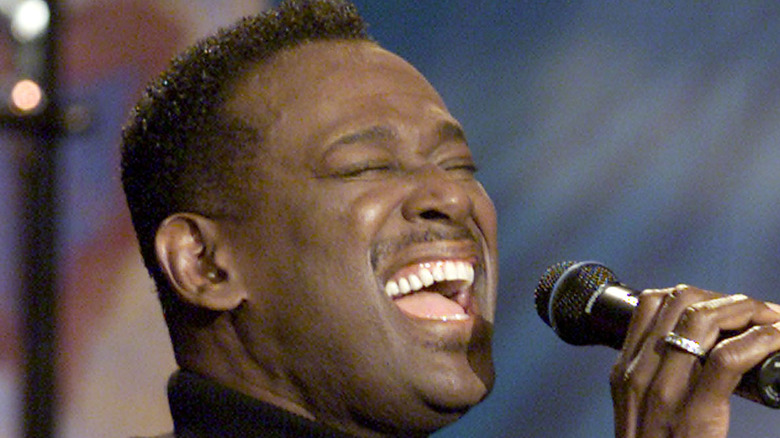 Kevin Winter/Getty Images
Luther Vandross' singing career had inauspicious beginnings, Britannica reports. He made his name singing jingles for commercials and performing background vocals for other artists. His talent would see him decisively seize the spotlight for himself, though, and "a long string of million-selling albums that featured Vandross's distinctive baritone, precise phrasing, and unabashedly romantic songs" would follow. Sadly, though, both his career and his health would take a significant downturn when the new millennium dawned.
In the year 2000, Vandross was in need of a "more contemporary sound," per All Music. This was achieved by a new crop of songwriters, who stamped their mark on his self-titled album and restored his success. This paved the way for one of his greatest achievements: 2003's "Dance With My Father." Just when he was about to embark on a whirlwind of promotional work for the album that April, though, he had a stroke at his home in New York.
The best was (perhaps) yet to come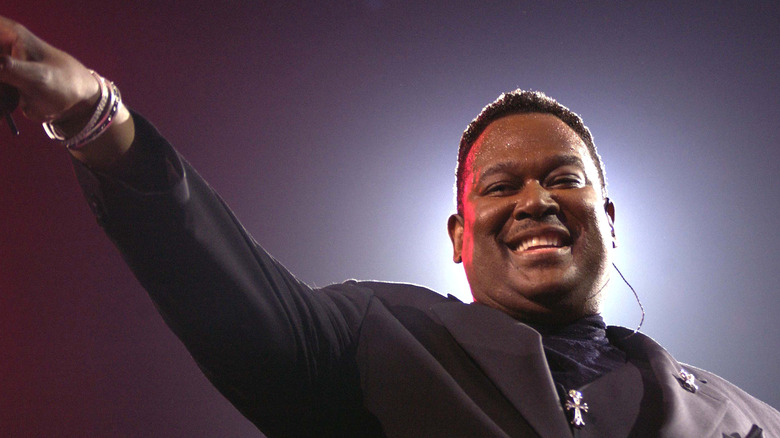 Scott Harrison/Getty Images
As MTV reported, Luther Vandross was treated at a New York hospital. Sadly, he missed that year's Grammy Awards, which marked perhaps the greatest success of his life. He won four awards that night (including Best R&B Album), half of his lifetime total, but his health precluded him from attending and he accepted these honors via video, per All Music. The Grammy Awards' official website remembers the emotional moment as a "taped message from an ailing Luther Vandross who found the strength to send out a little "Power Of Love" as only he could."
Hypertension and diabetes contributed to Vandross' ill health, The Sun reports, while "the stroke affected his ability to speak and sing, and required him to use a wheelchair." He made just one more appearance in public, on Oprah Winfrey's show in May of 2004, before his death on July 1, 2005. The 54-year-old "had a peaceful passing under the watchful eye of friends [and] family," reported New Jersey's JFK Medical Center (per Billboard), citing complications from a stroke he hadn't entirely recovered from.
Fame hadn't been an easy ride for Vandross (or for many 1990s artists). Per All Music, his lawsuit against Sony Music Entertainment, after 11 years on a personal service contract (which was limited to 7 years under the California Labor Code) attests to that. The fact that his big comeback came to such an abrupt halt was, as a result, an even harder blow for fans.