How Much Does A Telephone Operator For The Royal Family Make?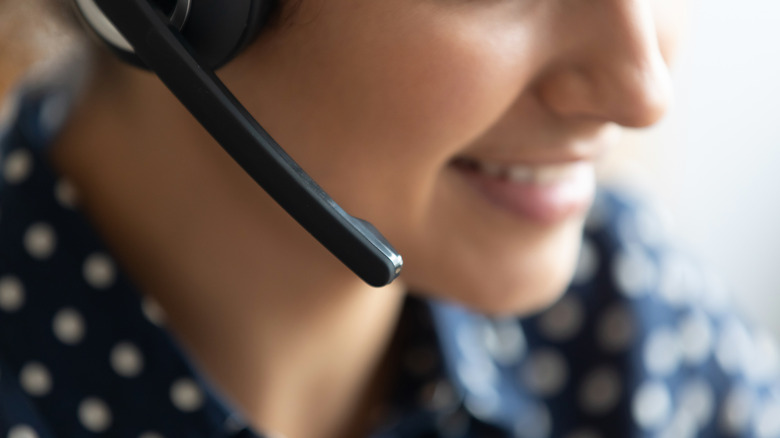 Shutterstock
Working as a telephone operator for the British royal family isn't going to make anyone particularly rich, but the position does have a long and storied history within the organization. According to a recent job opening advertisement available on the official Royal Household website, the job pays £23,000 annually plus benefits, and includes 33 days off, a 15% employee contribution pension scheme, free lunch, and opportunities for professional development. Qualifications include previous switchboard or reception experience, basic IT skills, and being "a confident and professional communicator who feels at ease liaising with a range of people."
As reported by the Daily Mail, Queen Victoria made the first phone call from a British sovereign on January 14, 1878, and ordered the first British phone line be installed between Scotland's Balmoral Castle and the nearby village of Ballater in 1883. By 1896, all London royal residences and Windsor Castle had phones installed so Buckingham Palace could call directly. Every morning for over 50 years, the Chief Telephone Operator at Buckingham Palace would announce, "Your Majesty, I have Her Majesty on the line for you," and connect Queen Elizabeth II to her mother; the Queen Mother was calling from across the road in her home, Clarence House.  
The royal household can receive up to 4,000 calls per week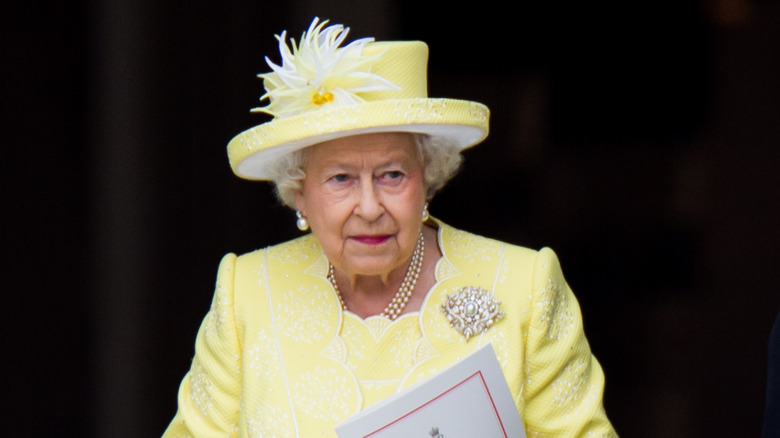 Shutterstock
Per the Daily Mail, the first phone operators employed by the royal family were all male, had to be tall enough to reach the uppermost plugs of the switchboard while sitting down, and were required to wear jackets, collars, and ties while on the job. Only the Chief Operator was allowed to answer when the bell from the king's telephone came through, and legend has it that he would stand whenever speaking to royalty on the phone, even though of course he couldn't be seen. Women began to be hired as operators after World War II. 
The palace exchange is open 24 hours a day, 365 days a year, and is thought to have one of the best directories in the world, containing the personal numbers of every world leader as well as anyone else Queen Elizabeth II needs to speak to on a regular basis. The longtime tradition of women serving as operators during the day and men serving as operators at night remains. According to the job ad, the royal household can receive up to 4,000 calls per week; it makes sense that the ad would specify "customer focused in your approach, you will be adept at helping callers and ensuring their queries are dealt with quickly and efficiently."