Here's How Much Beyonce Is Actually Worth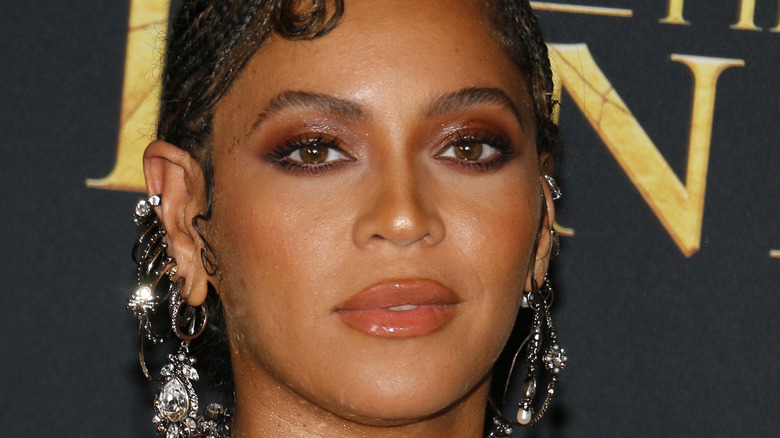 Shutterstock
Queen Bey, aka Beyoncé Giselle Knowles-Carter, is the ultimate hyphenate. She's a singer, songwriter, an actress, fashion designer, business mogul, and a mean moneymaker. Just look at some of her past projects. Her 2012 deal with Pepsi for several commercials netted $50 million, according to Celebrity Net Worth. She's created six fragrances since 2010 that garnered more than $500 million and, in 2018, she signed a $60 million contract with Netflix to create three projects.
But part of Beyoncé's wealth comes from her ability to look at the big picture. When Uber CEO Travis Kalanick offered her $6 million to perform for his employees in 2015, she asked for shares rather than a fee — and received $6 million worth of Restricted Stock Units.
She hit the public radar as the lead singer of Destiny's Child in the late '90s. The group, made up of childhood friends, initially struggled—losing on "Star Search" and having a recording contract dropped even before their record was released, according to Britannica. "People thought we were through," she said in Hello Magazine. 
But the group would persevere. Their debut album in 1997 offered the hit "No, No, No Part 2," and the 1999 follow-up "The Writing's on the Wall" received two Grammy Awards. Their third, "Survivor," hit No. 1 on the Billboard 200 in 2001.
The rise and rise of Beyoncé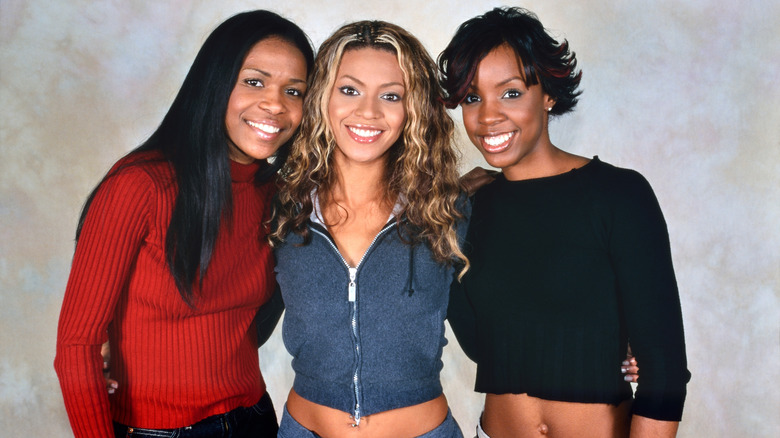 Shutterstock
While showing her prowess as a singer, Beyoncé also honed her songwriting talents, creating hits like "Bootylicious," and, by 2001, won the ASCAP pop songwriter of the year award, the first African-American female artist and the second woman to do so, according to All Music. Her first solo album, "Dangerously in Love," won her five Grammy Awards, including best contemporary R&B album and best female R&B vocal performance.
Destiny's Child would record one last album, "Destiny Fulfilled," and tour in 2005. They wouldn't sing together again until the 2013 Super Bowl XLVII halftime show. But Beyoncé continued to pursue her music and recorded more albums, including the double album, "I Am ... Sasha Fierce," which spawned the hit "Single Ladies (Put a Ring on It)." Her music won six prizes at the 2010 Grammy Awards, including song of the year, best female pop vocal performance, and best contemporary R&B album.
Her presence also filled the big screen in "Austin Powers in Goldmember" (2002), "The Fighting Temptations" (2003), "Dreamgirls" and "The Pink Panther" (both in 2006), and the remake of "The Lion King" (2019).
She wed rapper Jay-Z in April 2008 and they have three children, Blue Ivy, and twins, Rumi and Sir. The two would collaborate on several projects including "Everything Is Love" (2018), according to All Music.
The business of being Beyoncé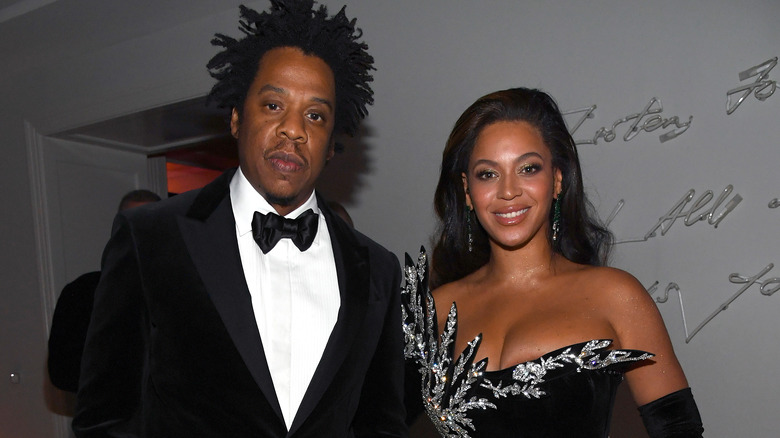 Kevin Mazur/Getty Images
Beyoncé and her mother, Tina Knowles, created a women's fashion line, House of Dereon, that offers a full line of clothing, accessories, footwear, and more, reported Biography. She also partnered with Topshop, a British company, in 2014 to do a line of activewear called Ivy Park. Eventually, she purchased their share of the business, according to the BBC. The brand began collaborating with Adidas in 2019. 
Beyoncé's net worth is $500 million, according to Celebrity Net Worth. But the assets of the Carter power couple together are more than one billion, according to Showbiz CheatSheet. Such cash flow allows them to make fantastic purchases like a $2.6 million mansion in New Orleans that they bought in 2018. Or a $26 million Hamptons home with 12,000 square feet and nine bathrooms, they nabbed in 2017, according to Curbed. There's also that $88 million primary home they have in Bel-Air, the 30,000 square-foot space that offers four outdoor swimming pools with bulletproof windows and glass walls, reported the Los Angeles Times. 
Besides living well, Beyoncé likes to give back and created the BeyGood foundation in 2013 to fund scholarships, offer aid grants and help charities, and other causes. "We're all in this together," she said on the Borgen Project website. "Each and every one of us can make a difference by giving back.