The Tragic Death Of Vivien Leigh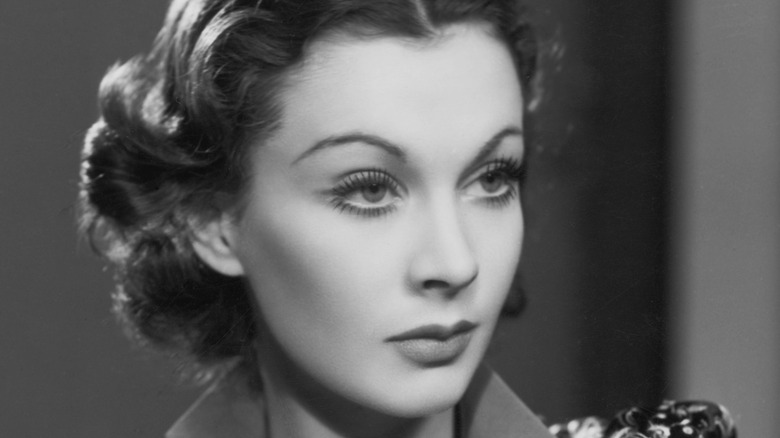 Sasha/Getty Images
Best known for her roles as calculating Southern belles, actress Vivien Leigh won two Academy Awards for playing the feisty Scarlett O'Hara from the 1939 film, "Gone with the Wind," and Blanch DuBois in "A Streetcar Named Desire." Leigh, an unknown British starlet, beat actresses such as Katharine Hepburn and Bette Davis for the coveted role in the Civil War drama. "She is so perfectly designed for the part by art and nature," wrote Frank E. Nugent in a The New York Times review, "that any other actress in the role would be inconceivable." 
Leigh studied acting at the Royal Academy of Dramatic Art but before launching her career, she married London lawyer Herbert Leigh Holman at 19. The union produced a daughter and her stage identity — changing the spelling of her first name from "Vivian" to "Vivien" and adding Leigh, according to Biography. 
She began acting in 1935 — first in the play, "The Bash," and the movie, "Things Are Looking Up," according to The Royal Philatelic Society London. She met Laurence Olivier working on the 1936 play, "The Mask of Virtue" in London, according to Harper's Bazaar. He was also married but the two became infatuated with each other and started an affair after being cast in the movie "Fire Over England" together in 1937. They'd marry in 1940 after divorcing their spouses, creating a show business power couple for 20 years until they separated.
Despite her success, many don't know that Leigh suffered from bipolar disorder that often hampered her career.
Vivien Leigh had a long struggle with illness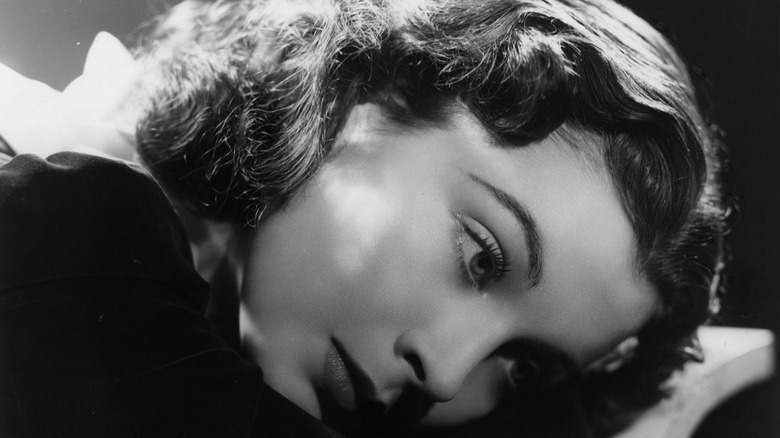 Sasha/Getty Images
During the GWTW shoot, her secretary, Sunny Lash, watched her behavior become uneven and noted in a letter to Olivier, "Several times I thought she really was going mad," according to The Hollywood Reporter.  "She had warned me once that someday she would and I was beginning to believe that time had come."
The movie broke box office records, according to Guinness World Records, and won eight Academy Awards, according to IMDb. When rehearsing "Caesar and Cleopatra," in 1944, for instance, Leigh fell and had a miscarriage, according to Viv and Larry. Leigh finished the film but never attended the premiere — she would not view the movie for years.  According to Mental Floss, Leigh became depressed and an insomniac after the trauma.
Due to the terrible loss and her disorder, along with a respiratory issue that turned out to be tuberculosis, Leigh turned to electroshock therapy for help, according to Marie Claire magazine. Playing Blanche DuBois in "A Streetcar Named Desire," did not help her illness. "Blanche is a woman with everything stripped away," Mental Floss quotes her as saying. "She is a tragic figure and I understand her. But playing her tipped me into madness."
Leigh died in 1967, at the age of 53, after a bout with tuberculosis, a disease she had since 1945, according to an obituary in The New York Times. She has been in rehearsals for a West End performance in "A Delicate Balance" at the time. 
If you or someone you know is struggling with mental health, please contact the Crisis Text Line by texting HOME to 741741, call the National Alliance on Mental Illness helpline at 1-800-950-NAMI (6264), or visit the National Institute of Mental Health website.