The Shady Things Hetty Green Did To Get An Inheritance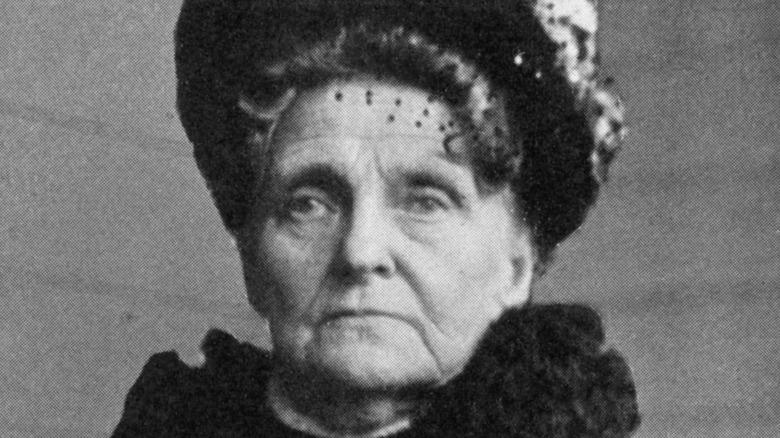 Hulton Archive/Getty Images
Henrietta Howland Robinson Green, known as Hetty Green, was dubbed the "Witch of Wall Street," per the Library of Congress. In fact, there was a book written about her with that very titled published in 1936, 20 years after her death at the age of 81. Green was the only child born in 1834 to a wealthy Massachusetts family who made their fortune via whaling and shipping. From a very early age, she showed a keen interest in money and finance and was encouraged by her grandfather Gideon Howland, who encouraged her to educate herself on the subjects. As reported by The New York Post, her father would take her to business meetings and to work at the docks. She had her own bank account by the age of 8. "By the time I was 15, I knew more about these things than many a man that makes a living out of them," she once told a reporter. 
When her father and childless aunt died in quick succession in 1865, Hetty was left approximately $7 million, and it was put into a trust to be controlled by other people. This is where some of the nasty rumors concerning her witchiness originate. Hetty Green allegedly attempted to bribe one of the executors of her father's will in order to get direct access to the money left to her.
Did Hetty Green commit bribery, forgery, and assault?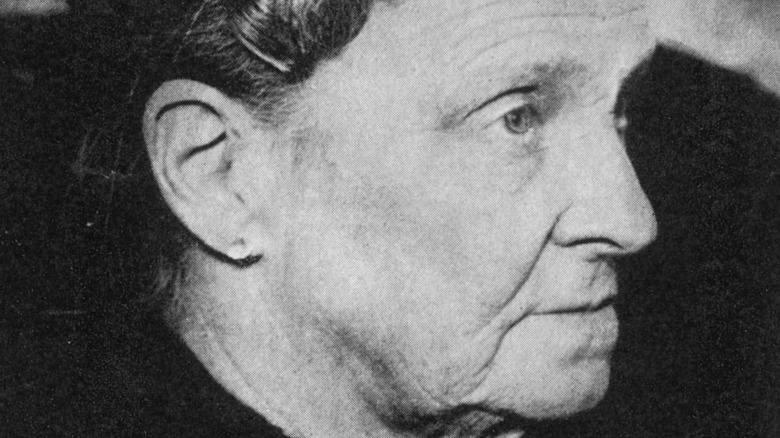 Hulton Archive/Getty Images
Per The New York Post, Hetty also went to court to argue that the millions of dollars her aunt left to various friends and charitable organizations rightly belonged to her, producing a supposed second will with a signature from her aunt that many thought Hetty had forged. There was also the unpleasant rumor, as reported by The Washington Post, that she pushed a housekeeper who thought she was due some money from Hetty's aunt, causing her to trip and fall down a flight of stairs.
As the court case dragged on, she married Edward Henry Green, who was also quite wealthy, and took the then-unusual step of securing a prenuptial agreement for herself, ensuring Green wouldn't have access to her money after they were married. They split in 1875 when, according to The New York Post, she found out he'd dipped into her savings and lost $700,000. At that point, Hetty Green paid off his debts and got her own job at New York's Chemical Bank as an investor at the age of 51. Edward and Hetty remained friends, however. In fact, when he died, she began wearing mourning clothes, including a long black veil. Per the book "The Witch of Wall Street," quoted by the Library of Congress, "It was this garment, perhaps, as much as anything that caused her to be spoken of as the Witch of Wall Street."