The Pawn Stars Wanted This Insanely Expensive Jimi Hendrix Item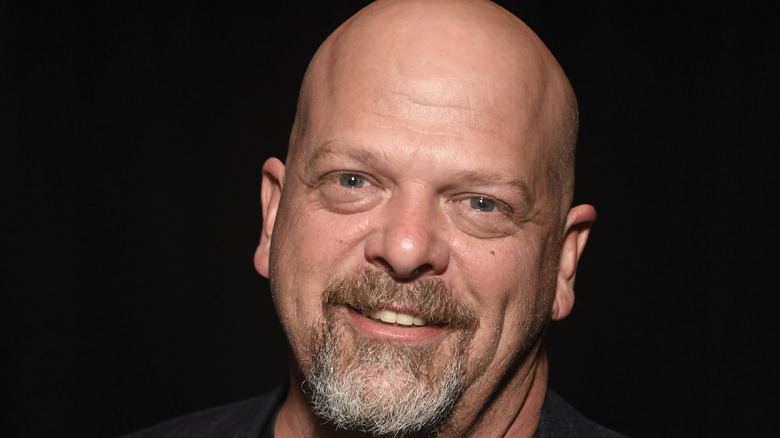 Frazer Harrison/Getty Images
From Madonna's daily planner to autographed AC/DC albums, the guys on "Pawn Stars" have had the chance to look at it, and in some cases, even purchase some of the coolest memorabilia in music history. Some of the initial asking prices for these types of items have gone anywhere from a few hundred bucks to hundreds of thousands of dollars. In "Purple Haze," Season 9's 18th episode, one owner was able to bring a piece of music memorabilia worth even more than the original Beatles' record contract with Brian Epstein, which went for $500,000! This piece of music history was none other than Jimi Hendrix's 1963 Fender Stratocaster guitar, which was valued at an initial price of $750,000.
Rick Harrison of the World Famous Gold & Silver Pawn Shop in Las Vegas knows a valuable item when he sees one, and being a Jimi Hendrix fan himself, it seemed there would be no way he'd let such an important piece of history slip through his hands — because then he'd actually have to pay for it. So, he handed it off to music expert Jesse Amoroso, who was able to evaluate the legendary piece of equipment.
The value of Jimi Hendrix's 1963 Fender Stratocaster guitar goes up
After checking the serial number and comparing the guitar with photos from years ago, the expert was able to verify that the 1963 Fender Stratocaster guitar did indeed belong to Jimi Hendrix. Then, Amoroso told Rick Harrison that the price of the guitar could be anywhere from $750,000 to $1 million. Fans of Hendrix know that such a rise in price for the guitar is definitely accurate given the history behind it. Hendrix had the ability to basically make the guitar an extension of his body, even bending it while playing certain notes. When the Voodoo Child owned the guitar, he would mainly play it in the studio. It ended up being used on several records before it was given to the chief engineer of Juggy Sound Studio. When Hendrix passed, the owner and his associate received the ax.
Harrison would initially offer the owner $450,000, to which the owner would turn down. Disappointed but not out, Harrison would make one more offer of $550,000. Knowing the value of the item, the owner easily turned down the second offer. The crew at "Pawn Stars" would lose out on one of the greatest pieces of music memorabilia while the owner would take his chances somewhere else.