Here's Why Simple Minds Almost Didn't Make Don't You (Forget About Me)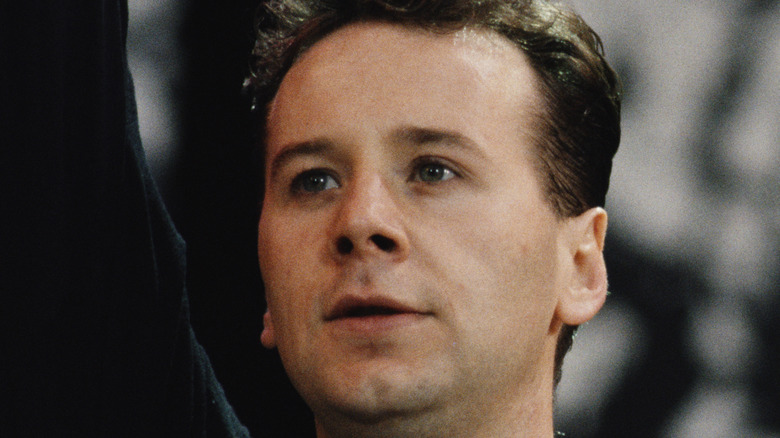 Michael Putland/Getty Images
In the pantheon of '80s music, there's arguably no more quintessential song of the decade than "(Don't You) Forget About Me" by Simple Minds. Recorded in November of 1984, the single was featured in another perennial '80s classic, the film "The Breakfast Club." Directed by John Hughes, the film hit theaters on February 15, 1985. Featured during the movie's end credits, the Simple Minds'  "(Don't You) Forget About Me" was released a mere 5 days later, on February 20, largely due to its overwhelming popularity. Since then, the song has become the anthem for Gen X, with the single being featured in any number of shows and movies including, "Scrubs," "Futurama," "American Pie," and "Easy A" (via Like Totally 80s). But, as fate would have it, the now-iconic song was almost never recorded by Simple Minds.
During the scoring of "The Breakfast Club," producers Keith Forsey and Steve Schiff concocted "(Don't You) Forget About Me" especially for Simple Minds. A big fan of the group, Forsey went as far as creating a demo of the song for the band, however, they ended up initially declining the opportunity. Now in a pinch, Forsey began shopping the song to other popular artists of the era. Cy Curnin of the Fixx, Bryan Ferry, Billy Idol, and even Annie Lennox of Eurythmics fame all passed on recording the song, per Like Totally 80s.
(Don't You) Forget About Me defined a decade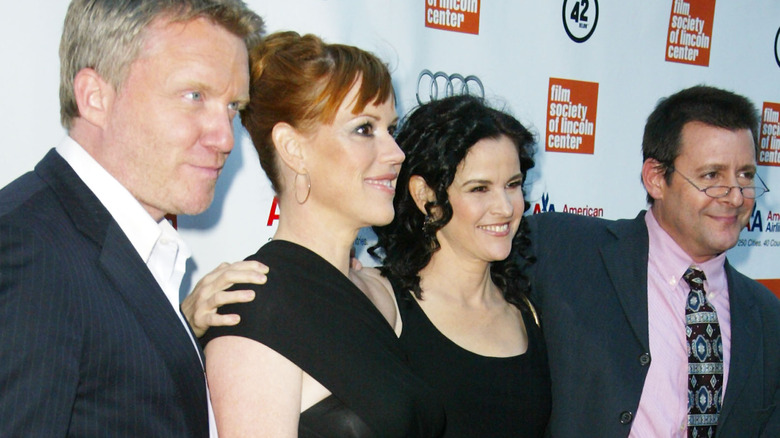 John W. Ferguson/Getty Images
There was nothing left for Keith Forsey to do other than to go back to Simple Minds and offer the song to them again. In an interview with The Morning Call, Jim Kerr, Simple Minds' lead singer, talked about being offered the song again. "We were young, we were brattish. And when they approached us, we said, 'Great, we got tons of songs.' And they said, 'No, we've got a song for you.' And that was, like, 'Hang on a minute. You know, we wrote our own songs — we don't do other people's songs.'" Worse than that, though, Kerr was worried about the band being pigeonholed. Fearing becoming a "soundtrack band," Kerr wanted the world to know that Simple Minds wasn't a one-trick pony. "I mean, the thing with Simple Minds is that there's many Simple Minds within Simple Minds. There was definitely an electronic art-rock phase; a lot of people associate us with the big MTV-pop age...I'll say, 'Hang on a minute, I think it can be all those things." (via Stereogum).
Forsey, though, was persistent. He kept on top of the band, even going as far as setting up a meeting between himself, John Hughes, and the band. Kerr explained the situation to Songfacts in 2015, explaining, "We turned it down a couple of times, and they kept coming back at us, the record company, the film company. And then once we met ... Keith Forsey and John Hughes ... we then understood the context of it and were a lot more free to the idea of doing it." In the end,"(Don't you) Forget About Me" was a No. 1 hit on the Billboard 100 and the world hasn't forgotten about it since.