The Least Popular Rolling Stones Album Might Surprise You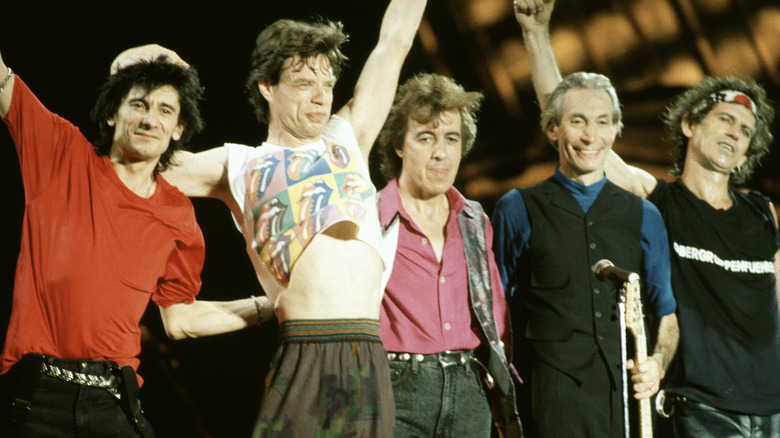 Luciano Viti/Getty Images
The Rolling Stones have a huge catalog of music, which is to be expected from a band who've stayed together for more than 50 years. According to American Blues Scene, the blues-based rock band has put out 30 studio albums alone, which does not include various live albums, singles, box sets and the like. 
With that much music to choose from, fans are bound to have some favorites and some they could do without. So Grunge asked 688 people in a U.S. poll to choose from just six of the Stones studio albums and tell us which was their least favorite, you know, just for fun. 
Options to choose from were 1969's "Let it Bleed," 1971's "Sticky Fingers," 1972's double album "Exile on Main Street," 1974's "It's Only Rock 'n' Roll," 1981's "Tattoo You," and 1997's "Bridges to Babylon."
In a way, it seems like pollsters were just messing with us, because three of the most highly acclaimed Stones' albums were on the list — "Exile on Main Street," "Let it Bleed," and Sticky Fingers" — yet 20% of people rated "Sticky Fingers" as their second least favorite album of those listed. Really? Louder Sound ranked that one as the best Rolling Stones album of all time, but okay, these things can be subjective. 
Hold on though — it gets weirder.
'Tattoo You' was the Rolling Stones album people said was their least favorite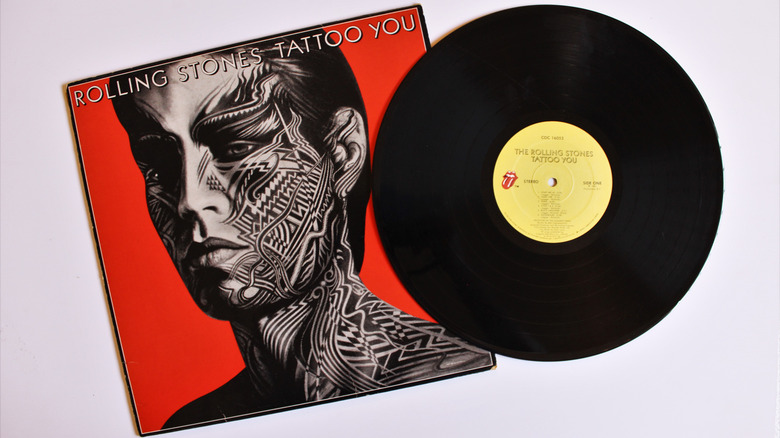 Shutterstock
Another surprising find from the poll is that people said they like the late 1990s Rolling Stones better than good old down and dirty classic Rolling Stones. Is that even a thing? 
Somehow "Bridges to Babylon" was 18% of people's third least favorite album of the options listed. That's interesting because AllMusic ratings and their users ratings both rate "Bridges to Babylon" as the least favorite of the five Grunge asked about. Just sayin'.
But the most surprising thing is that 26% of people who took the poll said of all those choices, "Tattoo You" was their least favorite. Don't they know side B of that album has nothing but chill grooves by which to unwind to with a nice adult beverage after the kids go to bed? Inconceivable!
Another unexpected finding from Grunge's highly official and scientific poll was that just 10% of people said "Only Rock 'n' Roll" was their least favorite album of the six options given — meaning of all the albums listed they like that one the best — more than the revered "Exile on Mainstreet" who almost 13% of folks said was their least fave album, with the beloved classic "Let it Bleed" right behind that at 12.65%. 
But hey, everyone is entitled to their opinions.