Yoko Ono Is Worth A Lot More Than You Think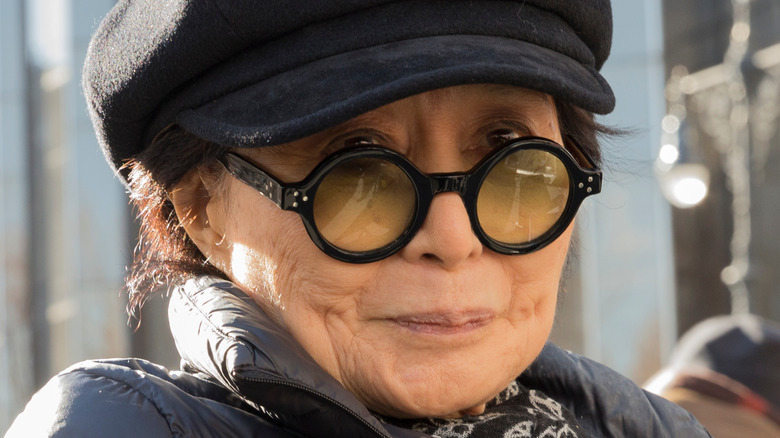 Shutterstock
Yoko Ono has been immortalized by her marriage to The Beatles' John Lennon. The debate as to whether Ono caused the band's break-up continues to rage. Regardless of where the blame lies for the band's sad demise and the media furor that surrounded it, though, there's far more to the enigmatic Ono than that.
She's a star in her own right without Lennon in the picture, and it seems she has a formidable bank balance to attest to that. According to Celebrity Net Worth, Ono's worth stands at a staggering $700 million. Perhaps this isn't so surprising, considering the number of pies the 88-year-old has her fingers in.
Ono had an interest in art and music from a young age. Celebrity Net Worth reports that she took piano lessons at the exclusive Gakushuin school in Japan, going on to dive into the art world on moving to New York City and attending Sarah Lawrence College. This was followed by marriages to two musicians: to Japan's Toshi Ichiyinagi in 1956 (they divorced in 1962) and to Anthony Cox (divorced in 1969). She was betrothed to John Lennon that same year. Music certainly proved to be lucrative for her.
Yoko Ono: Artist, musician, all-around success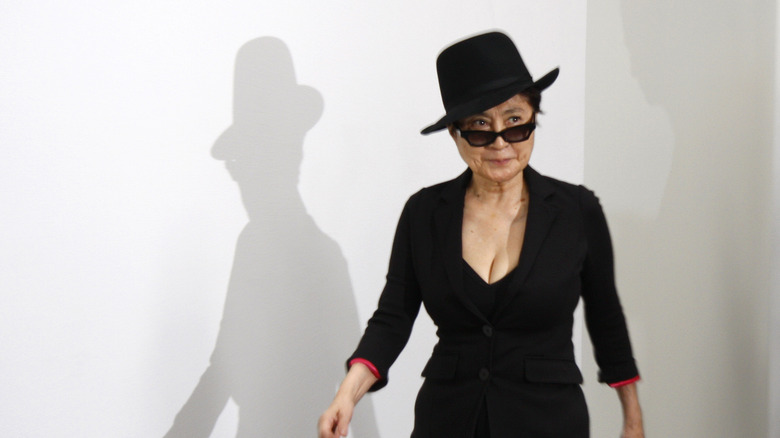 Shutterstock
Ono's music, per Money Inc., saw her perform alongside Lennon on Beatles songs and in their later venture The Plastic Ono Band. She also released modestly successful albums as a solo artist, such as "Fly" (1971). Couple this with her management of Lennon's estate (estimated to worth $200 million when he died, per The Daily Mail) and royalties from The Beatles' works, and it stands to reason that Ono herself would be worth a fortune (even if son Sean Lennon has taken the reins with some business ventures of his father's).
Ono's art career was pivotal too. Since the 1960s, she has been showcasing exhibitions of her work in Tokyo, New York, and beyond. From the performance work "Cut Piece" in Kyoto's Yamaichi Concert Hall (1961) to 2015's "Skylanding" (a stunning piece that will remain on display at Jackson Park, Chicago), she has released numerous successful works. Her 2019 piece, "Refugee Boat," at Manhattan's River To River Festival, proved that the spirit of solidarity and philanthropy is still alive in Ono's work.
Other estimates of Ono's net worth suggest it may be closer to $600 million or $650 million, and while it may not top Paul McCartney's incredible worth of $1.2 billion (per Celebrity Net Worth), but it's a testament to her success.