The Truth About John Lennon And Yoko Ono's Relationship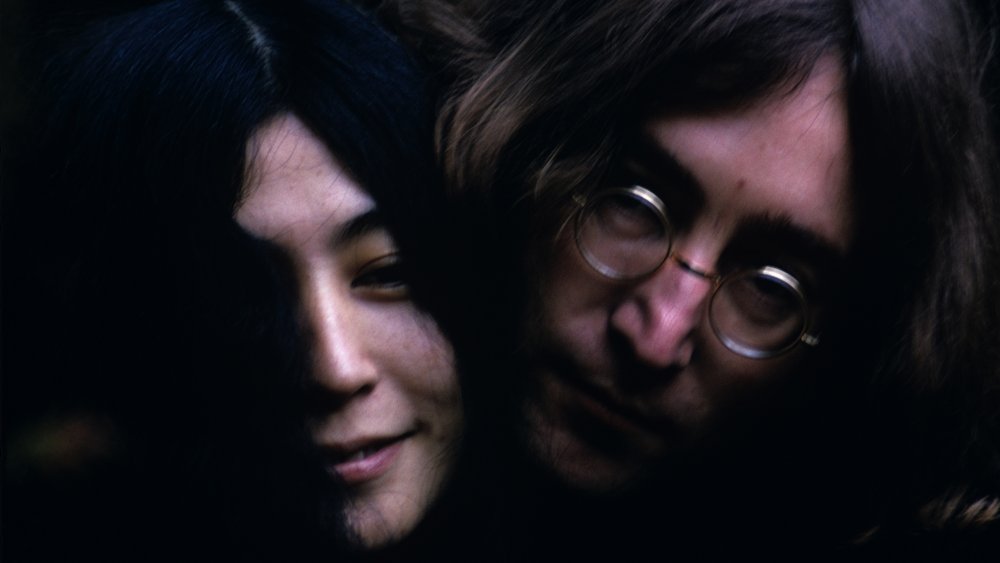 Susan Wood/getty Images/Getty Images
They met at one of her art shows. Yoko Ono didn't know who John Lennon was — "She'd only heard of Ringo, I think," Lennon told Rolling Stone in 1971. They were both shy; she later approached him for financial backing for one of her art shows and gave him a copy of her book Grapefruit. And in reading the book, he said, he began to fall in love with her.
"Yoko is as important to me as Paul and Dylan rolled into one," Lennon told Rolling Stone. "I don't think she will get recognition until she's dead. There's me, and maybe I could count the people on one hand that have any conception of what she is or what her mind is like, or what her work means... ."
He asked her over to his place — his wife was away — and played recordings for her. They collaborated on "Two Virgins," completing the track as the dawn broke, and at that point made love. "It was very beautiful," said Lennon. According to the Australian site Who, John's wife returned to find them in robes. Divorce followed soon after. There was a pregnancy, and a miscarriage. John began bringing her to rehearsals and recording sessions with the other Beatles; "she wasn't as stupid or emotional as me." They married March 20, 1969.
She was with him when he was murdered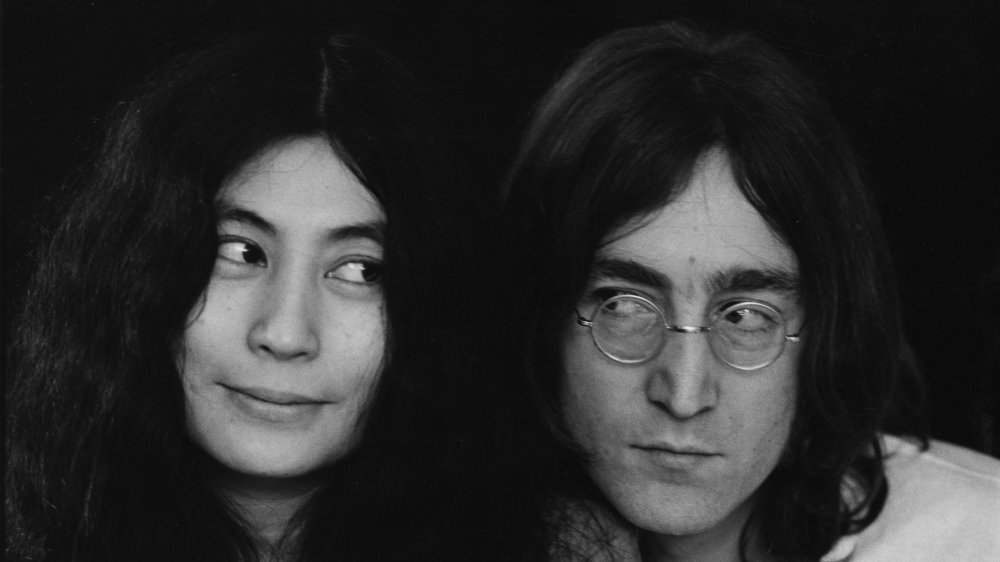 Susan Wood/getty Images/Getty Images
She's often credited by fans with breaking up The Beatles, but none of the band members give that any credence. They were already breaking up by the time Ono came along — Paul McCartney told Howard Stern that as early as 1968, Lennon was talking about leaving the group. As Biography quotes the conversation, "But looking back on it you think, 'The guy was totally in love with her and you've got to respect that.' So, we did. And I do."
Whether in love or not, the relationship had its difficult moments. Lennon had an 18-month "long weekend" in 1973-75, separating from Ono and engaging in an affair with May Pang, the couple's assistant, says Biography. In an extraordinary move, Ono gave the affair her blessing, telling The Telegraph in 2012, "The affair was not something that was hurtful to me. ... I needed a rest." She added, "I was prepared to lose him, but it was better he came back." Ono and Lennon reconciled and went on to have a son, Sean, born in October 1975.
Yoko was with John when Mark David Chapman fired the fatal gunshots on December 8, 1980, outside their New York apartment building, killing Lennon, age 40.