The Wild True Story Of The 1993 Storm Of The Century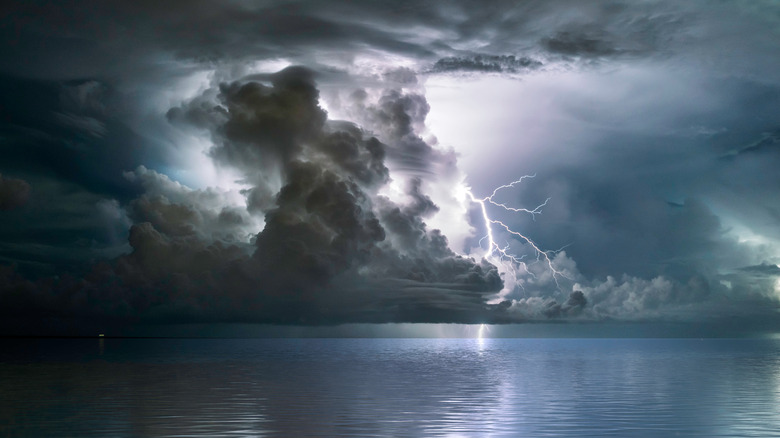 Shutterstock
There's no denying that nature can be a frightening, frightening thing. Everybody has been soaked through by sudden rain or suffered through an unseasonal heatwave at some point in their lives, but extreme and unusual weather isn't just an inconvenience. Sometimes, it can be deadly.
Take the 1925 Tri-State Tornado, for instance. It still ranks as the most lethal ever to hit the United States, claiming more than 600 lives. America hasn't seen anything like it since (at least at the time of this writing), but 1993's Storm Of The Century was an entirely different — if equally terrifying — phenomenon. 
As the National Weather Service reports, the superstorm began to build over the course of March 12, 1993, in the Texas Gulf region. A mixture of contrasting temperatures and heavy thunderstorms made for a perfect environment for the devastating cyclone to develop — and develop it certainly did. When it struck the Florida Panhandle around midnight on March 13, the coastguard had already had to make numerous rescues of stricken ships. This was nothing to the carnage that followed.
Deadly floods, blizzards, and tornados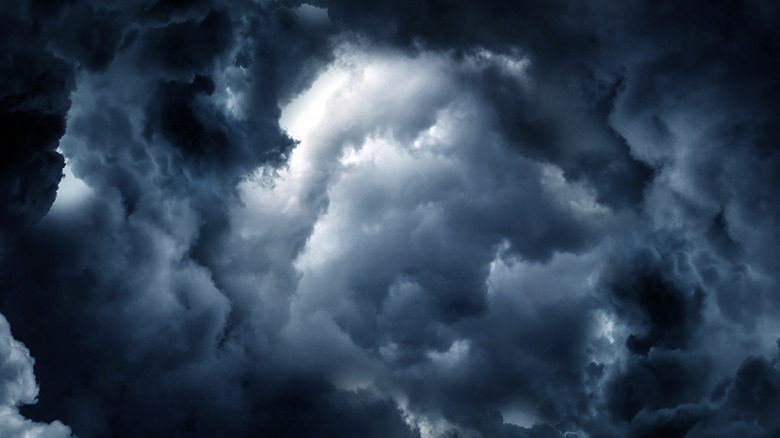 Shutterstock
The Storm of the Century traveled along the East Coast, according to National Centers for Environmental Information. It caused widespread flooding and terrible cold, with snowfall even reaching the Florida Panhandle and dumping an astonishing 65 inches on Tennessee's Mount LeConte in the Great Smoky Mountains. The fury of the storm, measured by recorded pressure levels, even exceeded some regions' records set by the formidable Hurricane Hugo in 1989.
As the superstorm raged, it caused tremendous damage. Estimates suggest that the total cost of it all worked out to around $5.5 billion (or just short of $10 billion today). Power outages were rife, as were enormous offshore waves and tornados. In fact, it's estimated that Florida was hit by 15 of the latter, while New Hampshire reported a record wind speed of 144mph. Never before or since have so many flights across the United States been canceled as a result of the weather.
According to the NCEI, upward of 270 people died as a result of the storm, across 13 states. It finally ended on March 15, per Britannica, having cut a swath of destruction from the Gulf of Mexico all the way to Canada.