This City Was Captured For Over A Year During The War Of 1812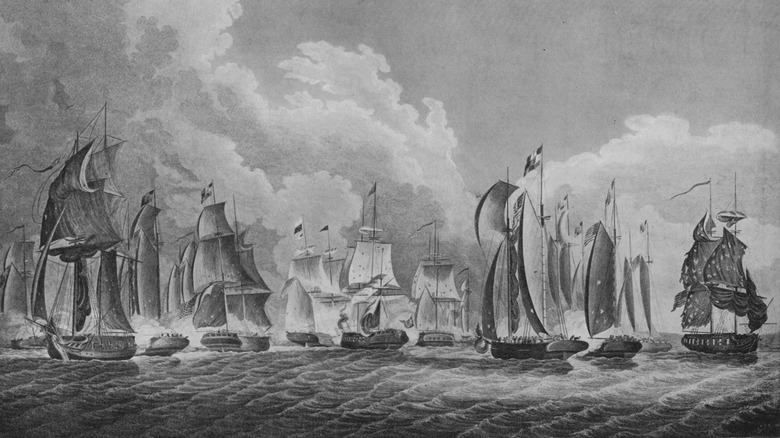 Print Collector/Getty Images
The War of 1812 was a turning point in United States history for a variety of reasons. As reported by Mental Floss, it confirmed that Canada didn't want to be part of the United States, showed the strength of Shawnee chief Tecumseh and his military alliance of over two dozen Indigenous nations, and led to the freedom of over 4,000 enslaved people who joined the British military or emigrated to other colonies, including Trinidad and Nova Scotia, just to name a few. Among the more surprising War of 1812 facts is that during one of its battles, an entire American city was captured by the British and held for over an entire year.
Detroit, Michigan, would eventually become the state's largest city, the seat of the American automotive industry (hence its nickname of "The Motor City"), and the birthplace of the Motown record label, which brought Black soul music to the American mainstream and changed pop music forever. Per Britannica, it was founded in 1701 by French trader Antoine de la Mothe Cadillac, who built a fort on the Detroit River and named it Fort Pontchartrain du Détroit. In 1812, Detroit was a frontier town with about 800 residents. When the War of 1812 began, Michigan territorial Governor General William Hull set up a base of operations behind a fortress with his family and 200 militia members and Army soldiers. Unfortunately, Hull was purportedly a terrible commander and surrendered on August 16, 1812, falsely believing the British and their First Nations allies outnumbered his company.
How the United States very suddenly lost Detroit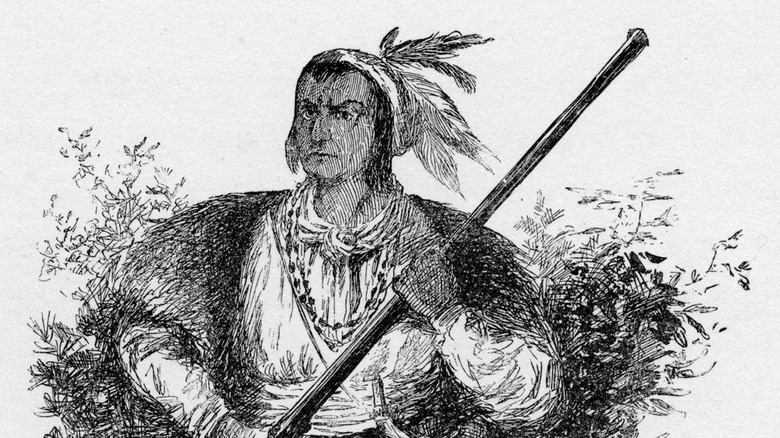 Culture Club/Getty Images
In addition to his misunderstanding of the number of soldiers surrounding Detroit, Hull was also reportedly "terrified" of Tecumseh (above) and Native Americans in general. Mental Floss quotes historian A.J. Langguth: "He was convinced that ... if they were unleashed on his family or his troops, it would be the worst kind of massacre." As reported by the Canadian Encyclopedia, Hull was also concerned about losing the valuable American supply line as well as the presence of his daughter and granddaughter. 
The United States lost 2,188 men, 39 guns, a large store of supplies, and an unfinished ship. The British sent the militia members home and took the Army soldiers to Canada as prisoners. Per History, the capture of Fort Detroit meant that the British now controlled the Michigan Territory and Tecumseh could up the raids against American strongholds in the frontier. In September 1813, United States general and future President William Henry Harrison recaptured Detroit, returning it to the U.S. William Hull was later court-martialed and sentenced to death for his actions at Fort Detroit, although President James Madison considered his Revolutionary War service and commuted the sentence.