The Reason Michael McCary Left Boyz II Men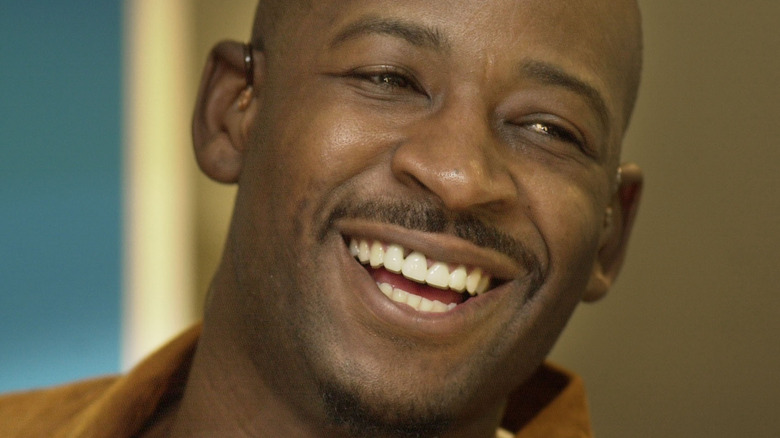 Chris Hondros/Getty Images
The 1990s produced some of the greatest boy bands, whose music we still enjoy today. And when it came to the genre of R&B music, there was no shortage of boy bands, and a lot of these groups made some of the classic R&B songs that are still held in high esteem. 
Boyz II Men was a highly popular and successful band that rose out of that period. Formed in Philadelphia in the late '80s, Boyz II Men consisted of high school friends Michael McCary, Nathan Morris, Wayna Morris, and Shawn Stockman. The four-member band was lucky to perform for New Edition member Michael Bivins, who would end up becoming their manager and boosting them into the music industry. And boy did they when hit-making music label Motown signed them.
Boyz II Men is one of the best-selling boy bands of all time, per United Press International. The group won a 1991 Grammy award for R&B performance by a duo or group with vocals, literally in their debut year. The band won another Grammy the following year, then another in 1994. They went on to earn five No. 1 hit songs, and generally made frequent appearances on several Billboard charts for nearly every album they released. It was quite obvious they were a music quartet valued by fans, but the group's longevity came into question when one member left the group.
Michael McCary left Boyz II Men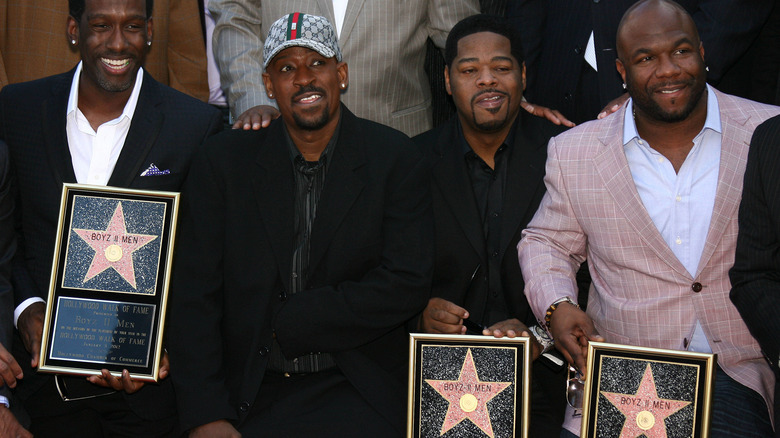 Shutterstock
In 2003, fans of Boyz II Men were shocked to learn that bass vocalist Michael McCary was no longer part of the group. Back then, many likely assumed the cause of his departure was typical band drama, but the actual cause of why he left was never really revealed. It was kept a secret. However, in 2016, McCary finally shared the truth behind why he left the group that made him a famous award-winning singer.
McCary sat down for an interview on the show "Iyanla: Fix My Life" and shared that he was suffering from multiple sclerosis, per The Root. According to Medical News Today, it's a condition that affects the central nervous system and the brain. Symptoms of the illness can include pain, paralysis, and muscle weakness. Unfortunately, at the peak of the band's career, McCary didn't know just exactly what he was dealing with, but he knew something was wrong. Doctors explained to McCary that the disorder also had the ability to leave him paralyzed. It left him with a tough decision, and it was already affecting his ability to make appearances with the group. But he kept his medical condition to himself.
In the televised interview, McCary also shared that leaving the group affected his relationship with his former bandmates, says Oprah. He stated that he has feelings of betrayal and said he does not speak to any of the remaining members of the group, which is now a trio.