WWE Villains Who Are Actually Really Nice People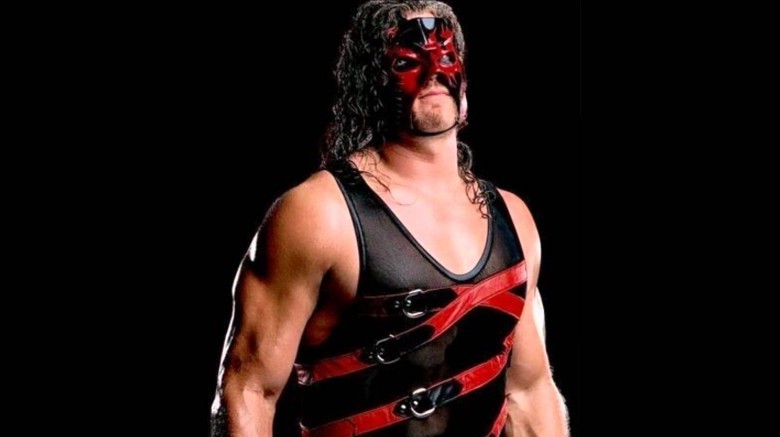 Whether you love 'em, hate 'em, or just love hating 'em, the WWE has some of the most obnoxious villains around. These men and women get in the ring and taunt the audience, make outlandish statements, and do incredibly unsportsmanlike things, all in the name of entertainment. While we tend to associate these WWE villains with their in-ring nastiness, they really are just putting on an act. Some of them are actually very nice people, once you get past all the sneering and chair shots.
Edge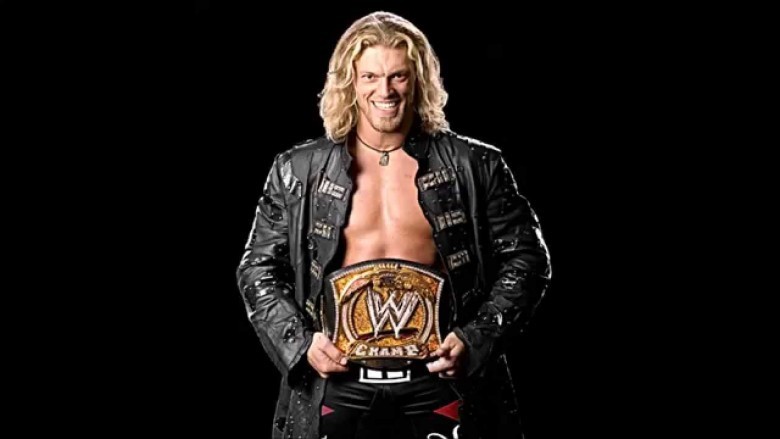 Edge was probably the WWE's biggest heel during his time — if you think you know him, you probably despise him. That's OK, since Adam Copeland is anything but the terrible human being he appeared to be while in the ring. Now retired, Copeland enjoys spending his time volunteering at at a Toronto food kitchen. "We're trying to raise awareness, especially this time of the year," Edge said in 2008, proving he was charitable even while an active wrestling heel. "You don't want to just say on the holiday season, because you want people to remember this all year through."
In 2013, Copeland was honored by Eblen Charities and the National Wrestling Hall of Fame/Dan Gable Museum with the Lou Thesz World Heavyweight Championship Award for his participation in pretty much every charitable thing a person can do. Copeland has given his time and money to WWE Tribute to the Troops, Be A Star, the I Have A Dream Foundation, Wrestlemania Reading Program, Sports Celebrity Festival for Special Olympics in Canada, March of Dimes Canada, Make-A-Wish, Headlock on Hunger, Dreams Take Flight, and his own Thanksgiving charity called Turkey Tours for Thanksgiving and Christmas.
Edge isn't just a charitable person — he also take time out to meet with his many fans. There are countless stories on Reddit and other forums online. where people mention his approachability at events and his kind demeanor with everyone he meets. He may have been an opportunistic jerk in the ring, but he is truly a gentleman, and a wonderful person with both his time and his money.
The Undertaker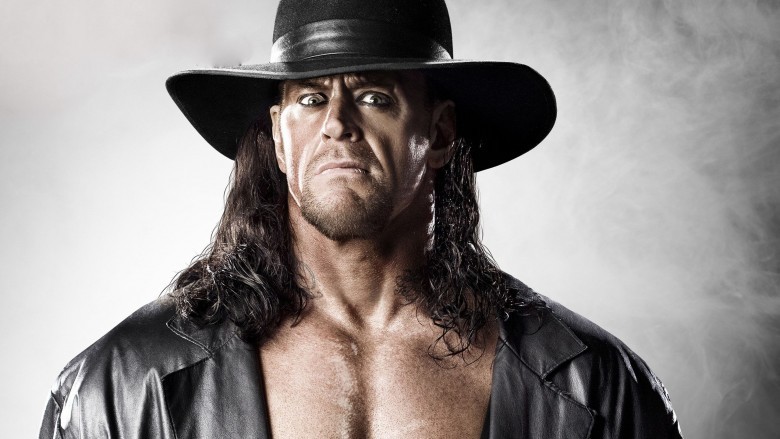 We know what you're thinking: Undertaker isn't a villain, so why are we talking about him? Well, just look at him. He's the embodiment of death! Would you want this guy coming over for Sunday night dinner with Grandma? He looks like he'd steal your soul for hogging all the mashed potatoes. But if you did invite Mark Calaway, the guy who plays 'Taker, you'd quickly learn he's actually a pretty great guy.
When he isn't terrifying children in the ring, Calaway tends to remain fairly private. Though lately, as he's now past 50, he's come out of the shadows a little bit, and done some amazing things for charity. Recently, he offered up his West Coast Choppers motorcycle, named "The Ghost," for raffle, to benefit the America's Mighty Warriors Project and SPUR Compassion Ministries of Lake Hills Church in Austin, Texas. He also regularly donates his time making appearances as well as sponsoring children in the Cheyanna's Champions 4 Children charity, which offers money for families whose insurance doesn't cover the cost of life-saving treatments.
It's not just us two-legged folks Calaway has a soft spot for, either — he is a lover of large breed dogs, and even began a foundation called the Zeus Compton Calaway Save the Animals fund. The fund's dedicated to helping families provide life-saving treatments for pets, which often cost more money than most pet owners can afford. C, he's only obsessed with death when WWE pays him to be.
Kane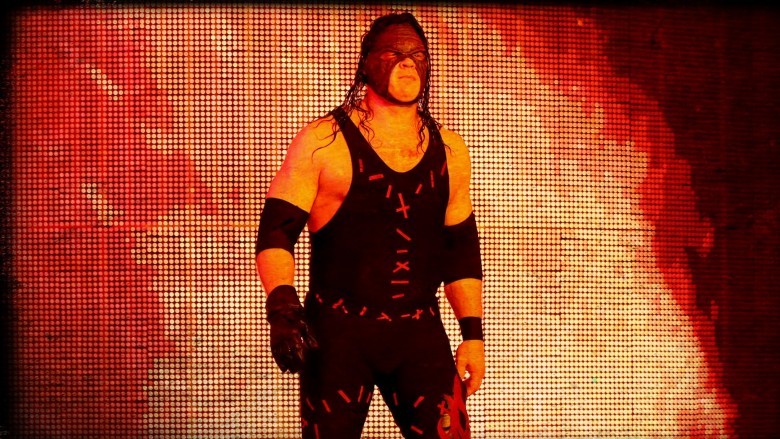 Nothing about the character Glen Jacobs plays meshes with words like "nice," "charitable," or even "humane." The guy is downright villainous as Kane, the Devil's Favorite Demon, and he plays it well. But he just doesn't go home from the ring and eat puppies — he's actually a really nice guy who enjoys embarrassing himself to help out a good cause.
In 2015, Jacobs started a fundraiser to help raise money for the East Tennessee Children's Hospital, but that's not really what's so great about his involvement. Instead of simply using his name to help bring in the cash, Jacobs threw himself into the mix to become a celebrity dancer at the "Dancing with the Knoxville Stars" event, despite dancing exactly as well as you'd expect Kane to dance.
Of course, it isn't just his time and skills on the dancefloor that makes Jacobs a great guy — he is also another WWE superstar who loves his fans, and spends as much time with them as he can. So many celebrities treat their fans like crap — Justin Bieber once spit from a balcony at his adoring public — but Jacobs knows who keeps him in the ring, and he shows his appreciation by giving their time whenever possible. He's even been seen flipping burgers in his home state of Tennessee, for programs like Faith to End Hunger in Knoxville, and isn't too proud to be seen wearing a paper hat while doing so.
Chris Jericho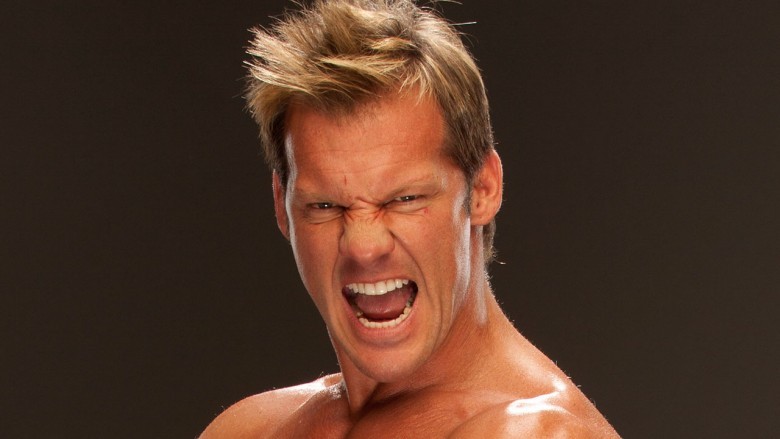 Chris Jericho has never been shy about his love of helping others. While he might usually be a heel in the ring, this guy is a total fine, upstanding human being outside of it.
One of his most prominent and outspoken activities is helping to support fellow wrestlers who have come onto hard times. One former colleague, Timothy "Rex King" Smith, passed away in early-2017 due to complications from kidney failure. A GoFundMe campaign was created to help his family pay for the funeral, asking for a total of $2,500. Almost immediately, Jericho paid the entire amount and wrote, "Rex was a good guy who was always good to me! Hopefully he has found peace and is with the Lord now. -CJ."
Jericho's help isn't limited to guys he's worked with, though — he's been a charitable person for as long as anyone has known him. One charity he's become involved with is called Quantum Leap Farm, which helps people with mental and physical disabilities by providing equine therapy. Jericho has also done work for the Sunshine Foundation, and has helped encourage children to follow their dreams. He just made the Good Karma List, many times over.
CM Punk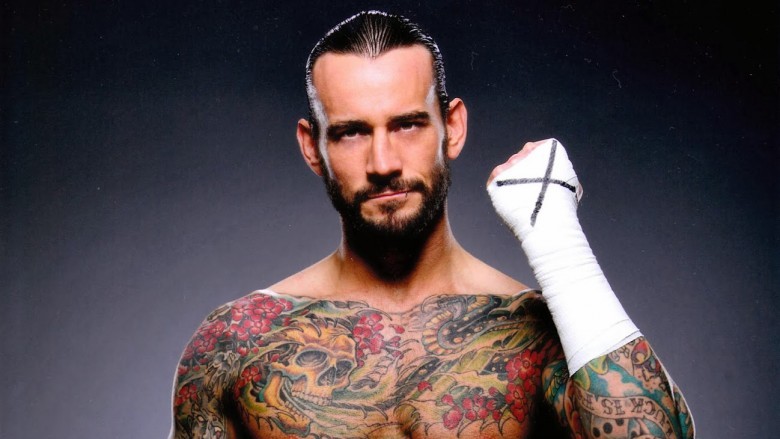 If you can say anything about Phil Brooks, it's that the man doesn't sit around. Since he left professional wrestling, he signed on with the UFC so he can hit people for real for a change (or get hit, as has been the case so far). When he was in the WWE, he wasn't a legit fighter so much as he was a loudmouthed jerk — that was his job, after all.
But despite that jerky rep — plus an additional jerky rep from fans who consider him ornery because he gets mad when people rudely demand autographs instead of asking politely — Brooks is a regular player when it comes to supporting charitable events and meeting with fans. He takes on causes that mean something to him, and they usually deal with helping out kids. Back in 2008, he bowled for the Kerry Wood's Strike Zone Celebrity Bowling Tournament to help the Organic School Project, whose goal is to help kids make healthier eating choices. As Punk said to WWE.com, "I think it's a great cause. It's important to teach kids early, so they can start making good food choices and counting calories at an early age."
He even helped out C.J. Wilson's Children's Charities by auctioning off his very first car, which he still had for some odd reason. The car was a 2001 Chevy with 143,000 miles on it, so some lucky winner walked away with a world champion's P.O.S. car, and it all went to help out the kids. If you sniff very hard, you might still be able to make out the whiff of vomit from the time legendary wrestler Harley Race made a sicky in there. If that's not worth the price, what is?
Of course, one of the best stories about Punk is how he treats his friends. When fellow wrestler Joey Mercury was going through serious financial and drug problems, and was in danger of losing his house, Brooks stepped in and paid the whole thing off for him (at a cost that reached six figures). He then helped his buddy get off drugs and clean up his act, so he could re-sign with WWE and turn his life around. Not bad for a guy who enjoys kicking the crap out of people (or rather, getting the crap kicked out of him, because UFC is hard) for a living.
Ted DiBiase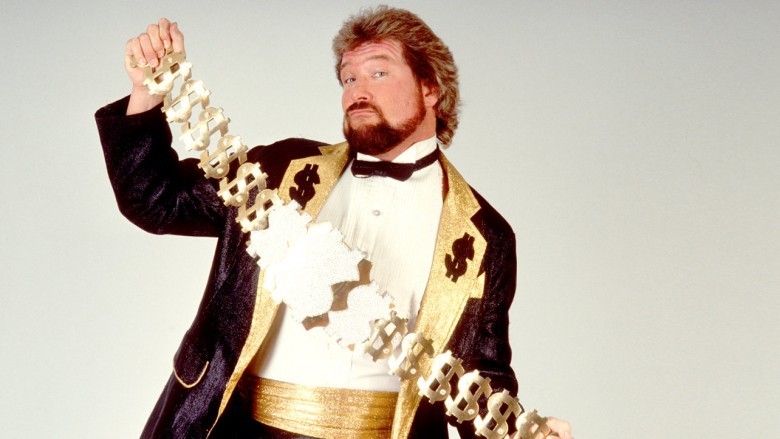 Ted DiBiase was the Million Dollar Man, and he played his gimmick well. This guy was a straight-up jerk who would even bribe people with actual cash (that the WWF gave him) to maintain his character. One time, he promised $500 to a five-year old kid if he could bounce a basketball 15 times, only to kick the ball away on the 14th bounce.
He was really good at making you hate his arrogant bastard self, but his actual personality couldn't be any further from the character he played. Besides being a former wrestler, color commentator, and manager, DiBiase is also an ordained minister. While it's true that anyone can become an ordained minister online for $20 if they're so inclined, this guy does it for real and his main focus isn't just spreading the Gospel — it's helping sick and underprivileged children. DiBiase even films documentaries about kids in need, and has been directly involved in helping care for children at Batson Children's Hospital in Mississippi. Not bad for a guy most famous for stuffing money into the mouths of people he just beat senseless.
Marc Mero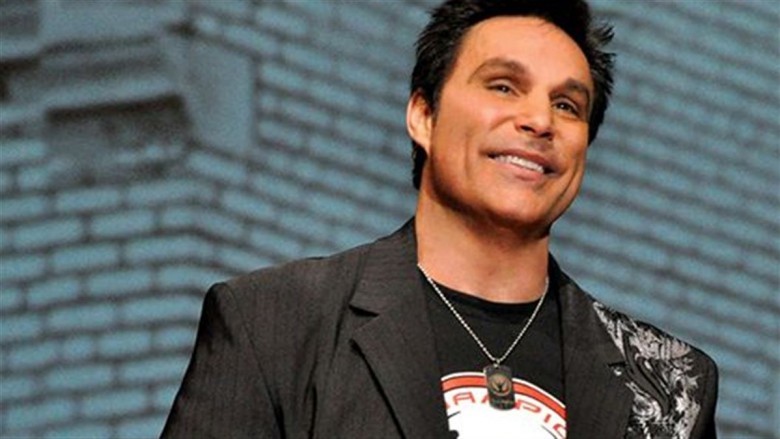 When he was in the ring, fans knew Marc Mero as Johnny B. Badd, Little Richard's evil doppelganger, but Marc Mero is pretty much everything his alter ego isn't when it comes to his time out of the ring.
Anyone who knows what this former tutti fruity bad guy is doing these days knows what a great person he is. In 2007, after retiring from professional wrestling, Mero founded Champion of Choices, an organization devoted entirely to helping stop bullying. Mero tours the country as a motivational speaker, speaking at schools and organizations to help children with their self-confidence. As he put it, "there are people in this world who say 'someone should do something about that!' I decided to take action and be that person who makes a difference." The organization has been incredibly successful since its inception, and continues to help children across the nation. And now you know why he called himself Marvelous when not pretending to be an old rock 'n roll legend.
Nikolai Volkoff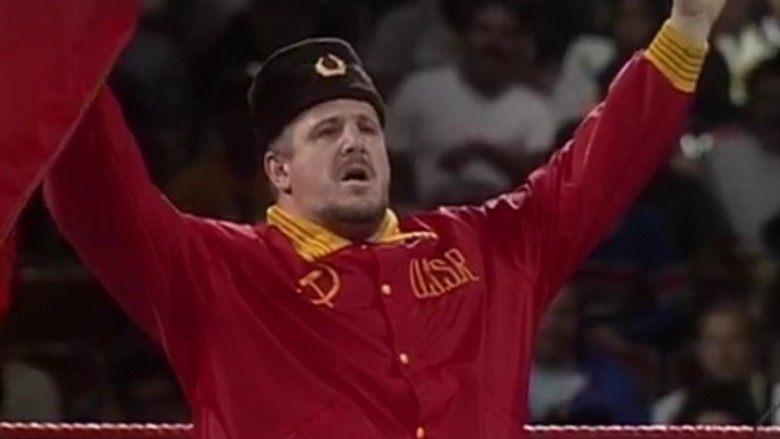 The '80s sure were a fun time for making fun of America's mortal enemy, Russia. You can't fault the WWF for taking advantage of the Cold War, by throwing a guy like Josip Peruzović into a fur hat and sweater with "U.S.S.R." emblazoned on the front, and making him a bad guy in the ring. Even though the guy was Croatian, and personally hated Communism, he took it in stride and put on a great performance in and out of the ring.
When he wasn't terrifying capitalists with his communist agenda, Peruzović was a pretty normal guy. At nearly 70 years old, he still gets out and does what he can to help out his fellow man. In 2015, he set out to rase money for the WWGH Radio Education Fund by talking with fans and signing autographs. He doesn't limit his time to the odd charity event here and there, either — he has volunteered as a Help Leader at the Police Athletic League center in Cockeysville, Maryland for years. "I like to help people because lots of people helped me when I was growing up," he explained.
He works with children there to keep them from getting into trouble on the streets and even though he hasn't been a professional wrestler for years, the kids still recognize and look up to him. Not bad for an evil, communist, freedom-hating Rooskie.
Natalya Neidhart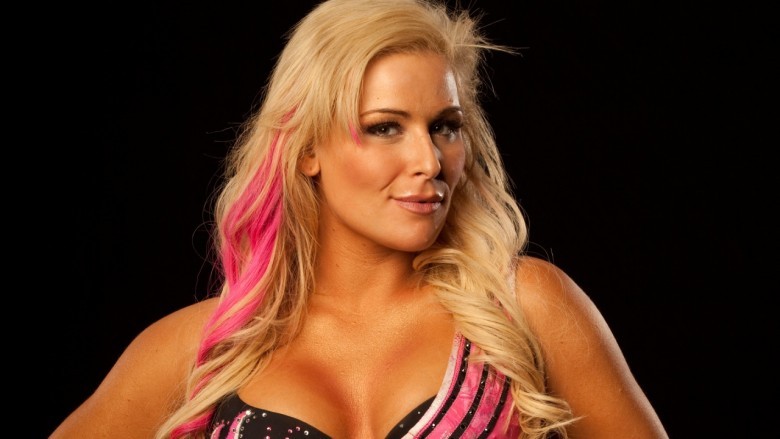 Natalya Neidhart has never been one to wrestle politely in the ring, and she's made quite a name for herself in the WWE. She's mean, conniving, selfish, and completely full of herself. But the real Nattie couldn't be further from the villainess she plays for the WWE, and not just because her uncle, Bret Hart, would be cross at her.
Back in 2013, Natalie wasn't content with helping out her fellow man somewhere nice and easy like Washington or Hawaii — no, she paired up with fellow Superstar Alicia Fox, and went to Rwanda to spend time in United Nations camps, distributing Malaria nets to help prevent the spread of Malaria. You know, basically saving people's lives. They worked with the UN's Nothing But Nets Campaign ad, handing out thousands of nets to help stop the spread of the disease. Of course, Natalie didn't stop with just participating — she also used her star power to raise money for the cause, and has continued to do so since her trip to Rwanda. Queen of H(e)arts, indeed.