The Injury That Derailed Beck's Career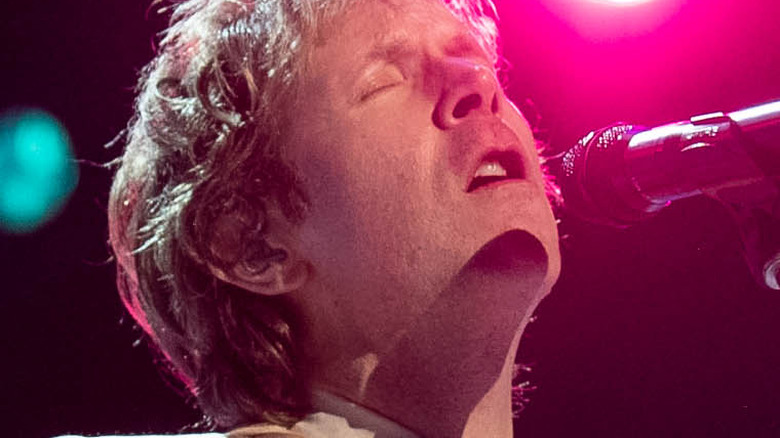 Emma Mcintyre/Getty Images
Most of us who were sentient in the '90s are at the very least familiar with Beck, thanks to a string of hits such as "Loser," "Devil's Haircut," and "Where It's At," along with his breathtaking, pared-down 2002 record, "Sea Change," and the slapping beats of "Guero" a couple of years later. Beck has never stopped making music — he released a new record in 2019 — but he did have to slow it down for a few years.
While shooting a video for the song "E-Pro" off the aforementioned "Guero" record, Beck sustained a spinal injury. His longtime drummer, Joey Waronker, told Rolling Stone, "There was this crazy choreography, where he was in a harness inside this moving wheel, being hit with sticks. In the footage, it looked like he was floating around. Somehow, he got seriously hurt." (Watch the bonkers video on YouTube.)
Beck tried to work and tour through the pain, but ignoring a spinal injury only works for so long. People noticed that his mobility was severely limited three years after the harness incident, during a tour for 2008's "Modern Guilt." "I stopped touring indefinitely, and I didn't know if I ever would again," he said in an interview with Rolling Stone. "I wasn't able to use my guitar and voice in the same way. It altered my life for a long time."
"Maybe the world was done with records from me."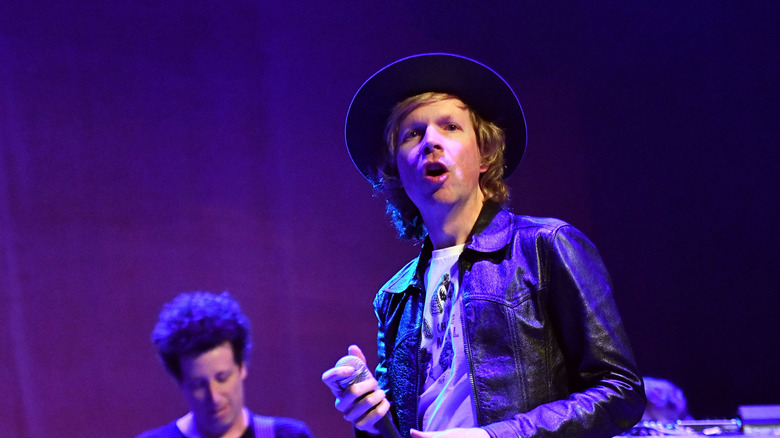 Scott Dudelson/Getty Images
It altered his life so much, in fact, that he thought his life in music was likely over. Beck told the Sydney Morning Herald that during his recovery, "I was laid up and limited, a lot of physical therapy and trial and error. There is a certain lifespan in doing this. I felt many things giving me the message maybe the world was done with records from me."
He also said that he thought about working with other artists during that time, but not writing for himself. During that period, he produced critically acclaimed records for Charlotte Gainsbourg, as well as Steven Malkmus of Pavement fame. Thankfully for Beck fans, this process of intense soul-searching would lead, six years later, to his "Morning Phase" record, and two more since.
"There is joy in coming back," he told the Sydney Morning Herald. "It's different from the fire and raw angst of starting out, wanting to break everything apart and do something radical. It's a place of appreciation and gratefulness."
While the pandemic has slowed everything down over the last year, especially the touring circuit for musicians, it looks like Beck has quite the itinerary set for 2022, according to Beck.com. It's looking more and more likely that the world of music is very much not done with Beck.