How Much Al Green Is Actually Worth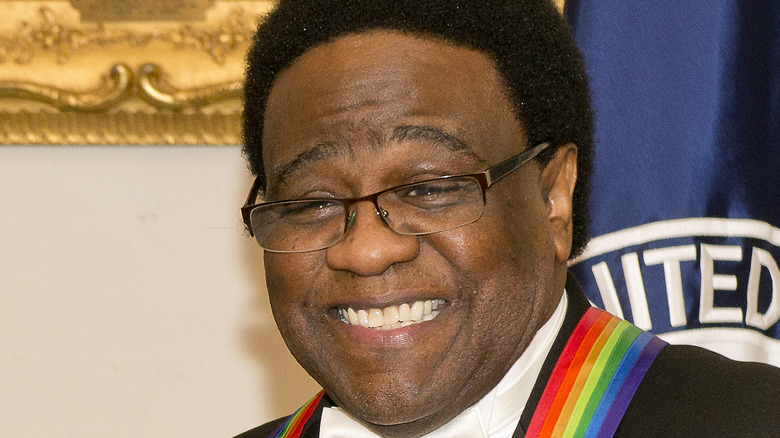 Pool/Getty Images
Gospel and soul singer, Al Greene (more on that spelling later), popularized songs like "Let's Stay Together" and "Take Me To the River" and sold more than 20 million records. His many accolades and awards include his 11 Grammys, induction into the Rock and Roll Hall of Fame in 1995, and becoming a Kennedy Center Honors recipient in 2014.
Albert Greene grew up in Arkansas with nine siblings, his mother Cora Lee, and his father Robert Jr., who worked as a sharecropper. Greene began singing gospel at age 9, alongside his brothers in a group fittingly dubbed the Greene Brothers, according to the Encyclopedia of Arkansas. 
His family moved to Grand Rapids, Michigan, where his father would ultimately throw him out of the house when he listened to soul singer Jackie Wilson's music. As a teen, Greene began living with his girlfriend as he figured out his next step.
He formed another band, Al Greene & the Creations. Two of its members, Palmer James and Curtis Rodgers, started their own label, Hot Line Music Journal, said All Music, and the group recorded "Back Up Train" under the name the Soul Mates. In 1968, the song reached No. 5 on the R&B charts.
After his work with the Soul Mates, Greene met Memphis record producer Willie Mitchell after opening for him and then with his label, Hi Records, according to Biography. Green dropped the last "e" from his name before his 1969 debut, "Green Is Blues" was released. Maybe, it brought him luck, the record hit No. 3 on Billboard.
From R&B to gospel to the ministry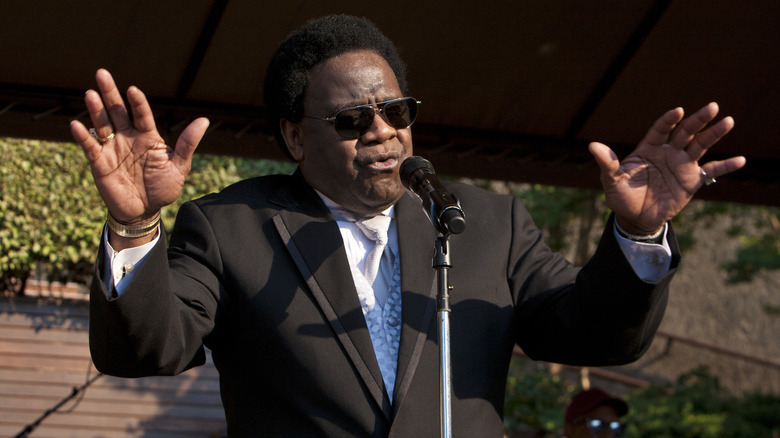 George Rose/Getty Images
Green's first Gold album, "Let's Stay Together," came out in 1972 and the title track reached No. 1 on Billboard's Hot 100. Despite the success, Green switched his musical genre to gospel in 1980, and recorded six albums on Myrrh Records. His first, "The Lord Will Make a Way," nabbed him a Grammy, said Joe Bonamassa on his website. He also performed with Patti LaBelle in Broadway's "Your Arms Too Short to Box with God" and began collaborating on songs with other artists like Annie Lennox ("Put a Little Love in Your Heart") and Lyle Lovett ("Funny How Time Slips Away"). All of his projects have given Green a net worth of $25 million, according to Celebrity Net Worth. 
At the peak of his career in the 1970s, he purchased his own church, the Full Gospel Tabernacle in Memphis, where he became a pastor, said Wealthy Genius. He still dabbled in music — and self-produced the gospel-infused 1977's "The Belle Album." Others would follow, including the R&B-tinged "Lay It Down" in 2008, produced by members of The Roots. It hit the Billboard pop charts and won two Grammys. 
Green toured briefly in 2019 to promote a box set, "Al Green – The Hi Records Singles Collection," said the Los Angeles Times. "I'm going to tour because that's what I do. I tour," he said to the publication. "I make music, I do the church — all that."