Nearly 27% Said Queen Should Never Have Made This Song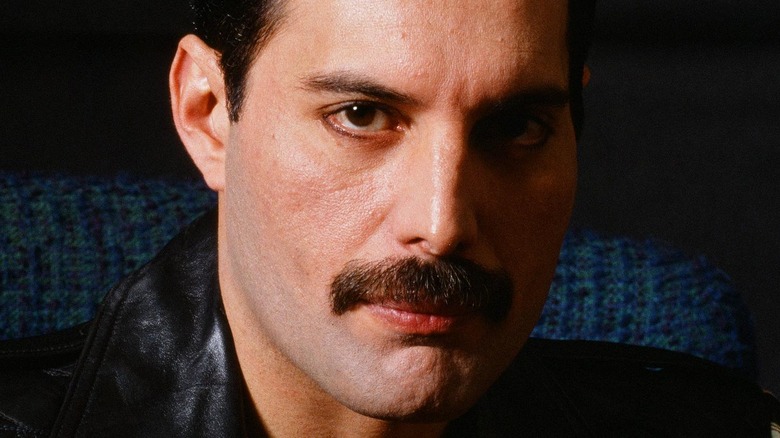 Koh Hasebe/shinko Music/Getty Images
From the group that brought us classic songs such as "Another One Bites the Dust" and "Bohemian Rhapsody," Queen is a rock band that set itself apart from the others. The world-famous British pop rock band is behind some of the greatest music hits the globe has heard. And thanks to their late frontman Freddie Mercury and his distinctive voice, the group is one of a kind. And who can forget Mercury's unforgettable stage presence at the historic Live Aid concert of 1985 (via History) that helped revive their careers.
Queen's music has continued to stand the test of time despite the unfortunate passing of Mercury in 1991, and that is displayed through countless ways we hear their songs today. Oftentimes, there isn't a championship won where the band's hit song, "We Are the Champions," is not played to celebrate. And songs like "We Will Rock You" and "Radio GaGa" helped further popularize songs that encouraged unison clapping.
The band also had a very diversified catalog of music for everyone to enjoy. They had sad and emotional songs, cheery songs, and pump-up tunes. But then there are the Queen songs fans absolutely do not like, so which are they?
Fans hate this Queen song critiquing mental health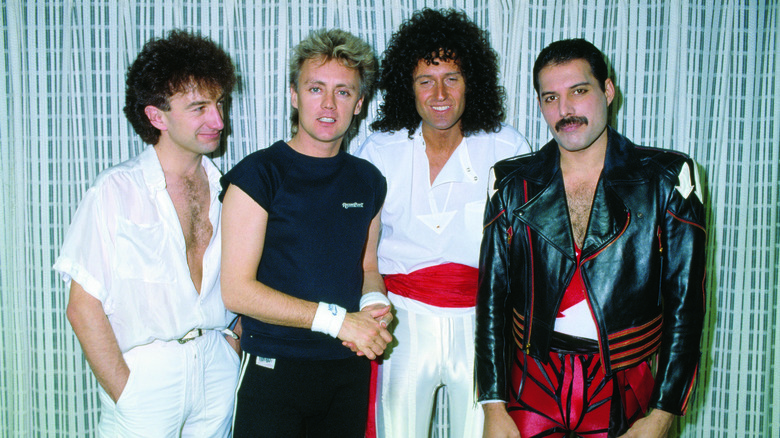 Koh Hasebe/shinko Music/Getty Images
Our curious minds wanted to know which Queen songs that fans not only dislike, but believe the band should not have made, and the results are interesting. We polled 661 people and 26.78% of them chose "Don't Try Suicide," as the No. 1 song they feel Queen shouldn't have made. And truly, as the name suggests, it seems insensitive to people suffering with mental illnesses. The song's daunting and overt lyrics seemingly don't help, either, and come off inconsiderate.
The song with the second most high votes was "My Baby Does Me." There were 21.94% of respondents who felt that Queen dropped the ball in making that song. And we can't say we blame them. Unlike the highest voted song, "My Baby Does Me" is not about a serious subject, but it's not much about anything really.
Coming in third place was "Pain Is So Close to Pleasure," with 15.58% of the vote, followed by "Delilah" with 12.41% of voters choosing that tune. It was a close percentage rate for the songs "Body Language" and "All God's People," as 11.95% and 11.35% of respective respondents picked those songs as the fifth and sixth tracks they believe Queen could've stayed out of the studio for.
If you or anyone you know is having suicidal thoughts, please call the National Suicide Prevention Lifeline​ at​ 1-800-273-TALK (8255)​.