This Is How Much Mick Foley Is Worth Today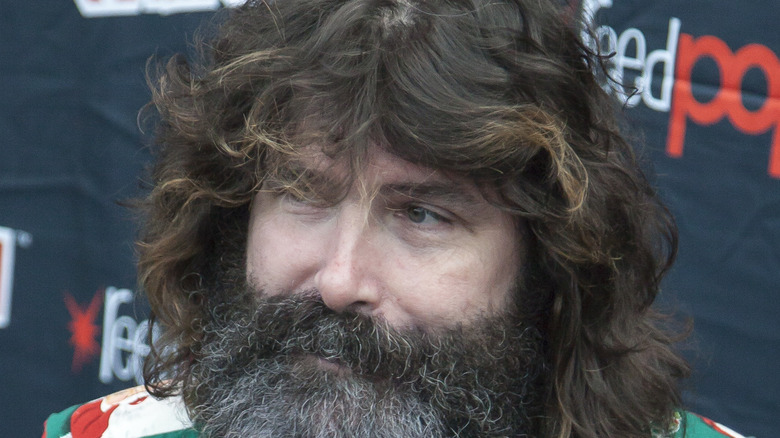 Shutterstock
It is difficult to name another performer who has given as much to their chosen profession as the Indiana-born Mick Foley has given to pro wrestling. Over the course of a two-decade career that saw him enjoy lengthy spells in both the WCW and WWE (formerly WWF) as well as with a number of independent wrestling promotions, Foley came to embody all that made wrestling interesting and fun to viewers around the world.
Known for the unbelievable physical feats that defined his time as a hardcore wrestler for WWE, Mick Foley often put his body on the line for the entertainment of his fans. As reported in The Metro, his most notorious accident occurred in 1994 during a match against Big Van Vader when Foley lost an ear after performing a stunt with the ring ropes. In 1998, Foley undertook a brutal match against The Undertaker, per the same source, which saw Foley hurled from the top of a steel cage in what Foley described as a "career shortening" bout.
But Foley is best known for his personality — or rather, his multiple personalities. As well as his own, Foley portrayed the well-loved characters Cactus Jack, Mankind, and Dude Love, making history by portraying all three in a famous Royal Rumble bout in 1998 a career peak, per Sports Bible.
Mick Foley is still worth millions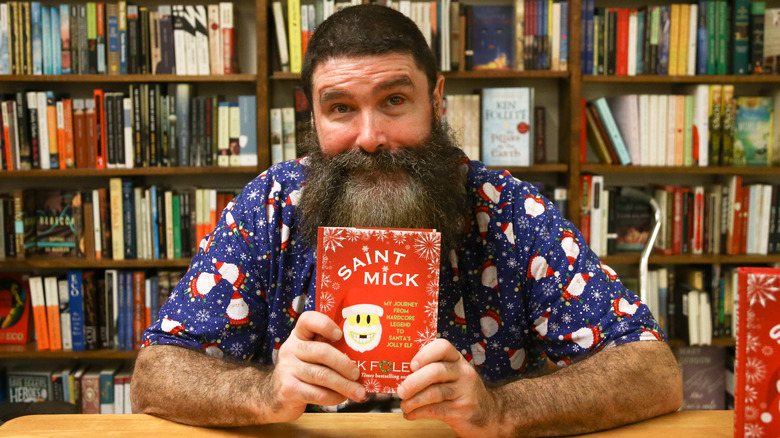 Shutterstock
As reported by Sportskeeda, "St. Mick" Foley is believed to be worth a cool $14 million in 2021, making him one of the highest-earning retired pro wrestlers around. How has his career continued to flourish years after his final match?
Much of his post-wresting success is thanks to his ongoing close relationship with the WWE, with Foley continuing to make appearances as an announcer, pundit, and guest referee up to the present day. However, Foley has also expanded into other avenues since ending his professional career. As reported by The New York Times, Foley is also an author, penning memoirs, children's books, and novels, whose numerous books often make the bestseller lists. Per Celebrity Net Worth, the WWE Hall of Famer also works as an actor outside of wresting and has found success as both a voice actor and a stand-up comedian.
Goliath currently lists Foley as the 14th richest character in wrestling.