The Real Reason Megadeth Fired David Ellefson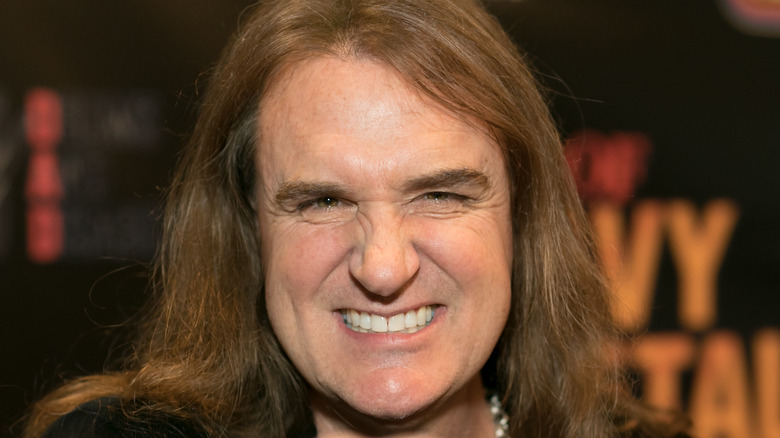 Greg Doherty/Getty Images
Megadeth frontman Dave Mustaine announced on Facebook on May 24 that the band is "parting ways" with longtime bassist David Ellefson. Ellefson and Mustaine are the only two original band members still in Megadeth, which formed in 1983, per Megadeth's website.  
In the announcement, Mustaine wrote, "We are informing our fans that David Ellefson is no longer playing with Megadeth and that we are officially parting ways with him. We do not take this decision lightly. While we do not know every detail of what occurred, with an already strained relationship, what has already been revealed now is enough to make working together impossible moving forward." 
According to Rolling Stone, a video of Ellefson masturbating, along with private, flirtatious texts and photos that were sexual in nature, all made their way to the internet. Per the rumor mill, the intended recipient of those videos, photo, and messages was an underage girl, but Ellefson, who is married and who studied to become a Lutheran pastor nearly 10 years ago, denied those rumors in early May when he issued his own statement on Instagram, according to Blabbermouth. 
David Ellefson and the woman he was involved with say she is an adult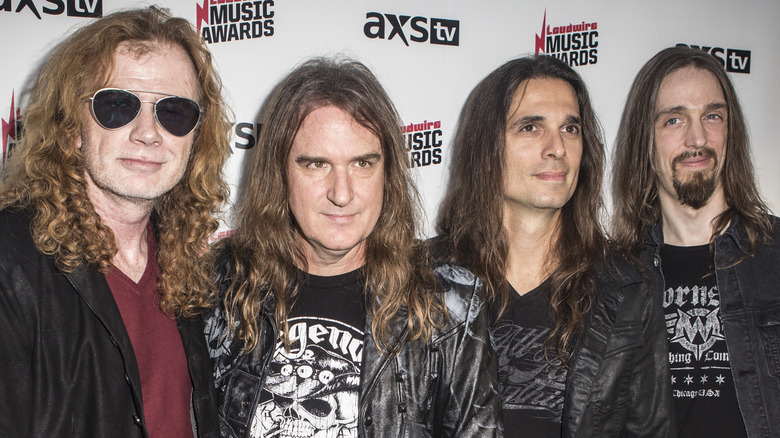 Harmony Gerber/Getty Images
David Ellefson's Instagram account is now set to private, but according to Blabbermouth, Ellefson's Instagram statement said, "As you may or not know, some private and personal conversations and interactions have surfaced online, released with ill intention by a third party who was not authorized to have them or share them. While certainly embarrassing, I want to address it as openly and honestly as possible.
"As much as it's not something I'm proud of, these were private, adult interactions that were taken out of context and manipulated to inflict maximum damage to my reputation my career and family..." To further bolster Ellefson's claims that he was not involved with any illegal activity with a minor, the unnamed person who he was having those exchanges with shared her own statement. 
According to Blabbermouth, she said, "I'm the girl people are talking about in the posts about David Ellefson right now and I just want to tell my side of the story because people are sharing misinformation and the situation is getting out of hand without the truth being out there.
"Yes, those video calls did happen, but I was the one to initiate them and never was I underage, I was always a consenting adult ... It was all consensual, I'm not a victim and I have not been groomed in the slightest as I was the one to initiate it. I was just naive enough to record him and share it with a friend without his permission..."