The Heart-Wrenching Death Of The Real Voice Of Milli Vanilli, John Davis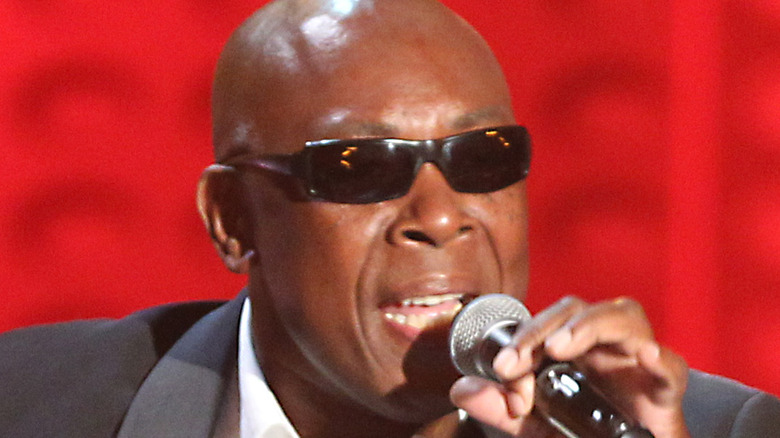 Sebastian Willnow/Getty Images
John Davis, who helped voice late '80s-early '90s pop sensation Milli Vanilli's album "Girl You Know it's True" died on May 24 from COVID-19, according to his daughter, Jasmine Davis. He was 66. Jasmin posted on Facebook of her father's death, along with a video of the late singer playing the keyboard and singing the Leonard Cohen song "Hallelujah."
She wrote, "This is Jasmin, John's daughter. Unfortunately my dad passed away this evening through the coronavirus. He made a lot of people happy with his laughter and smile, his happy spirit, love and especially through his music. He gave so much to the world! Please give him the last round of applause. We will miss him dearly."
John Davis' last Facebook post was on April 15. He shared a podcast (The Hustle, posted online) he had recorded the day before, during which he tells his story of the Milli Vanilli scandal, when the public learned that the hugely popular duo fronted by Fabrice Morvan and Rob Pilatus were not actually singing at all. They were used to create an image. They were good-looking, young and energetic, and that image helped propel the success of the music and hit songs like "Blame it on the Rain" and "Girl You Know It's True."
Davis was part of 'The Real Milli Vanilli' after the scandal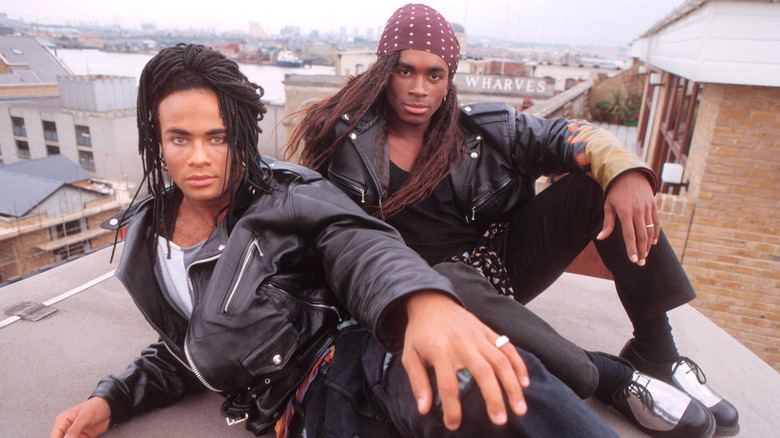 Michael Putland/Getty Images
It was really Davis and other sessions singers who sang all the songs on Milli Vanilli's album "Girl You Know It's True," which sold 11 million copies, according to Variety. Milli Vanilli even won the 1990 Grammy for Best New Artist as a result of the album before the scheme unraveled during a concert when the music Morvan and Pilatus were performing to skipped (check it out on YouTube) and the duo were cold-busted for lip syncing. While it wasn't unheard of for performers to lip-sync during performances, the snafu was the catalyst for uncovering the fact that the pair never did any of their singing — neither live, nor on their album. Milli Vanilli's grammy was revoked, Variety reported. 
According to the BBC, Davis and another singer from the actual recordings, Brad Howell, formed "The Real Milli Vanilli," and put out one album in 1991 titled "The Moment of Truth." The album didn't find success in the US, but the song "Keep On Running" made it to number 4 in Germany, where Davis lived and died. Fab Morvan tweeted of Davis' death, saying, "Can't believe it. Thanks for all the love you've spread through out the years, from the edge of the stage. You and I had a great run. It was fun to celebrate life with the help of music. Peace One Love. Your voice will live on. Play it loud everybody." 
Rob Pilatus died in 1998 of a drug overdose, according to the New York Daily News.