The Truth About The Queen's Secret Signals To Her Staff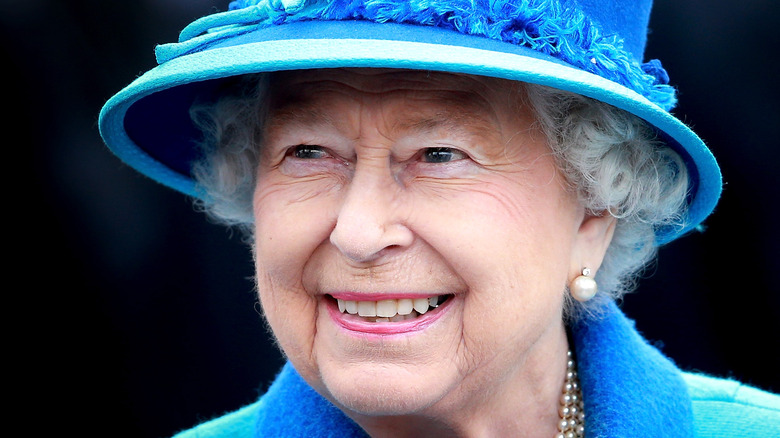 Chris Jackson/Getty Images
When the United Kingdom's Queen Elizabeth II makes public appearances, she's accompanied by all manner of bodyguards, security personnel, and handlers. Perhaps not surprisingly, Her Majesty and her team must be in communication with each other at all times, in order to keep her safe and on schedule. However, the Queen is still a human, and she may find herself tired, unwell, uncomfortable, or otherwise in a hurry to get out of a situation. Since she's the queen, she can't come out and actually say that, as doing so could embarrass her or her guests, or could otherwise ruin the carefully-orchestrated image being presented.
In order to keep her private communication on the down-low when she's in public, Her Majesty uses her purse in a sort of secret code, in much the same way that characters at theme parks use gestures to signal to their own handlers when there's a problem (as Insider reported). According to The Telegraph, she uses her purse to relay messages to her staff. How she moves it and where she puts it can mean any number of different things.
The position of the handbag signals the degree of urgency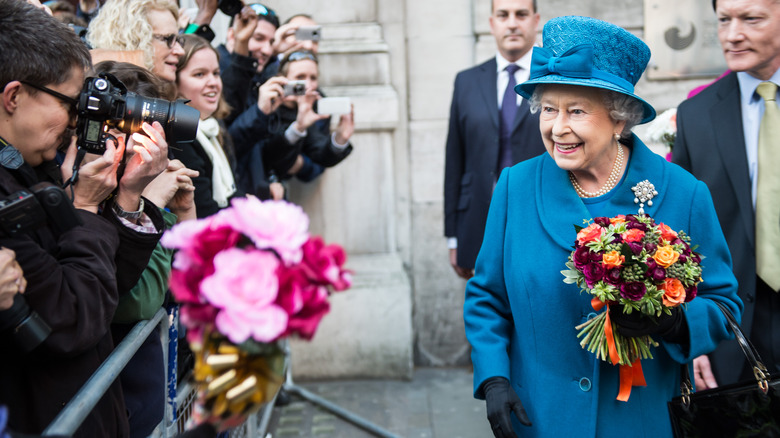 Ian Gavan/Getty Images
And so for Queen Elizabeth, her handbag isn't just a fashion accessory or a means of carrying around whatever she might need on-hand; it's also a signalling device. Where she places it signals the degree of urgency.
If she switches her bag from one hand to the other, according to the South China Morning Post, that means she's ready to end her current conversation, and that her staff needs to find a dignified way of moving her along. Similarly, according to The Telegraph, if she puts her bag on the floor, it's a signal to her lady-in-waiting that she's done with her current conversation; if putting the bag on the floor isn't possible, she'll twist her wedding ring.
Royal historian Hugo Vickers points out that if you're speaking to the Queen and she signals that she wants to end the conversation, you won't be embarrassed: The royal staff will try to discreetly direct you to another guest.
And finally, if she puts her bag on the dinner table, that means she's ready for the event to be over within the next five minutes.