The Tragic Death Of Rust Epique From Crazy Town
The California-formed '90's band Crazy Town is known for their sole number 1 hit "Butterfly," which spent 12 weeks on the Billboard chart in 2001. They were a rock band like no other at their prime. The band notably combined hip-hop with contemporary rock music, setting themselves apart from other musical acts. The seven-member band was composed of co-founders and lead singers Seth Binzer and Bret Mazur, drummer James Bradley, guitarists Rust Epique and Anthony Valli, bass player Doug Miller, and their deejay, DJ AM.
Unfortunately for Crazy Town, after their debut platinum-selling album "The Gift Of Game," things would go downhill. By the time they released their second project, titled "Darkhorse," in 2002, they weren't finding the same success that they found a year earlier. And by 2003, the group disbanded, per All Music. But every member went on to stay in the music business, by forming their own musical groups.
More tragedy followed Epique's death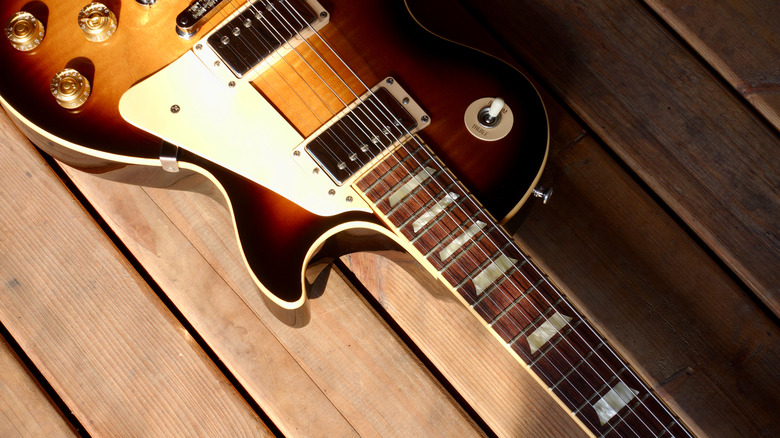 Shutterstock
One of those new groups spawned after the Crazy Town breakup was Pre)thing, a rock band created by Crazy Town's former guitarist, Rust Epique. But sadly, he wouldn't even get to see if his new project would find the same success he once saw with his old bandmates. Epique, born Charles Lopez in Stockton, California (via Legacy), was a known wild card in his former band and he was a little "crazy," too, per Rolling Stone. In an odd series of events, Epique would die before his new group's album would even get to see its release.
On March 9, 2004, Epique was found dead after suffering an apparent heart attack at his home. He was only 36 years old. Rolling Stone characterized him as a "notorious and well-loved eccentric in the Hollywood music scene." His band's debut album, "22nd Century Lifestyle," was released the following month. With the band's founder and lead vocalist dead, Pre)thing never released any music afterwards and broke up.
Several of the Crazy Town's members dealt with a lot of issues over the years, such as drug abuse, addiction, domestic violence, and another death. Five years after losing Epique, bandmates had to face the death of another former member. In 2009, DJ AM died of an overdose, coincidentally also at the age of 36 (via NBC New York).