The Tragic Death Of Roxette's Marie Fredriksson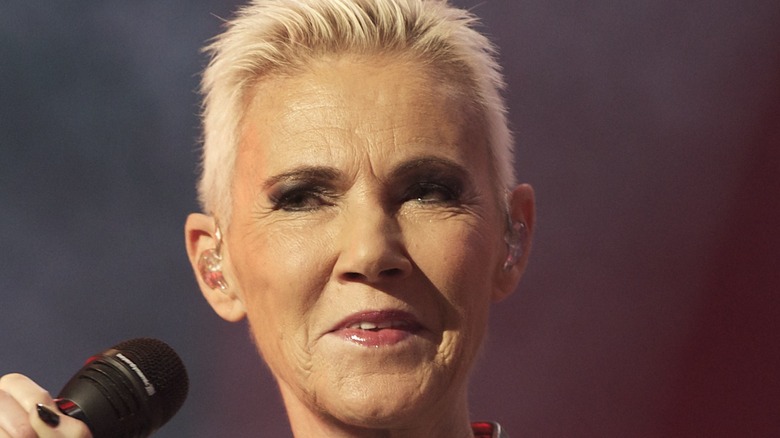 Carlos Alvarez/Getty Images
Swedish duo Roxette, well-known for their hits "It Must Have Been Love" and "Listen to Your Heart," formed in the late 1980s and consisted of Marie Fredriksson and Per Gessle. Fredriksson, who played the guitar as well as sang for the duo, started singing at an early age. As reported by AV Club, Fredriksson starred in a musical at age 17 and also co-wrote some its songs. Later on, she moved on to the indie music scene where she caught the attention of Per Gessle, among others. In 1986, Roxette was born.
Roxette, despite primarily performing in their home country, became popular in the U.S. due to their hit song, "The Look." They became even more popular with their single, "It Must Have Been Love," which was included in the soundtrack of the movie "Pretty Woman," starring Julia Roberts and Richard Gere. Despite their successful beginnings, there was trouble on the horizon.
Marie Fredriksson's cancer diagnosis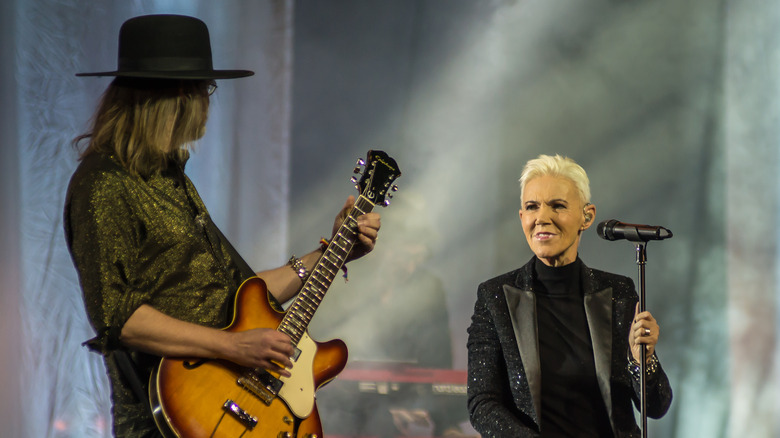 Shutterstock
Marie Fredriksson first learned of her brain tumor when she had a seizure and collapsed in 2002, resulting in a fractured skull, according to The Guardian. She underwent rigorous treatments and the tumor was removed, but other health issues arose. Marie lost sight in her right eye and also had hearing problems. For a time, the musician couldn't even read nor write, as reported by The Mirror. But being a tough woman, she did not let her health problems stop her from doing what she loved — making music.
In the years after her diagnosis, Roxette released three albums and Fredriksson also did some solo work. She gradually returned to stage and even went on tours. In 2016, however, Fredriksson's health started to decline and her doctors suggested that she stop touring and focus more on her health.
On December 9, 2019, Marie Fredriksson died of cancer. Her management team, Dimberg Jernberg Management, released a statement on their website saying, "Marie leaves us a grand legacy. Her amazing voice — both strong and sensitive — and her magical live performances will be remembered by all of us who was lucky enough to witness them."